2016 GIVERS BALL and EXCLUSIVE DINNER AUCTION
Description
Welcome to the 2016 GIVERS BALL,
benefiting Fred Hutch's Brain Cancer Research program and
Seattle Men's & Seattle Women's Choruses!

This year's Givers Ball is going to be amazing. Just like last year, we'll be featuring an ALL INCLUSIVE masquerade ball at Seattle's premier venue: the Columbia Tower Club ... 75 stories above the City.
This year is a little different... we've added an exclusive Dinner and Auction prior to the Ball. Your ticket to this, will also get you into the Ball.
This is an evening of glamour, gourmet food, craft cocktails, live music, dancing, professional DJ and more. This year's proceeds benefit the Fred Hutch Brain Cancer Research program and Seattle Men's and Women's Choruses.
For sponsorship opportunities, click here.
When & Where
November 5, 2015
VIP Auction + Dinner @ 6pm
Ball @ 8pm to midnight
Columbia Tower Club (75th Floor of Columbia Center, 701 5th in Seattle)
Dress & Apparel
This is an elegant, sexy and mysterious evening packed with members of the Club, the community, nonrprofit organizations, government, and more.  So please don your best cocktail apparel and your masquerade mask to join us.
About the Nonprofits
This year, the Philanthropy Committee chose three wonderful nonprofit organizations to work with. Each is an organization key to the fabric of Seattle.
Fred Hutch Brain Cancer Research Program

Seattle Men's and Women's Choruses
More About the Givers Ball 
The Givers Ball, presented by the Philanthropy Committee of the Columbia Tower Club, is an annual event highlighting Seattle area not-for-profit organizations, while providing an opportunity for the community to enjoy a great time at the stunning Columbia Tower Club.
This year's Masquerade Ball is about encouraging you to "unmask" your giving and show it proudly at this event by giving back and supporting those organizations which support us.
The masquerade ball features a plethora of delicious appetizers created by Chef Tyler, specialty drinks sponsored by the Columbia Tower Club, Absolut Elyx and Glenlivet, as well as beer by local distiller Elysian Brewing and Stella. 
The evening will feature an exclusive dinner and auction limited to 120 guests starting at 6pm, and the masquerade ball itself with silent auction starting at 8pm.
The proceeds of the event will be shared across the not-for-profits.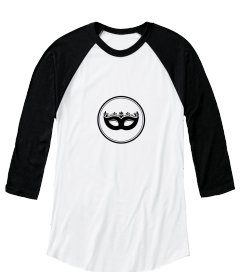 2016 GIVERS BALL and EXCLUSIVE DINNER...
$29.99
We partnered with Teespring to create some awesome merchandise for this event. Show your support and look good wearing it. Check it out!