Actions and Detail Panel
2016 Friends of Soundview Park Meet & Greet Fundraiser
Wed, December 7, 2016, 5:00 PM – 8:00 PM EST
Description
Dear Friends of Soundview Park, Bronx residents, partners and volunteers,
Join us in annual fundraising event:
Come and check out the highights of 2016 & plans for 2016. Keeping our park beautiful and full of life!
Featuring
Randy Niles -
Artist Randy Niles:
NYC based, touring Soul/Singer & Edgy Folk Songwriter, Randy Niles is a one-man band who creates seamless, radio-ready compositions from the ground up. Infusing hints of Folk, Pop & Rock into his energetic and soulful performances, he delivers songs that incorporate dynamic layers of instrumentation through the use of colorful effects and live looping technology. He fascinates his audiences, juggling an array of tasks from stacking melodic guitar phrases and vocal harmonies, to laying down grooving bass lines, and even creating percussive beats with the body of his acoustic guitar.

We need your support to keep doing what we do best: serve our community with free programs and beautify our waterfront park.
Since 2009, the Friends of Soundview Park have been providing the community with special projects, including:

Free Arts & Educational programs:
- Soundview Park Art & Music Festival - annual celebration of the park with art, performances, fitness activities and waterfront programs.
- Urban Nature Art and Recycle to Art - workshop series that combined nature exploration and art engaging families and youth!
- Sing for Hope's piano - first public piano in the community!

Beautification Projects:
- Butterfly-Meditation Garden - a new space created for the community inside the park!
- "It's My Park Day" celebrations and volunteer service days - volunteers projects with the community to beautify the park and keep it green!
- International Coastal Cleanup Days - a collaborative effort to maintain the shoreline clean and a healthy environment.
- Mural painting - first artistic mural in the park (spray shower) painted with the community!

Free Fitness Programs:
- Hula Hoop activities and contests, Nature Walks, and Fitness Walking -

WE CANNOT CONTINUE WITHOUT YOUR SUPPORT!
An evening featuring guest speakers, raffles, live music, food, surprises, and you will get to meet some awesome people committed to Nature, the Waterfront, History, Arts and our Community.

Help Friends of Soundview Park continue reclaiming our waterfront park!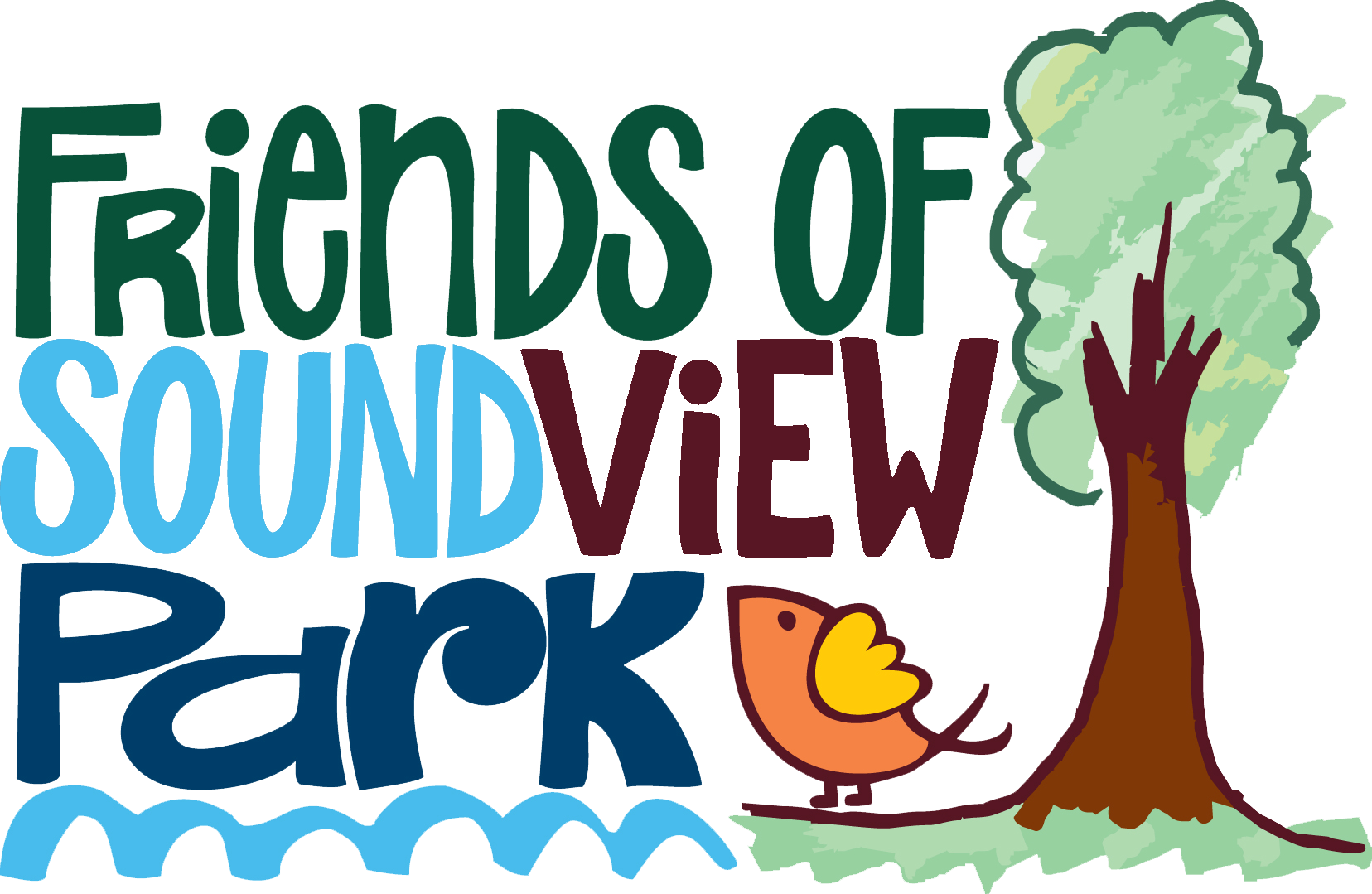 Friends of Soundview Park Boards:
Jaime Feliberty, President
Lucy Aponte Vice-President
Pope Jackson, Treasurer
Joan Barnes, Secretary