2016 Ferrario Southern Tier Jazz Festival
Description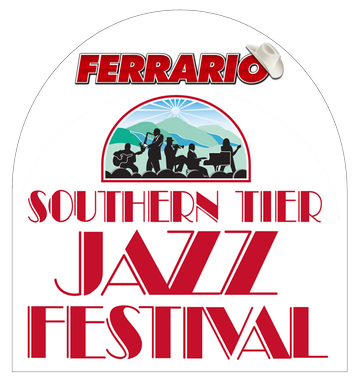 ---
The Ferrario Southern Tier Jazz Festival (FSTJF) is a two day jazz festival in Upstate NY. Beginning on Friday, August 12th at the Clemens Center in Elmira, NY, the event kicks off with "An Evening of Jazz with Marcus Johnson"!
Continuing into Saturday, August 13th we move outdoors to Thorne Street Park in Horseheads NY from 2:00 p.m. to 6:30 p.m.. Saturday's outdoor show will feature global jazz sensation Bob Baldwin, newcomer to the Billboard top 10 the JT Project, and regional jazz stars Top Shelf!

In it's 5th year, the FSTJF is the main fundraiser for the Economic Opportunity Program Inc. of Chemung and Schuyler Counties (EOP). EOP Serves over 5000 people annually in the Southern Tier of NY and provides such programs as Head Start, Literacy Volunteers, Summer Feeding for children and adults, and Weatherization services. EOP has been working in the community for over 50 years!

Thanks to our great sponsors, tickets this year are only $30 if purchased before the event! Tickets will be $40 at the gate. Students with ID are $20 (ID must be shown at the gate for entrance). Children 12 and under and FREE!

The event features lawn seating, food and beverage provided by the EOP CFJP Bistro, and vendors including regional wines. You may bring your own cooler and drinks, both alcohol and non-alcohol, as well as food. No pets please. Proceeds benefit the Economic Opportunity Program, Inc. Please visit www.southerntierjazzfestival.com for more information.