Description
Fall Workshop Series: Intellectual Property
Learn the basics of IP and what you need to do to protect your invention. You will learn about the different types of patents, provisional filings, patentability analysis, requirements for patentability, freedom to operate, copyrights, trademarks and other topics. Did you know you may be giving up your rights if you speak at a conference or publish before you've filed a patent? Edward will explain these complicated but essential topics and answer your questions.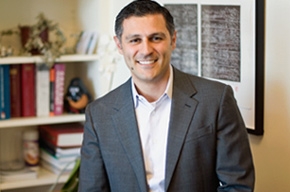 Edward Baba, JD PhD, Partner, Bozicevic, Field & Francis
Edward's practice areas include patent prosecution, portfolio management, infringement and validity opinions, and due diligence reviews. His experience includes drafting and prosecuting numerous U.S. utility and design patents as well as coordinating foreign patent filings for his clients.
Another large aspect of Edward's practice is post-grant proceedings, including reexamination and re-issue of U.S. patents and coordinating numerous oppositions of European patents in front of the Opposition Division of the European Patent Office. In the area of freedom-to-operate analysis, he works with clients during the development of a product to ensure them freedom to operate and to provide a strategy for minimizing risk vis-à-vis competitors' patent portfolios.
Edward received an M.S. in genetics from Stanford University in 2000. He also received a B.S. in microbiology, with an emphasis in genetic engineering, and a B.A. in history of art and architecture from the University of California, Santa Barbara in 1997.
Edward also currently serves on the Board of Directors of Creativity Explored, a non-profit visual art center where artists with developmental disabilities create, exhibit, and sell art, and is a former president of the San Francisco Intellectual Property Law Association.