Description
Saturday, October 8, 2016 - SOLD OUT

The Rochester & Genesee Valley Railroad Museum will be operating a series of Fall Foliage Excursions with the cooperation of the Livonia, Avon & Lakeville Railroad between Lakeville and Industry, New York. Ride in the museum's reconditioned Budd streamlined coaches built in 1941 for the New York Central's "Empire State Express" hauled by Alco Century diesel locomotives provided by the LA&L. This is your opportunity to take a "rare mileage" trip over the rails of the freight-only LA&L.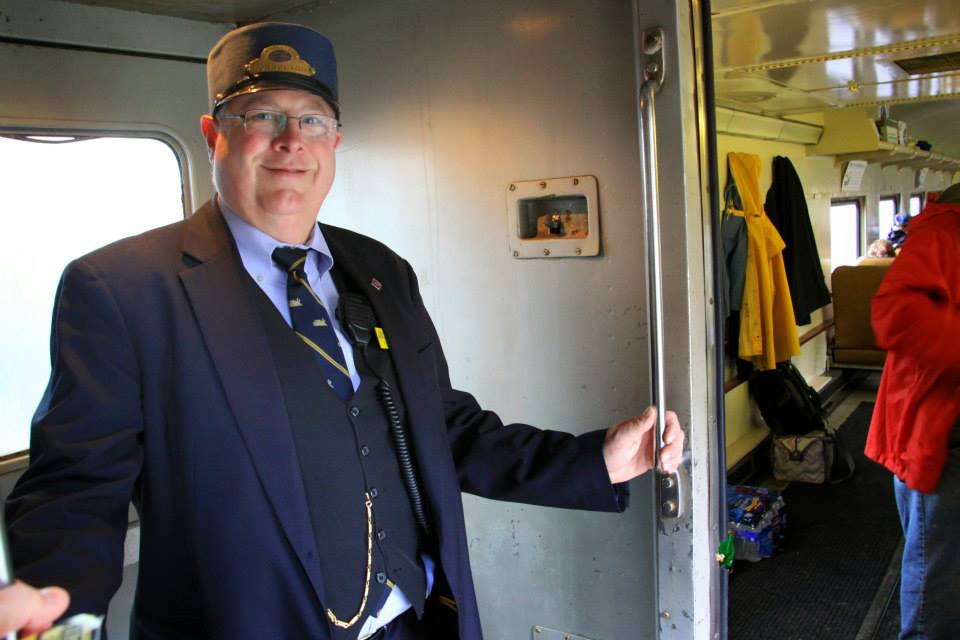 Trains will depart from the Conesus Lake Sportsman's Club in Lakeville at 10:00am, 12:00pm, 2:00pm, and 4:00pm. Enjoy an hour and a half 20 mile round trip through the beautiful Genesee Valley country between Lakeville and Industry. Plenty of free parking at Lakeville. All trains run as round trip with no intermediate stops. Refreshments and restrooms are available at Lakeville and on board the train.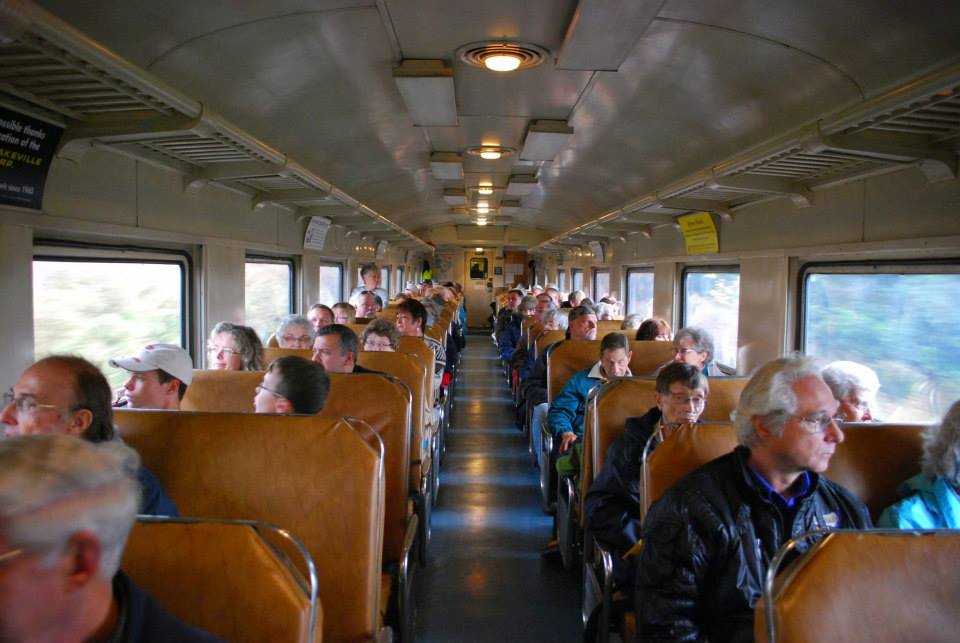 Pre-Purchase Tickets
To purchase tickets, select which Coach you wish to be seated in (1, 2, 3, or 4) and what time you wish to depart (10am, 12pm, 2pm, or 4pm). All coaches are equipped with reversible seats and one restroom per car.
FAQs
What is the difference between Coach 1, Coach 2, etc.?
There is no difference, each of the four coaches that make up the train are the same. By assigning you to a specific coach, we can make sure there is enough room for everyone.

What are my parking options?
Free parking available at the Conesus Lake Sportsmens Club.

Can I bring pets?
For the safety and comfort of our guests, pets are not allowed, with the exception of certified guide animals.

Can I bring a cooler or alcoholic beverages?
Coolers, glass bottles, and alcoholic beverages are not allowed on board the trains. Lunch is available for purchase prior to departure in Lakeville from the Conesus Lake Sportsmens Club. Snacks, coffee, water, and soda are available for purchase on the train.

Are restrooms available?
Restroom facilities are available at Lakeville as well as on board the train.

Are the train rides wheelchair accessible?

Due to the vintage nature of our 1941 passenger coaches, train rides are not wheelchair accessible. If you have mobility issues, we are happy to assist with boarding upon request.
---