| | |
| --- | --- |
| 2016 ESSENCE MUSIC FESTIVAL | |
Event Details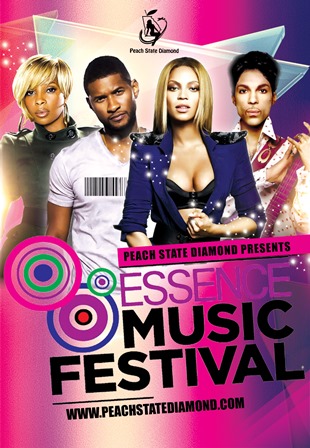 2016 ESSENCE MUSIC FESTIVAL
New Orleans, LA
 June 30 - July 3 , 2016
Past guests that register before Aug 1 will receive $50 off the total package price

Essence Music Festival, known as "the party with a purpose", is an annual music festival which started in 1995 as a one-time event to celebrate the 25th anniversary of Essence, a magazine aimed primarily towards African American women.
It is the largest event celebrating African-American culture and music in the United States.
Locally referred to as Essence Fest, it has been held in New Orleans, Louisiana every year since 1995 except for 2006.
It features artists simultaneously performing on a main stage as well as four standing room only superlounge stages.
Join us as we head to New Orleans to partake in the best the city has to offer, face to face encounters with your favorite celebrities, concerts and much more. 
We've made the travel arrangements as well as created convenient, low monthly payments. Reserve your space today!


Travel Packages Include
Three nights at Hilton Riverside
1 Bottle of Ciroc (PER ROOM)
Boat Cruise (AYCE and drink - including top shelf premium liquors)
Customized EMF T-Shirt
PSD Travel Staff will travel with you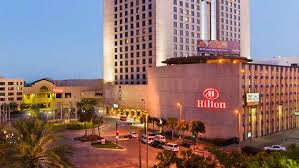 Travel Package Prices
$745 per person– Double Occupancy
$585 per person – Triple Occupancy
$495 per person - Quad Occupancy
$1275 - Single Occupancy

Hotel Information
Hilton New Orleans Riverside
2 Poydras St
New Orleans, LA 70130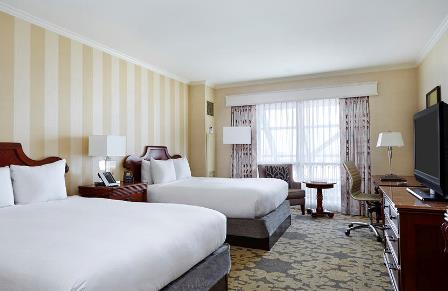 If you have found this travel package after payments have began, you are still allowed to register as long as space is still available.  
After initial deposit is made, you should be prepared to bring your payments current within 30 days.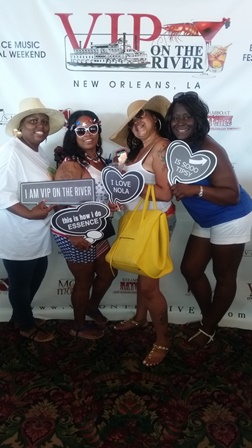 Deposit Deadlines
$50 per person – August 1
$50 or more per person – September 1
$50 or more per person - October 1
$50 or more per person - November 1
$50 or more per person - December 1
$50 or more per person - January 1
$50 or more per person - February 1
$50 or more per person - March 1
ALL REMAINING BALANCES DUE, if any – April 15

Policies, Payments & Fees
-Due to contractual obligations to Hilton New Orleans Riverside, payments to Peach State Diamond are NON-REFUNDABLE & NON-TRANSFERABLE.

-For monthly payment purposes and to prevent paying another travel agency in error, we advise you to save this website in your favorites.

-Please register in the name shown on your government issued ID.

-Upon check-in, a credit/debit card will be required for incidentals 

-A free, one time name change is allowed BEFORE the final deposit deadline. 
Name change requests received after the final deposit deadline will incur a $75 name change fee (no exceptions).
Name change requests WILL NOT be accepted after May 1, 2016.
 
-It is best to pay your initial deposit as soon as possible to guarantee you are locked in at the current rates.

-RATES WILL INCREASE JANUARY 1, 2016.

-Payment plans are allowed as a convenience. Failure to make payments as agreed will result in cancellation of your reservation and forfeiture of all monies paid.

-Upon registering for this trip, you MUST make monthly payments of $50 or more.  Not doing so will result in cancellation of your reservations and forfeiture of all deposits made.

-When initiating a booking within 60 days of departure, the total cost must be paid in full at the time of registration. Payment plans ARE NOT available for new bookings within 60 days of departure.

-Reservations for the occupancy selected are confirmed once initial deposits are received from ALL listed roommates.

-All roommates must make their initial deposits within 7 days of us receiving the 1st roommate's deposit. If all deposits are not received, your accommodations will be confirmed based upon the number of deposits received. (Ex. If quad occupancy is selected and deposits have only been received from 2 listed roommates, your accommodations will be confirmed as double occupancy.)

-It is your responsibility, not the responsibility of Peach State Diamond to ensure your roommate's payments are made in a timely manner. If your roommate does not make timely payments or decides not to attend, you will be required to pay a higher Occupancy Rate.

-Refunds are not provided due to your roommate not making payments or deciding not to attend.

-A $75 late fee will be imposed for all payments received after the final payment deadline.

-Checks are not accepted 30 days prior to departure.

-If a payment made via check is returned, a return check fee of $35 will be imposed. Your replacement payment, including the $35 check fee must be paid within 24 hours via credit/debit card.

-We strongly encourage to you to get dropped off/picked up at pick up locations.

-All correspondence regarding this trip is sent via email. Please provide an email address that is checked frequently.

-Peach State Diamond Travel reserves the right to use all client images or likeness in connection with still photography or recorded video.  Attendance at any Peach State Diamond event gives consent to be photographed for use in print or electronic publicity on social media sites.   
Contact Us
Peach State Diamond Travel & Tours
trips@peachstatediamond.com
Where

Hilton New Orleans Riverside
2 Poydras St
New Orleans, LA


Organizer
PEACH STATE DIAMOND
Peach State Diamond Travel & Tours is a full service travel agency based out of Atlanta, Georgia that specializes in group, business and individual travel.
We realize that a great vacation is not just about booking airline tickets and making hotel reservations, but rather about creating cherished, unforgettable lifetime memories at affordable prices.
We are certified, licensed, and experienced travel consultants whose focus is on servicing your travel needs.

Business Hours
Monday - Friday, 4:30pm - 8:30pm
trips@peachstatediamond.com


2016 ESSENCE MUSIC FESTIVAL