2016 EFCA TX-OK District Conference

Friday, February 26, 2016 at 1:00 PM

-

Saturday, February 27, 2016 at 1:00 PM (CST)
Event Details
Annual TX - OK District Conference 2016:
Healthy Leaders = Healthy Churches

The conference will be held February 26th to February 27th, 2016
1:00pm Friday to 1:00pm Saturday

The location for this year's conference is
Grace Bible Church
6325 Hurst Street
Houston, TX 77008

We hope you'll join us!


Conference cost schedule
Early Bird Registration (by Jan. 25): $79.00 per person or $99.00 per married couple
Regular Registration (Jan. 26 - Feb. 15): $99.00 per person or $119.00 per married couple
Late Registration (Feb. 16 or after): $119.00 per person or $139.00 per married couple
Saturday only Registration (by Feb. 15): $29.00 per person or $39.00 per married couple.
Saturday only Registration (Feb. 16 or after): $59.00 per person or $69.00 per married couple.
 

Hotel Information
La Quinta - Houston Northwest

11130 N.W. Freeway
Houston, TX  77092
Call 1-866-527-1498 to make reservation.
Give Property Code #4015; the group is EFCA Texas-Oklahoma
1 King: $84.00
2 Beds: $79.00
Reservations must be made by February 12, 2016 in order to get these negotiated rates.
 ---------------------------------
Friday Workshop Sessions
Plenary Session 1: The State of Church Health in America and in the EFCA (Jeff Sorvik)
Join National EFCA Catalyst for Multiplication Jeff Sorvik as he helps us gain perspective on where things are with churches in America, in the EFCA and in our own churches. Bob will interview Jeff about the state of church planting in America and in the EFCA. Jeff will facilitate table discussions on a couple of topics.
Plenary Session 2: Every Body Matters (Gary Thomas)
Physical fitness, offered to God, and pursued with God, has enormous spiritual, emotional and physical benefits. As Christians, we tend to focus on the mental (believing the right things) and the spiritual (the state of our souls), but the Bible and the Christian classics have much to say about body care as an act of Christian discipleship. Every Body Matters explores the spiritual stakes behind the very physical battle of eating and exercise and offers a fresh perspective and renewed motivation for incorporating body care as an act of worship and discipleship. In a non-condemning format, we'll look with compassion at the personal and cultural challenges that make this battle so difficult. The end goal is to find inspiration for ourselves, and also to be better equipped to address this issue with other believers.
Plenary Session 3: Thy Will Be Done (Gary Thomas)
What was the one thread that held Jesus' life together? There's a compelling biblical case that Jesus lived a life of focused surrender to the will of God. What does this mean, how do we follow, and how will doing so affect our lives and ministries? This exploration of Jesus will help us simplify our own lives and ministry as well as provide clarity for the spiritual battles that we face.
Friday "Connections" Time with Women in Ministry (Melanie Newton)
During the first speaker's session.


Saturday Workshop Sessions  

CREO Collective Multiplication Network (Jeff Sorvik)
The CREO Collective is a network of churches that are committed to working together to create environments for movement. Come find out what they are doing to multiply disciples, leaders, churches and networks!

Creating Your Leadership PIpeline (Jeff Sorvik)
Every ministry needs more leaders. In this workshop we will explore how you can create a culture of leadership development using your current ministry approach.
Developing a Local Church Strategy for Doing Missions in Latin America & the Caribbean  (Omar Rodriguez)
Latin America and the Caribbean are next door but yet, worlds apart. Developing a sound Biblical and philosophical framework for doing mission with our neighbors is essential for healthy practices and sound outcomes. This workshop will explore some Biblical and philosophical principles to help local churches to better develop their own missionary frameworks.
Disciplemaking is a Team Sport (Fritz Dale)
The call to follow Jesus and fish for the souls of people is not an individual effort but to be done in community. To see disciple making as the culture of the church and not just one of many programs begins with the leadership of the church that includes the pastor and staff, the elders and church leaders. We will introduce five powerful questions to stimulate disciplemaking conversations among various teams and groups in the church as well as provide a creative tool for assessing where you are at in the disciplemaking process. We welcome your bringing your church team(s) to move the ball down the field in disciplemaking.
Battling For the Soul of Leaders (Fritz Dale)
Both Life and ministry are a battle and we need tools and Biblical insights to both battle for our souls, marriages, and families, and to guard our hearts, Proverbs 4:23. Whether you are a new person in ministry or a veteran, this workshop will give you practical insights and understanding in thriving in the midst of the many demands and challenges of ministry and address the reality of the spiritual warfare we are facing. We all want to start, run, and finish well the race of life and ministry and this seminar will encourage and equip you to battle and run well.
Prepare to Share...Then Do It! (Melanie Newton)
For anyone. Workshop participants will prepare and practice a 3-word faith story, transitions from common topics of conversation into sharing an aspect of their faith story that fits that topic, and a simple way to share the good news of the gospel. Walk away prepared to share when God gives you the opportunity PLUS a transferable resource to use in any setting to prepare others to share. Very interactive workshop.

Got Women's Ministry? Enhance for Disciplemaking! (Melanie Newton)
For women leaders and influencers. Evaluate existing women's ministry activities and brainstorm ways to make them more effective for all aspects of the Disciplemaking Pathway. Bring your list of what your church's ministry to women offers throughout the year—occasionally as well as regularly. Great for ministry teams to attend together. Very interactive workshop.
Evangelism is Relationships (Jason Rogers)
God wants to use YOU to make a difference for Him in your world. But where do you start? You start right where you are. In the Evangelism is Relationships training experience, you will learn to live a biblical process for impacting your world like Jesus. Each person will get a 28 page training manual AND a 25 day follow-through John 3:16 Factor Living Guide that is good for personal use and great for small group use. We'll cover and wrestle together what it looks like to INTERCEDE (Love the Lord), INVEST (Be a friend), INTERSECT (Truth and Grace), and INVITE (Share God's Story)
The Diaspora as a Ministry Strategy (Dave Rofkahr)
This workshop will discuss the nature and strategy of ministry to/thru/from nations on the move to – both to the US and globally including the Syrian refugee tipping point. Key text: Acts 17:26-27.
Impacting Your Church and Changing Lives (Wes Carpenter)
What difference does your church make in your community? How are lives being changed in your church, and how do you try to see lives changed outside of your church? Are there issues that your church tackles outside of the church such as sex trafficking, at-risk kids, homeless, etc.? Issues such as these will be discussed and time for Q&A will be given. In this workshop on outreach and community impact, Wes will share the things GBC is doing and what they have learned over the years.
GBC's Small Group Philosophy and Key Small Group Pointers (Daniel Earnest)
Along with sharing Grace Bible Church's structure and the how/why of what is done, the importance of small group ministry beyond the initial formation of the groups will be discussed. Daniel will also share principles they have learned along the way, how childcare issues are handled and how they maintain a leadership pipeline to have future leaders ready to take on groups. Best practices and dumb taxes paid will be shared, along with a Q&A time. This small groups workshop can be extremely profitable for your own church ministry.

The CPA side of Church Life with Kevin Hammond: Clergy Housing Allowance: Qualify, Maximize & Strategize (Kevin Hammond)
Making sure you and your church don't get into trouble with the Internal Revenue Service. Find out what the Service auditors are looking to find. Also tips to maximize your housing allowance deduction now and in the future (if there is a future). In addition, learn some concepts and strategies to receive a housing allowance in retirement—yes, clergy can even receive a housing allowance when retired...as long as certain steps are in place before retirement. Time permitting there will be an open discussion time on other clergy &/or church tax issues so have your questions ready.

Worship Pastors & Worship Leaders Affinity Group (Luke Brawner)
This meeting is for Worship Pastors & Leaders.  Luke Brawner will facilitate a discussion among this group dealing with the topics they want to discuss.

A Fire Begins With the Smallest Flame (Michelle Deavenport)
Let's refuel our passion for the children in our church by recasting the vision Jesus gave us for children's ministry (Matt. 19:14).  We hope to give you some practical tools to equip yourself, your team and parents with sparks to strike the flame of a lifelong love for Jesus.  We'll spend part of our time in small groups discussing what works, what doesn't and what we can do to support each other within the district.
Promoting Purity in Your Home and Your Church (Brian Waltmann)
The problem of pornography and sexual sin is epidemic in our society and our churches today.  Learn how to protect yourself, your family, and your congregation from the snare of sexual sin.  Also, learn how to help people who have fallen into pornography and sexual sin.  And learn how to create environments within your church where men and couples can experience restoration, hope, healing, and growth.
Four Disciplines of a Healthy Organization (Jerry Butler)
Based on work with Patrick Lencioni, the workshop will address four critical disciplines to building a healthy church.  Beginning with the pitfalls that all pastors face, we will examine disciplines required to create a healthy church including three hats all pastors must wear.

    --------- Speaker Bios ---------


Keynote Speaker:  Gary Thomas: Writer in Residence, Second Baptist Church, Houston, Texas


Gary Thomas is changing the way Christians look at their faith and family life. The author of several books, including Sacred Marriage, Sacred Parenting, Sacred Pathways, and the Gold Medallion award winning Authentic Faith, he is an adjunct faculty member at Western Seminary in Portland, Oregon, as well as a writer in residence at Second Baptist Church in Houston, Texas. His books and ministry focus on spiritual formation: how we can integrate Scripture, church history, and the time-tested wisdom of the Christian classics into our modern experience of faith. Gary's speaking ministry has led him to speak across the United States, in six different countries, and on numerous national television and radio programs, including Focus on the Family and Family Life Today. He lives with his wife and children in Bellingham, Washington.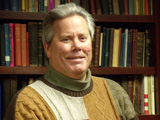 Fritz Dale: EFCA ReachNational Executive Director


Fritz Dale joined our staff on August 1, 2005 and is currently serving as the Executive Director of ReachNational. Prior to his coming to Minnesota, he and his wife Connie lived in the Denver, Colorado area.
Fritz has a wide experience with the divisions associated with EFCA ReachNational. Fritz started his ministry as a youth pastor and is widely recognizable through the whole EFCA movement because of his many years in youth ministry. He was one of the people who helped develop Sonlife and was one of its earliest trainers. Prayer, equipping, multiplying and empowering have always been a central philosophy in Fritz's ministry. Fritz served at Southern Gables EFC in Littleton, CO for 19 years; 16 years as Student and Family Pastor, and then three years as the Adult Ministries Pastor. Prior to coming to the national office, Fritz was involved in a new church plant in Littleton for three years and is certified as a BootCamp trainer.
Fritz's passion has always been multiplication and passionate spirituality. Fritz was the main architect of much of our student prayer movement in the EFCA; this role allows him to create some of the same passion and mobilization for prayer across our denomination. Fritz is full of Jesus and full of life, and is an excellent team builder. In his spare time, Fritz is an avid fly fisherman and golfer with his wife Connie. He also enjoys wild and crazy times with their three grandchildren.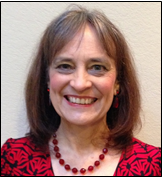 Melanie Newton: EFCA Texas-Oklahoma Women's Mobilizer
Melanie and her husband Ron have lived and ministered in the Dallas/Fort Worth area for many years. Besides raising three children, Melanie also invested her life in ministry to women—as a Bible study author and teacher, MOPS mentor mom, small group leader, and director of women's ministries. Her focus has been to lead women to follow Jesus as His disciples and to live for Him as disciplemakers. Since 2012, Melanie has served on staff as Women's Mobilizer for the Texas-Oklahoma District. Her mission is to encourage women of all ages and stages of life to pursue disciplemaking as a lifestyle and to equip them as they do so. Melanie provides many disciplemaking resources on her website at www.melanienewton.com.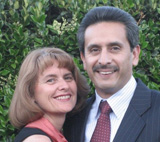 Omar Rodriguez: ReachGlobal Latin America & Caribbean Area Leader
Since 1993, Omar has served with ReachGlobal. Along with his wife, Rebecca, and 2 sons, he served one year in Mexico City and 10 years in Venezuela. Today, he lives in Fullerton, CA where he led a team that planted Maple Evangelical Church – a multi-cultural, multi-lingual church. Omar currently serves as an Area Leader for ReachGlobal in Latin America and the Caribbean (LAC) and serves as a catalyst for Church Based Training initiatives. As an Area Leader, he is a member of the Directional Team where he facilitates the advancement of future ministry, gives leadership to ministry partnerships, networking and the development of Movement Leaders and serves as the Point Person for Crisis Management for the Region. He is a graduate of Moody Bible Institute and obtained his M.Div. and Th.M. degrees from Talbot School of Theology.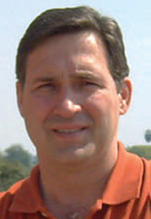 Dave Rofkahr: EFCA ReachGlobal U.S. Director of Recruiting
Dave Rofkahr has a tremendous background in grass roots campus ministry, cross-cultural church planting (in Asia for thirteen years), BAM--Business as Mission strategy, training, and leadership. He has a Masters of Theology with an emphasis in church planting from Dallas Theological Seminary. From 1984-1990, he served on staff with Student Mobilization at the University of Arkansas and the University of Central Arkansas. He has also served as a Youth Pastor and Senior Pastor for churches in the US and Asia. He most recently served as the International Director for all of Asia for EFCA ReachGlobal and now serves as its US Director of Recruiting. He is married with three children and now makes his home in Woodbury, Minnesota. He hopes to bring glory to God by using the talents and opportunities God has entrusted to him to strategically multiply healthy leaders and churches among all people.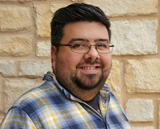 Jason Rogers: Youth Pastor of Hope Fellowship in Lake Jackson

Jason was born and raised in Texas. He served 6 years in the U.S. Navy before moving to the Lake Jackson area with his wife Jacquin. He has worked with youth since 2005 and has been the Director of Youth Ministries at Hope Fellowship Church for 5 years. He is a self-proclaimed sci-fi geek who believes that cheesecake is God's favorite food. Jason enjoys playing games and making music but more than anything else, he likes to hang with his family. He has been married to Jacquin since 2001 and they have three fantastic kids, Addisyn, Elianah and Hadley.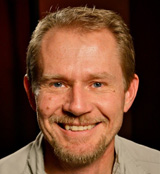 Jeff Sorvik: EFCA Church Multiplication Catalyst

Jeff Sorvik is the Church Multiplication Catalyst for the EFCA. Jeff is passionate to see the church multiply everything; disciples, leaders, ministries and churches. Jeff began his career in the marketplace working as a writer and business analyst. While working in the marketplace he was involved as a church elder, church planting team member, and disciple maker. In 1994 Jeff made the transition to vocational ministry where he has been a leadership development pastor, church planter, church planting coach, and church planting trainer in the US and Canada.

Jeff has been married to his wife Michele for 29 years and has three grown children (Caleb, Joshua, and Hannah). When he is not working on Church Multiplication, Jeff loves to train Labrador retrievers, camp, kayak, hike, hunt or basically do anything outside!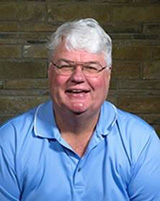 Kevin Hammond: Directory of Finance for Wayside Chapel

Kevin's been on staff at Wayside Chapel (EFC) since 1994 after leaving the audit department of Padgett, Stratemann & Company. Before that, as a student at UTSA, Kevin was the founder of Campus Crusade for Christ at UTSA (now Cru) as well as the president of the accounting honor society, Beta Alpha Psi. In addition to taking care of Wayside's accounting, Kevin handles the accounting for many of the denomination's church plants and some of its smaller churches. He serves on the Board of Directors for both the EFCA Texas - Oklahoma District as well as the Pregnancy Care Center. From late January till mid-April, Kevin is preparing and filing over 100 tax returns for his clients (mostly pastors and missionaries). Kevin and his wife, Lisa, enjoy reading and hanging out with their yellow lab, Punkin.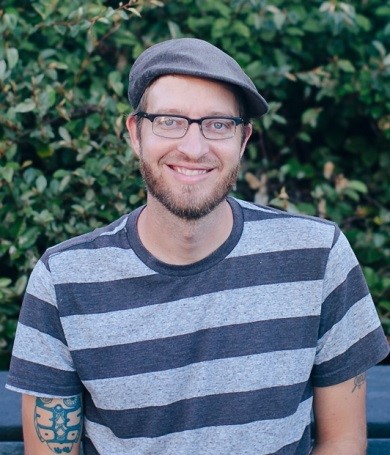 Luke Brawner: Worship Pastor at Grace Bible Church in Houston

Luke Brawner, Worship Pastor at Grace Bible Church in Houston, is a self-described context advocate, recovering cynic and former armchair ecclesiologist. He spends his time reading, writing for various blogs, hosting a couple of podcasts and enjoying life with his wife of 7 years, Lacie.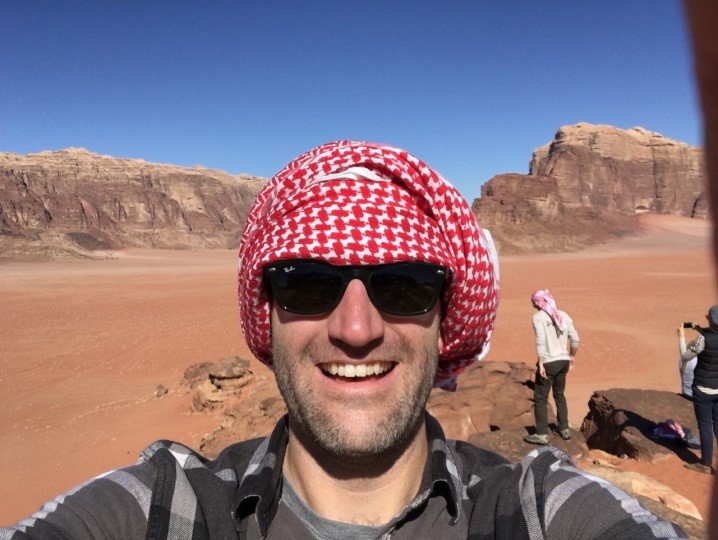 Wes Carpenter: Missions Pastor, Grace Bible Church in Houston

Before feeling the call to return to his hometown of Houston in 2009, Wes spent two years in Brooklyn, NY as a Teach for America corps member after graduating from the University of Texas at Austin. After pursuing several entrepreneurial ventures and working for a small rare minerals company, Wes joined staff of Grace Bible Church in summer 2011. His love of people and travel has been a blessing in his role at GBC!

Brian Waltmann: Director of Discipleshpi and Training for Be Broken Ministries

Brian Waltmann is the Director of Discipleship and Training for Be Broken Ministries which is a national organization based in San Antonio.  Their mission is "healing sexual brokenness, by God's grace, one story at a time."  Brian heads up Be Broken's Recovery Mentoring Program--he meets 1-on-1 with men who are struggling with sexual purity, and he equips spiritually healthy men to help others.  Brian has worked on staff with Be Broken for 2 ½ years.  Prior to that, he was on staff with The Navigators' Collegiate Ministry for 16 years.  Brian has been married to Nicki for 17 years, and they have 3 sons--Mitch (15), Brett (13), and Jack (11).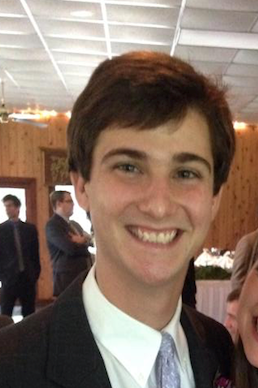 Daniel Earnest: Small Groups Pastor for Grace Bible Church in Houston

Daniel was born and raised in Houston. After graduating with a finance degree from the University of Texas at Austin, he returned to Houston to work in the banking industry. In 2012, Daniel took a job on staff at Grace Bible Church and has been working on the Small Groups team since then, currently serving as the Small Groups Pastor. Daniel has been married to his wife, Kelsey, for about four and a half years and is currently enrolled at Reformed Theological Seminary.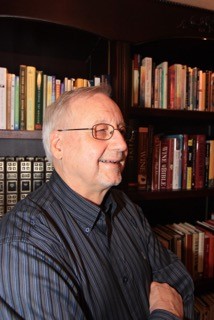 Jerry Butler: Church Consultan and Pastoral Church

Jerry Butler is a life coach to pastors and ministry leaders, and a church consultant based in the Texas Hill Country near San Antonio.  He also serves as an Interim Pastor through Interim Pastor Ministries and is currently serving his forth interim pastorate at Community Bible Chapel, an EFCA church in Pleasanton, Texas.

Jerry founded and developed the International Ministries of Willow Creek Community Church and the international ministries of the Willow Creek Association in South Barrington, Illinois, serving there eighteen years.  With over forty years of pastoral and ministry leadership experience, Jerry's ministry has spanned seventy countries, multiple denominations, and thousands of church leaders

Jerry believes that relationships are integral to developing and leading churches and successful ministries.  He has focused on helping people develop their vision, gifts and passions for kingdom ministry, and providing practical training appropriate to differing cultural settings.

Jerry and his wife, Sherry, have been married 48 years and have four adult children.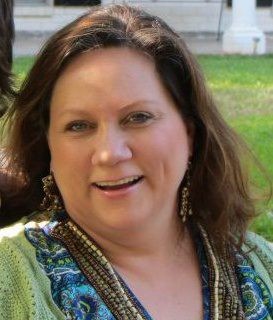 Michelle Deavenport: Director of Children's Ministry of Hope Fellowhip in Lake Jackson

Michelle Deavenport has been the Children's Director at Hope Fellowship in Lake Jackson for 3 years. Prior to being on staff, she spent 14 years helping children in the community by co-founding a private school for special needs children, and was later employed as a juvenile corrections officer. Although resistant to divorce, Michelle found herself a single parent to five amazing children and through the challenge has found joy in Christ. She has first-hand knowledge in the complexity of raising Christ-following children in the midst of different of issues: the hurried life, children with special needs, adoption, divorce and co-parenting, caring for an elderly parent, substance abuse, military enlistment and loving the prodigal from a distance, just to name a few. Michelle's passion is to help every child God brings her way to reach their fullest potential in Christ and in life. Her favorite motto is "Be the person you needed when you were a child". She graduated from Liberty University with a B.S. in Psychology. 

When & Where

Grace Bible Church
6325 Hurst Street
Houston, TX 77008


Friday, February 26, 2016 at 1:00 PM

-

Saturday, February 27, 2016 at 1:00 PM (CST)
Add to my calendar
Organizer
EFCA Texas-Oklahoma District
Our Purpose: We equip and encourage our churches to bring about the transformation of individuals and communities through Jesus Christ.
Our Kingdom Concept: We are a Gospel-centered movement which catalyzes multiplication in our churches so they transform lives and communities for God's glory (by multiplying healthy churches among all people across Texas and Oklahoma).
2016 EFCA TX-OK District Conference