2016 Dutch King's night or Koningsnacht in San Francisco (13th Annual Event...
Description
The Kingsnight is here!!!
Tickets at the door will be at least $20 if there is capacity for you and your crew!!!

The Dutch Celebrate the Birthday of the King by dressing up in Orange and party like we do in Holland!
This will be the 13th Annual Kingsnight party, formely this party was knows as Queen's night as we used to have a Queen of the Netherlands, but now her son has taken over the Throne, it is the King that rules all.
This year we are going back to the basics instead of a huge Night Club we are going "Brown Cafe Drink on the Street" style and what is a better Bruin Cafe than Cafe Bastille with an outside Terrace with parasols in the Alley where you can drink your beer or Ketel One vodka drink or any cocktail and have your ciggie at the same time.
The entire place will be decorated in orange with Dutch Flags. We will move out all the tables to give some room for the polonaise and then later some room for the fit young people to show their moves on the dance floor.
So there will be more Dutch Music as we try to make the party appeal to the Original Dutch Again instead of a huge Dutch Rave (which are fun as well) but this time we will be focusing on Dutch Music, Fun and just old gezellig time with Andre, Doemaar, Guus mxed with some techno inbetween to keep our hearts pumping.
DJ Marc van Brabant famous for the Biggest Block Parties in San Francisco (St. Patrick's day, Bastille Day) who has DJ'ed in countries such as Indonesia, China, Latvia, Ibiza, St. Maarten, Aruba will make his Mark to DJ Dutch Music mixed with International House & EDM.
There will be some Dutch Snacks! First Come First Serve
Plus plenty of Orange Party Favors!
This is truly an orange blast!
Email the organizer if you purchase 8 tickets as you can get 2 free! That is total of 10!!!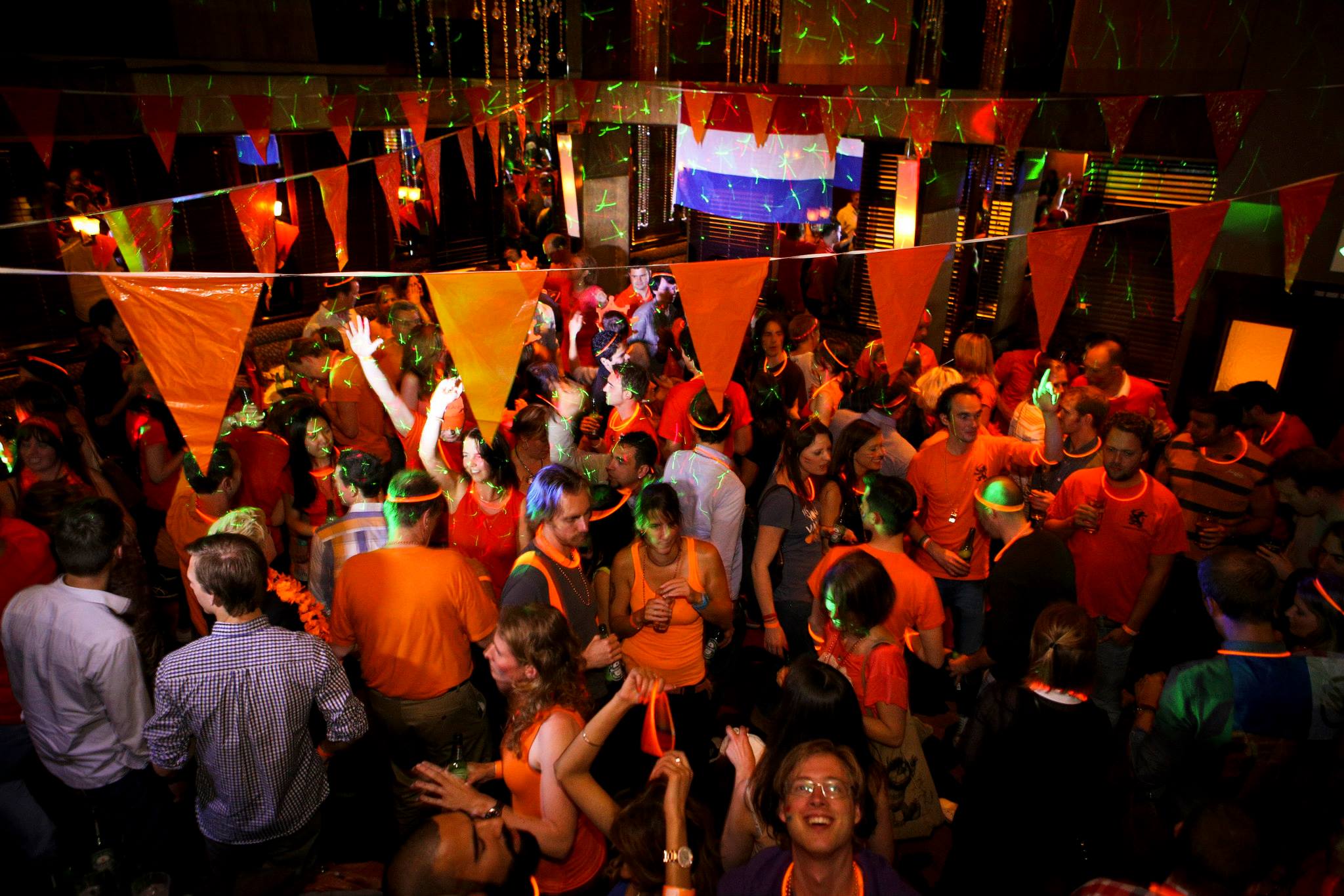 Date and Time
Location
Cafe Bastille California French Restaurant and Bistro
22 Belden Place
San Francisco, CA 94104