Description
IMPORTANT NOTICE!
Effective July 14, 2016
We have switched our online ticketing system to SquadUP.Tickets are still on sale. We are no longer using Eventbrite, so please click the links below to purchase your tickets through our new ticketing partner Squad-Up.
2016 DIWF Tickets Are Availble Here:


2016 Denver International Wine Festival
Wine Country Network, Inc., has announced the dates for its 12th Annual Denver International Wine Festival. The three-day wine and food festival showcases the largest selection of international and domestic wines at any Grand Tasting in the Rocky Mountain region, and was named one of the "Top 10 Can't Miss Fall Wine Festivals" in the U.S. by Fodor's and one of the Top Fall Wine Festivals by Thrillist.
Since this will be our 12th annual DIWF we have decided to shake things up with a spectacular new venue! This will bring the DIWF back to Denver while creating a new and modernistic backdrop for showcasing our exhibitors to discerning wine enthusiasts! Added benefits include a convenient transportation system and amazing accommodations at significant savings!
Where:
Westin Hotel at The Denver International Airport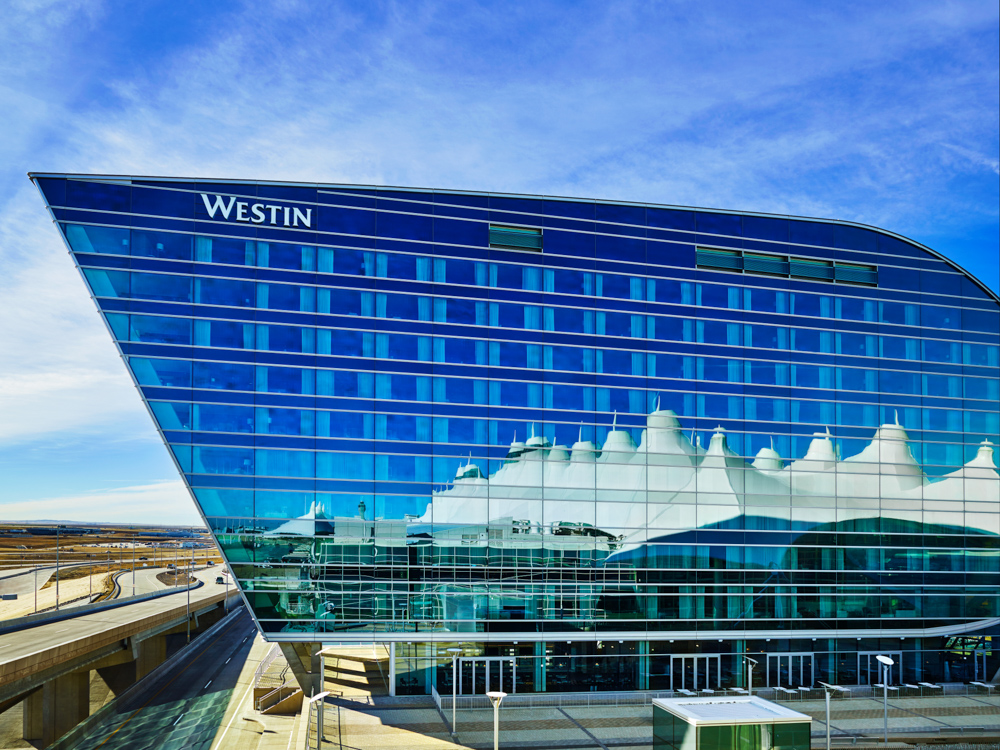 Westin Denver International Airport
We will be moving the 2016 DIWF to the newly opened Westin Hotel at The Denver International Airport. This grand and modern hotel offers 519 guest rooms, 35 suites and a 37, 500 square foot conference center.
Just like Munich International Airport's on site Hilton Hotel, the Westin DIA is just a minute stroll from airline check in counters and security.
Beginning on April 22, 2016, a new light rail train system will begin operation connecting the terminal's new transportation center and the Westin Hotel with Union Station in Downtown Denver. The ride to downtown will be complete in just under 37 minutes. Cost is just $9 per day.
The Westin Hotel DIA will offer special Denver International Wine Festival rates starting at $149 per night.
Day one:
The Festival will kick off on Wednesday, November 2nd, with the Grand Vintner's Dinner, a multi-course winemaker's dinner. The featured winery will be announced at a later date. Past Vintner's Dinners have featured prestigious wineries such as Silver Oak and Banfi.
Day two:
The festival continues with the Pairsine Chefs Fine Food and Wine Pairing Competition. Ten celebrated chefs have each been assigned two of the gold-medal-winning wines from the 2016 Denver International Wine Competition, and must create a gourmet food pairing for each wine. They will compete for the coveted People's Choice Award. Attendees savor 20 food and wine pairings and more than 40 gold medal wines (scored 91 or higher)! A new VIP ticket allows one-hour early access, raw seafood bar, premium cocktails and a meet and greet with the chefs.

A silent auction benefiting There With Care will also be conducted.
VIP Tickets: $175 • General Admission Tickets: $120



Day three:
The Grand Tasting of International Wines and Food will be held on Friday, November 4th from 4:00–9:00 p.m. (VIP), or 6:00–9:00 p.m. (general admission). This is the region's largest wine tasting event for consumers, media and trade, with more than eighty wineries and distilleries pouring. Attendees enjoy delectable food and wine tastings, food products, wine accessories, an auction and fine art. A silent auction benefiting There With Care will also be conducted.

2016 Exhibitor registration is now in process.
VIP Tickets: $175 • General Admission Tickets: $95
2016 Charity Of Choice:
100% of the auction proceeds will benefit There With Care®. There With Care's mission is to provide a wide range of thoughtful and fundamental services to children and families during the critical phase of a medical crisis.