| | |
| --- | --- |
| | |
Event Details
What You Can Expect?
---
Statistics show that 90% of pastors surveyed state they are frequently fatigued and worn out on a weekly and even daily basis. 57% said they would leave the ministry if they had a better place to go - including secular work and 75% felt they were unqualified and/or poorly trained by their seminaries to lead and manage the church or to counsel others, leaving them feeling disheartened in their ability to pastor.

Looking at the broadest segment of practicing Christians (across the 7 spheres of influence), a group that includes Catholics, evangelicals, and mainline churchgoers, 54% say they feel misunderstood and 52% persecuted, while many others 44% feel "marginalized", 40% "sidelined", 38% "silenced", 31% "afraid to speak up", and 23% are "afraid to look stupid" when they describe living out their faith in today's world.
At our summits you can expect to:
Be a part of a movement greater than any one church that spans the 7 spheres of societal influence.


Be warmly welcomed by your colleagues and brothers and sisters in Christ who have a passion to see our cities reached with Christ.

Laugh and build high-trust relationships with your peers, while experiencing meaningful personal growth and networking opportunities.

Experience The Church United! God is calling The Church (Big "C") in cities across the world to Unite to Transform their cities WITH Christ! As church and marketplace leaders, rather than viewing ourselves as disconnected islands within our own community, we are being intentional about seeing ourselves as interdependent Kingdom Agents appointed to seek the peace and prosperity of our city together!
The format of the quarterly summits will almost always include an element of worship, catered lunch, fellowship, mutual learning opportunities and ample time for networking.  You will be deeply encouraged and have the opportunity to be encouraged and encourage your peers.

What Is The Cost?
---
As a service to Christian leaders we have chosen thus far to provide the luncheon free of charge. However, these events cost us approximately $800 in goods and $1200 in staffing & supplies. You will notice a Free Will Offering ticket option above, any donations you could offer would be welcomed. Also, would you be so kind to please help us be good stewards by honoring your reservation! 
Where Do I Park?
---
You can park in the front lot closest to the administrative building near the flag pole. Simply, follow the "COGL EVENT"  parking signs off the Willow road entrance and enter the door on the west side of the administrative building. (The one facing Waverly Road)

Click Here if you would like to receive email updates regarding COGL Summits
Special Thanks to Our 2016 Event Sponsors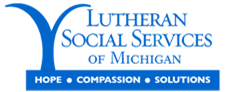 And Heartfelt thanks to our Event partners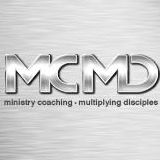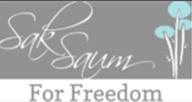 When & Where

Great Lakes Christian College
6211 West Willow Way
Lansing, MI 48917


Organizer
COGL Network
Welcome to the Church of Greater Lansing (COGL) Network registration site, we are United To Transform Lansing With Christ! Our goals are to transcend denominational barriers, break down the walls between our churches and together make a tangible difference by collaborating to meet basic spiritual and practical needs of our shared community.