Description
2016 China-Malaysia Mobile Internet Conference
How did China Mobile Internet Industry boost up in the past three years?

How much do Chinese companies desire to enter SEA markets?

How are these Chinese companies willing to cooperate with local companies and individuals?
It is the very moment to create Malaysian unicorn companies, and learning the Chinese companies' experience will make it easier.
Here come the opportunities for face-to-face communication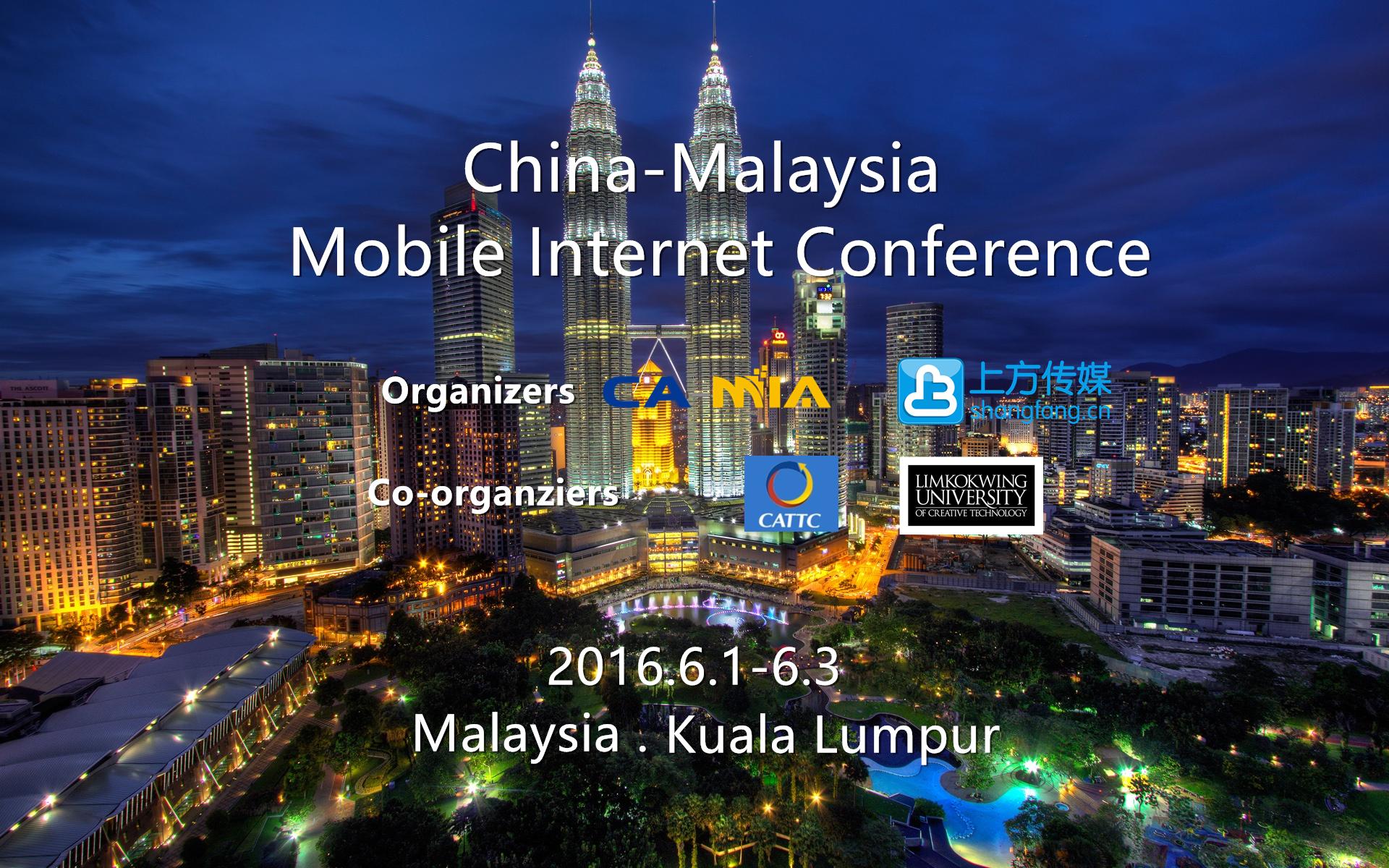 HIGHLIGHTS

· Successful Companies are coming:Tencent (International Dept.), Baidu(International Dept.), ALI(UC dept.), Huawei(Malaysia), IGG, Yeahmobi, Mobvista, MOL Efun, Netease, Perfect World, Kadokawa Games, Kunlun, DigitalSKY, 37wan, YY and more are registering.
· A Wide Range of mobile Internet issues will be covered: Internet finance, mobile applications, Telecom, mobile marketing, mobile games, live show platform, payment channels, and so on.
· The Diversity of conference form: presentation, panels, and B2B matching, and career expo

Hosted by


CAMIA:as China-ASEAN Mobile Internet Alliance, an organization founded in 2014, supported by the Ministry of Science and Technology of China & CATTC (China-ASEAN Technology Transfer Center), dedicated to build up communication and cooperation bridge for China and SEA companies, and provide mobile internet related data-based consultancy services

Shangfang Media
Organized by
Limkokwing University of Creative Technology
CATTC (China-ASEAN Technology Transfer Center)
Time: 09:30AM - 17:00PM, 2nd June, 2016
Location: Hall of Fame, Limkokwing University of Creative Technology CyberJaya, Kuala Lumpur, Malaysia


Register and Join us now!