2016 Chapman University Fowler School of Law Bar Admission Ceremony
Description
Congratulations on passing the California Bar Examination! We look forward to celebrating with you, your family and friends at our annual admissions ceremony and reception on Thursday, December 1.

Candidates for admission should arrive at the Memorial Hall lobby by 5:30 p.m. to complete the requisite paperwork. The swearing in ceremony will begin at 6:00 p.m. in the Chapman Auditorium in Memorial Hall. We hope that you and your guests will join us for refreshments and hors d'ouvres in the Donald P. Kennedy Hall lobby immediately following the ceremony.
Parking for the ceremony will be available in the Barrera parking structure. Permits are available for purchase on the 1st and 3rd levels of the structure. Remind your guests to allow ample time for parking and choosing seats in the auditorium.
View Chapman University Campus Map Here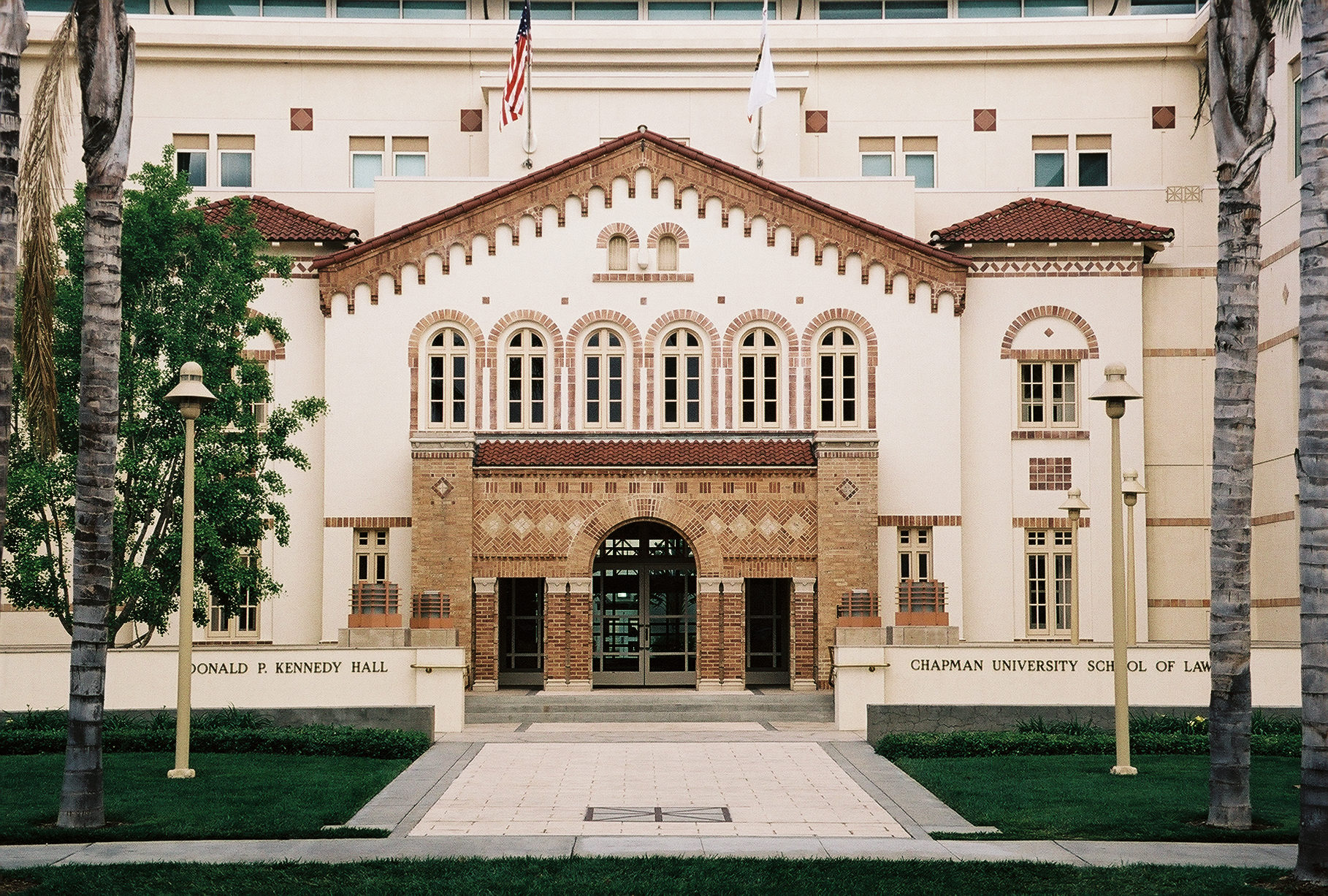 CANDIDATE INFORMATION
During the ceremony, you will be admitted to the California State Bar and the United States District Court, Central District of California.
It is extremely important that you bring the California State Bar Admission card that you will receive in your packet of materials from the California State Bar in order to be sworn in by the judge. The California State Bar will mail your application materials directly to you. Chapman cannot provide you with the application materials to the California State Bar. If you do not receive materials, you must contact the State Bar as soon as possible at (213) 765-1500. There is no fee for your admission to the California Bar at this time.
Your admission to the Central District of California is optional. If you would like to be admitted to the local federal court, you can apply for the admission to the Bar of the Central District online. Complete Form G-60 (HERE), print it, then sign and date both the application and the Oath of Attorney. Scan the signed application as a pdf and then visit www.cacd.uscourts.gov/attorneys/admissions to upload the file, pay the fee, and complete the application process. Electronic signatures are not accepted. Please remember that you must sign the attorney's oath on the application even if you take the oath the night of the ceremony.

All ceremony participants must have completed the moral character application, passed the MPRE, and received their verification materials indicating that all requirements for certification have been fulfilled by the time of the ceremony on December 1. You can verify that you have fulfilled your requirements by contacting the Bar Examiner's Office at (213) 765-1500. If you have any questions about the Moral Character Determination application, please visit the California State Bar website and contact the Office of Admissions.
QUESTIONS? Contact Alumni Services at 714-628-2619