2016 Central MO PCC Mailer's Conference "We Are the Champions!"

Wednesday, October 5, 2016 at 1:00 PM

-

Monday, October 31, 2016 at 12:00 PM (CDT)
Event Details
The Central Missouri PCC cordially invites you to the 2016 Fall Mailer's Conference!

2016 Mailers Conference Brochure and Registration (click) 
Wednesday - Biathlon registration and starting time has been changed to 
3:00pm - 4:30PM 
 Registration begins at 3:00pm and goes up until 4:30pm. Begin your Biathlon when
you like with friends no later than 4:30pm.
Please RSVP and/or questions to Jason Hirschvogel Jason.C.Hirschvogel@usps.gov
The PCC program is a valuable resource for business mailers, large and small.  Local PCCs serve as an open channel for USPS-to-business communication, providing information and best practices for achieving cost-effective and profitable mailing, education and training, as well as solving local challenges.  Learn about the latest postal products and services that may help you grow their business.
Wednesday will be the first ever PCC Biathlon.  Join us for a competitive afternoon of mini golf and bowling.  All these activities followed by the Wednesday night social hour will be held on the grounds of Tan Tar A.  
Thursday's classes are some of the best of the best.  Mark Fallon has created a brand new session  "It All Starts With the Address."  We have recruited two gentlemen from Kansas City to conduct an Active Shooter class as well as a new session devoted to retirement.  After the business sessions we invite you to join us in the vendor hall for personal consultation on the material that was covered in those sessions.  Following dinner Thursday we will be inviting our guests to join us for an evening of entertainment and dessert aboard our Tropic Island Cruise.  Paul Larimore and Will Wooten from Shelter Insurance have graciously agreed to serve as our entertainers on the boat. Classes descriptions below.
Friday our special guest will be Vice President of Sales for the United States Postal Service, Cliff Rucker.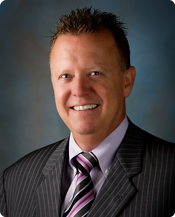 Cliff Rucker
Vice President of Sales
United States Postal Service (USPS)
Oversees the direction and management of the Sales organization, including market competitiveness, business development, and sales for all commercial mailers, including small, mid-sized and large businesses. He is also primarily responsible for meeting the Postal Service's customer acquisition and revenue goals.
Under Cliff's leadership, the USPS Sales organization has extended its reach to businesses worldwide, proving the value of Postal products as an impactful medium for reaching consumers. His passion lies in playing an active role in the sales force, through the planning and execution of innovative strategies and integral sales initiatives to provide customers with products and services that best match their needs.
In 1982, Cliff began his career as a part-time carrier in Anaheim, California. Prior to leading the Sales organization, Cliff spent 29 years in Postal operations with a proven record of accomplishment, holding a variety of positions including manager of Operations Support, where his leadership facilitated the Southwest Area in reaching the Top Ranking in the National Performance Assessment three years in a row. Additionally, he served as district manager of the Houston and Oklahoma Districts, and as executive Postmaster/senior plant manager in Las Vegas, Nevada.
Cliff is a graduate of executive education programs at the Wharton School of the University of Pennsylvania and at Columbia University and is a certified Lean Six Sigma Green Belt.
CLASSES
IRRESISTIBLE MAIL
This session will review I demonstrate the Irresistible Mail concept and the mobile, tactile, sensory and interactive applications that can be used to enhance the customer engagement experience with mail. This session seeks to increase the value of transactional and direct mail and encourage mailers and marketers to add them to their Omni-Channel marketing mix.

GO PRO WITH POSTALPRO
This presentation will cover how and why we've begun the redesign of the Rapid Information Bulletin Board (known as RIBBS) website and what to expect over the next few months as PostalPro transitions from its beta state.

PHYSICAL TO DIGITAL
This presentation will review what the USPS Digital Solutions team is doing to implement digital identity services, digital security products and digital applications to support USPS products and services.

TODAYS USPS TECHNOLOGY
Learn how the Postal Service is using digital and GPS technology to track service visibility of all mail from point of entry, through processing networks, to the delivery unit and customer mailbox. The Postal Service is also using GPS technology to monitor on street delivery activities to provide "predictive" time-of-day package delivery information to customers.

EVERY DOOR DIRECT MAIL (EDDM) GROWS UP
Whether you're promoting a product or service, announcing a sale, or publicizing a new branch, The Every Door Direct Mail service is ideal for reaching the customers that matter most. You choose the neighborhoods you want to target! Let's learn about the new Mapping 
Upgrade, Demographic Filters, and the new Tablet Optimization.

LIFECYCLE OF A FULL SERVICE MAILING WITHIN BeG
Welcome to Business Customer Gateway (BCG) training. In this session, we will look at the lifecycle of a Full-Service Mailing within the BCG.
CONCEPTS OF RETIREMENT
It's never too late to start planning for retirement. Learn about what options you have and what you need to do to get on track. There will be time allotted for questions!
GENERATIONAL MANAGEMENT
An interactive program designed to highlight the 4 Generations (Traditionalist, Baby Boomers, Generation X, and Millennials) at work. Based on human behavioral studies, Generation Gaps explores the characteristics of each generation at work and offers practical approaches to working more effectively with generational influences.

IT BEGINS WITH THE ADDRESS
The best designed mailpiece with the best written content won't impact your customer unless it gets delivered. And that means the mailpiece must have the right address. This class reviews the different elements, tools and processes that help a company produce a document with the correct address - that the document goes into the correct envelope - and the mailpiece is delivered by the USPS at the correct 
time. Topics we'll cover include
• Real costs associated with poor address management
Collecting and updating addresses 
Additional USPS tools
Ensuring the right address is printed on the right content 
Processing returned mailpieces
ACTIVE SHOOTER
Active shooter events happen far too often, but being properly trained can greatly increase your chances of survival if you are ever involved in such an event. Command Solutions will train you and your staff how to recognize a possible threat, how to prevent an incident, and how to prepare if an incident should ever occur. We will show students what to do and not to do, and how to increase their chances of survival during an active shooter event. This lively and interactive class will help build a "survival attitude" in every student.
When & Where

Tan Tar A Resort
Tan Tar A Estates Boulevard
Osage Beach, MO 65065


Wednesday, October 5, 2016 at 1:00 PM

-

Monday, October 31, 2016 at 12:00 PM (CDT)
Add to my calendar