2016 CAUSE Leadership Academy Graduation
Description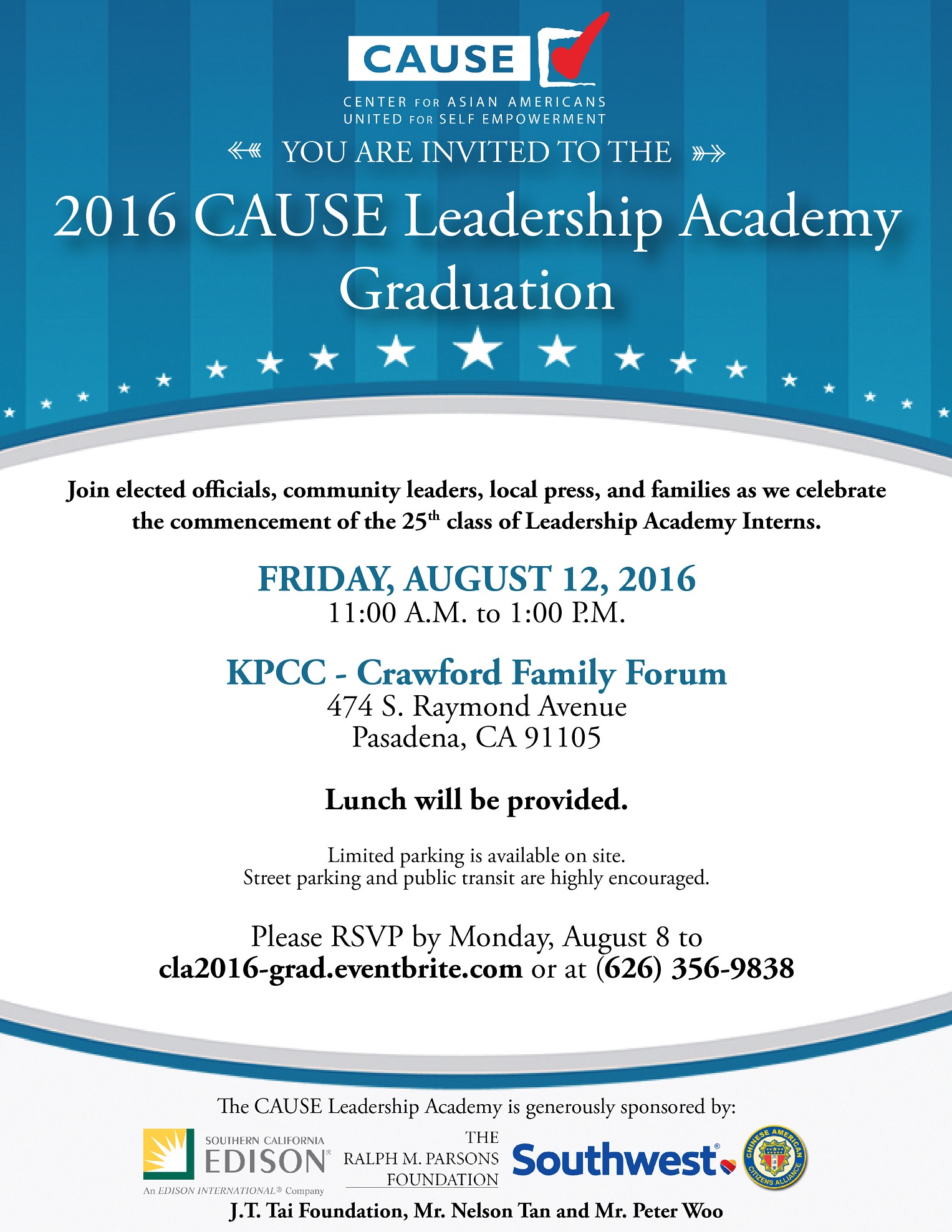 Parking Options:
Limited parking available on site

Free street parking west of Fair Oaks Avenue on Bellevue Drive

Free 2-hour

parking on Raymond Avenue (Strictly Enforced)

$3 parking at Del Mar Metro Station (Parking structure at the corner of

Del Mar Boulevard and Raymond Avenue)

---
ABOUT THE PROGRAM
The CAUSE Leadership Academy (CLA), which was formerly the California Asian American Student Internship Coalition (CASIC), was founded in 1991 in order to develop a pipeline of leadership for the Asian Pacific American (APA) community. Despite APAs being the fastest growing community in the United States, representation and leadership has not kept pace with the growing and changing demographics.
CLA teaches students the importance of civic engagement and political participation and prepares its participants to be leaders at the forefront of the democratic process. Through exposure to decision- makers, policy makers, and the issues of the day, students gain a deeper awareness of the political issues facing the APA community in California and the nation. Graduates of this program have gone on to run for political office and have even become leaders in politics, business, and nonprofits.
The CAUSE Leadership Academy - Los Angeles, CA Program offers opportunities for students to gain firsthand experience in politics through constituent services, community organizing, community relations, legislative research, etc. Program participants intern at the district offices of various elected officials' offices at the state and federal level.
The CAUSE Leadership Academy - Washington, DC Program offers opportunities for students to gain firsthand experience in politics through legislative work, attending various legislative briefings and hearings, conducting policy research, etc. Program participants intern in the highest levels of the federal government including, but not limited to: congressional capitol offices or federal agencies.
---
2016 Leadership Academy Interns (Please read more about them HERE)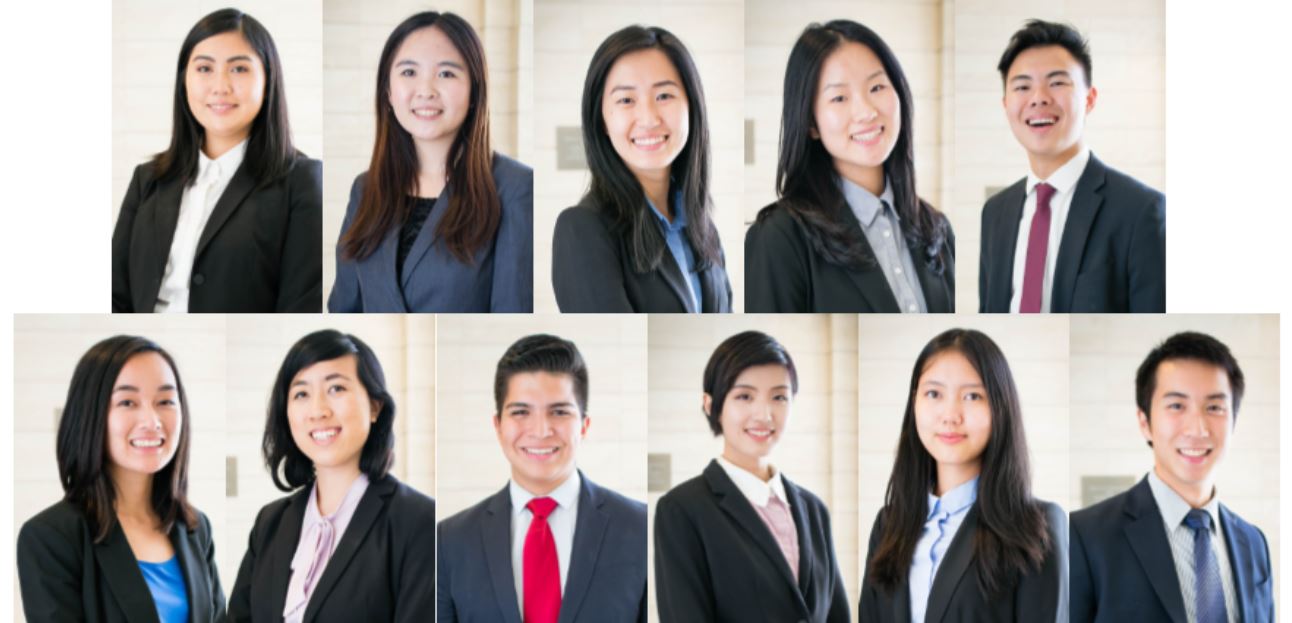 ---
GROUP PROJECTS
The Washington, DC cohort authored a policy paper on campaign finance, specifically examining the Los Angeles City public matching funds system. Their report analyzes current policy and provides recommendations that can allow for increased political participation for APA communities within Los Angeles.
The Los Angeles, CA cohort conducted a public campaign targeting the APA community, with an emphasis on APA youth voters. Their campaign focuses on strategies to raise awareness about the importance of voting and to effectively mobilize eligible voters to participate in the upcoming general election.
The 2016 CAUSE Leadership Academy is generously supported by: