Description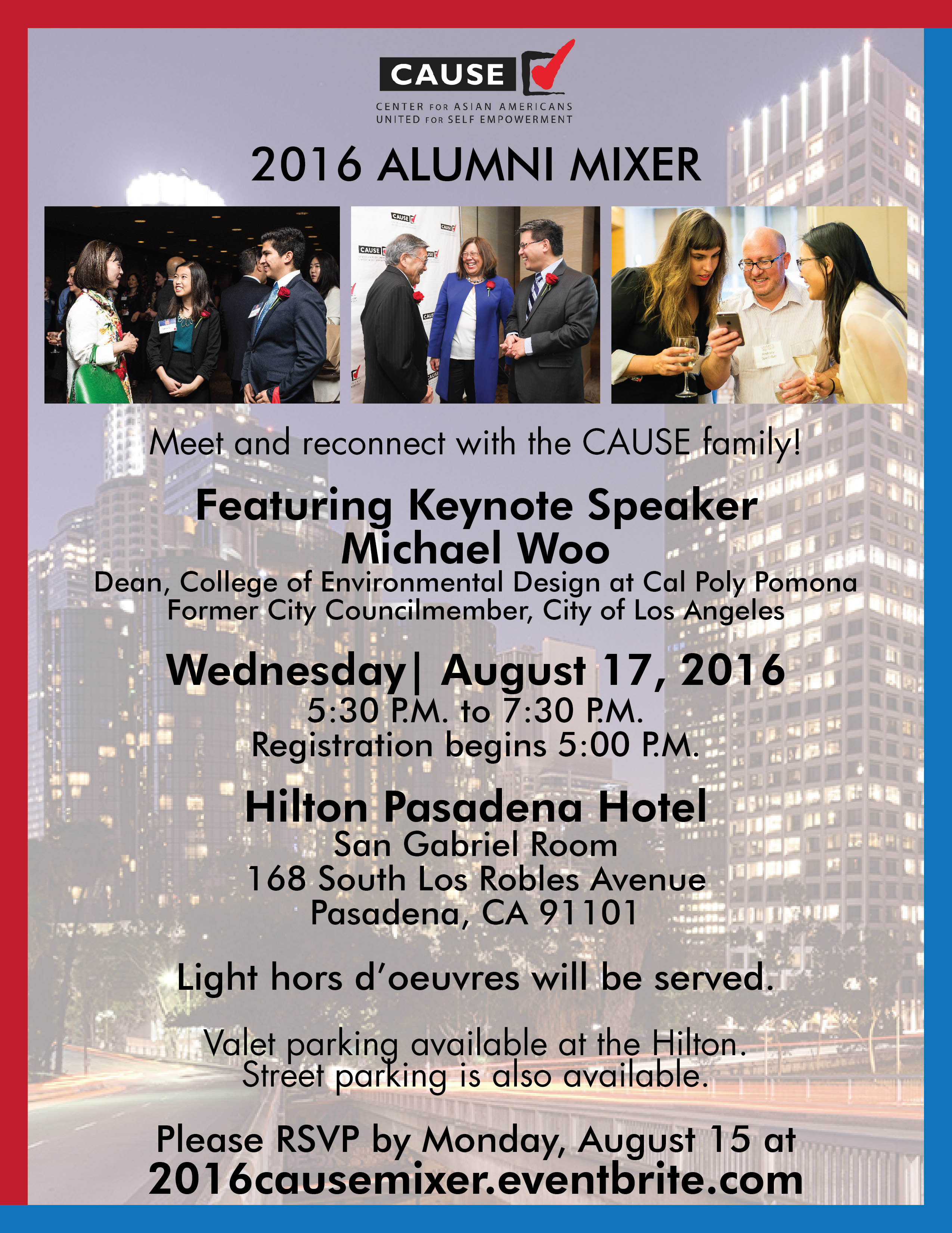 ---
Meet and reconnect with the CAUSE family!
Featured Keynote Speaker:
Michael Woo
Dean, College of Environmental Design at Cal Poly Pomona
Former City Councilmember, City of Los Angeles
Founding Member, CAUSE
Michael Woo was the first trained urban planner and the first Asian American elected to the Los Angeles City Council. Appointed Dean of Cal Poly Pomona's College of Environmental Design in 2009 at the lowest point of the state budget crisis, Woo has led the college through the California State University system's current process of rebuilding. Dean Woo has been involved in many pioneering projects. 25 years ago, when he was the Councilman representing a diverse constituency of 235,000 people in Hollywood and surrounding neighborhoods, Woo spearheaded the Hollywood Redevelopment Plan, which laid the groundwork for Hollywood's current revitalization; played a key role in choosing the route and station locations of the Metro Red Line subway; and made decisions on numerous development proposals and neighborhood controversies.
---
Wednesday | August 17, 2016
5:30 P.M. to 7:30 P.M.
Registration begins at 5:00 P.M.
Hilton Pasadena Hotel
San Gabriel Room
168 South Los Robles Avenue
Pasadena, CA 91101
Light hors d'oeuveres will be served.
Valet parking is available at the Hilton.
Street parking is also available.
Please RSVP by Monday, August 15.