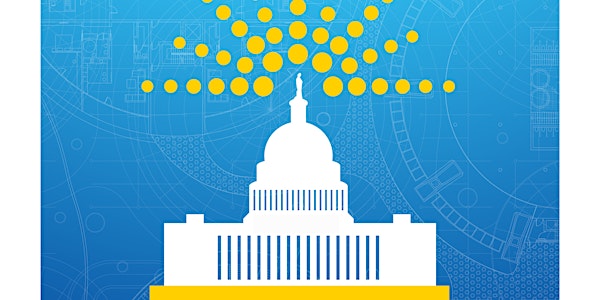 2016 Capitol Hill Maker Faire Panel Discussions
When and where
Location
Rayburn House Office Building Rayburn B-339 45 Independence Ave SW Washington, DC 20515
Description

Preceding the Capitol Hill Maker Faire, there will be a series of panel discussions with leaders of the Maker movement discussing its impact on the economy, education, and community development.
Hosted by the Institute of Museum and Library Services, in collaboration with the Congressional Maker Caucus, the panels will explore the new movement driven by hobbyists, tinkerers, crafters, and innovators that is changing the face of informal learning at community institutions and is breathing new life and innovation into American manufacturing.
Schedule:
9:30 Welcoming Remarks/Introductions
Dr. Kathryn K. Matthew, IMLS Director
Rep. Mark Takano
10:00am-11:00am Panel 1: The Future of Making
In the years since the resurgence of Making, the movement has changed and evolved. Panelists will analyze current topics with an eye to predicting future trends for Making.
Dale Dougherty, MAKE: Magazine
Kipp Bradford, MIT Media Lab
Bronwyn Bevan, University Of Washington
Kristin Fontichiaro, University of Michigan, Michigan Makers
Sherry Lassiter, Fab Lab/Fab Foundation
11:00am-12:00pm Panel 2: Innovation and Art in Making
As new technologies have become accessible, innovators in the art community are using Maker principles to create unique and beautiful art. New tools and techniques continue to raise the bar on innovation. Panelists will explore the intersection of art and making.
Moderator: Heidi Sheppard, NEA and NIST
Jeremy B. Carter, Autodesk
Lisa Brahms, Children's Museum of Pittsburgh
Davide Prete, Catholic University
Greg Mickells, Madison Public Library (WI)
12:00pm-1:00pm Panel 3: The Federal Government & Making
Five Minute Lightning Talks by Agency Partners
The Federal government is supporting Making with innovative programs. Representatives from Federal agencies will identify and give details of maker initiatives and programs.
Corporation for National and Community Service
Institute of Museum and Library Services
National Aeronautics and Space Administration
National Endowment for the Arts
National Institutes of Health
National Institute of Standards and Technology
National Science Foundation
Small Business Administration
United States Department of Education
United States Patent and Trademark Office
1:00pm-2:00pm Panel 4: Economic Renewal through Making and Manufacturing
Panelists will discuss how makers are contributing to the US economy by creating and selling personalized products, often through online markets. Other topics of discussion include: local communities creating "Made In" branding for their products and exploring issues faced by makers that expand to small scale manufacturing.
Moderator: Ilana Preuss, Recast City
Corporate Panelist: Emily Smith, Etsy Manufacturing
Lisa Camp, Case Western University, Think[box]
Morgan West, Made in DC
David Woodbury, North Carolina State University
2:00pm -3:00 pm Panel 5: Making and Education: K-12
The Maker movement is impacting education across the country. Schools are using maker principles to help students build 21st Century skills. This panel will highlight successful Maker education initiatives.
Opening Remarks by Rep. Bill Foster
Moderator: Randy Paris, Digital Promise/League of Innovative Schools
Jessica Parker, MakerEd/Sonoma State
Joseph Williams, Perris Union High School District (CA)
Colleen Graves, Denton Independent Schools (TX)
Don Martin, Fab Lab
Corporate Panelist: Kathyrn Nash, Cognizant
3:00pm -4:00pm Panel 6: Beyond the Classroom: Making and Lifelong Learning
Libraries, museums and Makerspsaces are offering unprecedented access to making through afterschool programs, adult workshops, and makerspaces. This panel will explore Maker learning outside of the classroom.
Moderator: Mark Greenlaw, US FIRST
Corporate Panelist: Janet Auer, Chevron
Andrea Saenz, Chicago Public Library
Janella Watson, New York Hall of Science
Shawn Grimes, Digital Harbor Foundation

Follow this link and click the green register button to register for the evening faire.
By registering for this event you will be added to the Congressional Maker Caucus email list.
Twitter: @US_IMLS Facebook: USIMLS
IMLS acknowledges the following organizations who have supported the Capitol Hill Maker Faire; however, any reference to such organizations does not constitute or imply any endorsement, recommendation, or favoring of those organizations by IMLS or the United States Government.