Description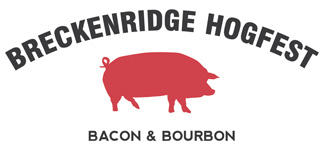 The Breckenridge HogFest promises to be a nationally renowned, locally beloved festival dedicated to America's favortie cured meat: Bacon - and the drink that goes best with it: Bourbon!
Brought to you by TenderBelly, Old Forester & Woodford Reserve.
Your ticket includes a choice of 15 bourbon samples from nearly 25 Bourbon distilleries presenting nearly 80 products as well as 5 samples from our hand selected food vendors.
Additional bacon and pork options from vendors will be available for purchase.
The 2016 Breckenridge Hogfest - Bacon and Bourbon will be held on Saturday August 27th at the Main St Station Plaza, 505 S. Main Street, overlooking Maggie Pond and the Blue River.
Not into Bourbon? Look below for our Tasting option - 5 sample tickets for $10!
Be sure not to miss the 2016 Breckenridge Hogfest!
Events:
- Friday Woodford Reserve Dinner ticket - starts at 6:00pm.
- Saturday VIP seminar begins at 1:30pm.
- Grand Tasting opens at 3:00pm.
- Piggy Ticket - 5 TenderBelly samples!
Parking for the event will be in the Towns primary lots. If you are staying at a resort or hotel, those sites typically have on site parking and provide shuttles.
Please note: Breckenridge will be extremely busy this weekend - please plan for parking accordingly!