Sales Have Ended
Registrations are closed
Thank you for registering!
Description
LIMITED SEATING AVAILBLE. REGISTRATION IS AVAILABLE UNTIL EVENT REACHES CAPACITY. A WAITING LIST WILL BE ENABLED WHEN EVENT REACHES CAPACITY. For any questions please contact lauralee_mcfarland@bshsi.org.
Program Description
The 2016 Bon Secours Cancer Summit on Friday, September 30 at the Marriott Hotel in Glen Allen, Virginia, will offer state-of-the-art knowledge on advances in oncology screening, treatment, and survivorship. This Summit, presented by the Bon Secours Cancer Institute of Virginia, will feature invited speakers on subjects including genetics, clinical trials, stereotactic and brachytherapy, personalized medicine, integrative medicine, obesity and cancer.
Target Audience
Primary care physicians, specialists, OB-GYNs, surgeons, medical oncologists, radiation oncologists, nurse practitioners and other healthcare professionals interested in a deeper knowledge and understanding of the full continuum of cancer care including healthy survivorship.
Educational Objectives
Participants at the end of the summit will be able to:
--Discuss an introduction to the role of integrative medicine in oncology
--Describe the evolving role of genetics and genetic testing in cancer and in public health and the role of the primary care physician in this field
--Understand the importance of clinical trials for the future of cancer therapy
--Discuss the implications of precision/personalized medicine in oncology
--Articulate the basics of screening mammography for the oncologist and primary care physician
--Understand the importance of cancer survivorship through the experience of a survivor
--Discuss novel concepts in treating obesity to prevent and treat cancer
--Explain the latest techniques in radiation oncology
 LODGING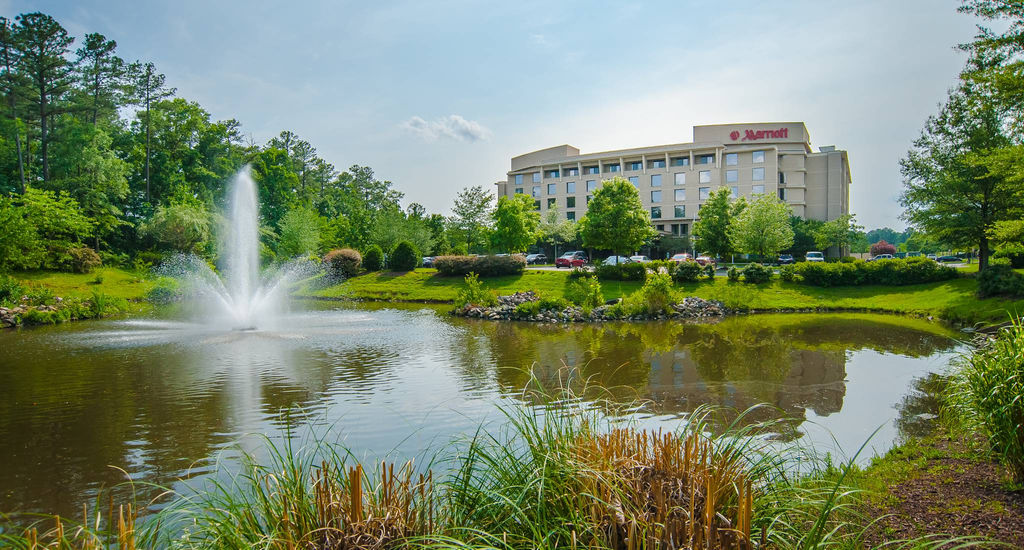 To book your room at the Richmond Marriott Short Pump, please book directly with hotel at http://www.marriott.com/hotels/travel/ricmw-richmond-marriott-short-pump/
Keynote Speaker: Geralyn Lucas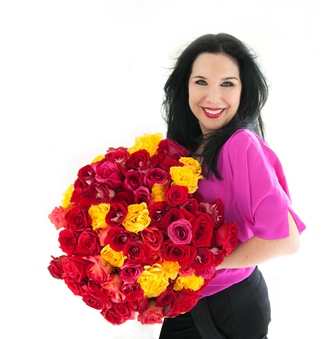 Geralyn Lucas was only 27 when she was diagnosed with breast cancer. Shaking the foundations of her world, she was faced with the harrowing decision of whether or not to undergo a mastectomy. She shares her incredible journey in her memoir, Why I Wore Lipstick: To My Mastectomy.
Having been diagnosed at an early age, Lucas thought it was important to share her story with others to help dispel the myth that breast cancer discriminates by age. Filled with courage, humor, and inspirational candor, Why I Wore Lipstick To My Mastectomy details Lucas' internal struggle and soul searching to rediscover her "inner cleavage" after losing a key female-defining characteristic and feel sexy and whole once again.
Having gained wide praise as an author and inspirational speaker, SELF magazine said Lucas' "honest, funny and courageous account of facing down the disease is both inspiring and entertaining, and readers who know anyone going through treatment will love this singularly upbeat account." Inspired by Lucas' book, dress designer and breast cancer survivor Betsey Johnson designed a T-shirt to promote Why I Wore Lipstick: To My Mastectomy; cosmetic company Stila created a lipstick called Geralyn; and The Young Breast Cancer Survivor Foundation and Zeta Tau Alpha Foundation both endorsed the book.
Lucas' message is not just for women who have experienced the effects of cancer. "This is a universal story for women," she says, "A lot of people say going through a serious illness makes you look deeply at who you are, and that can be true. But you don't have to have breast cancer to do that."
Lucas was an editorial producer at ABC News for 20/20 before joining Lifetime Television as a producer and head of the Stop Breast Cancer for Life initiative. She lives in New York City with her husband, Tyler, and their two children. Skye, her eldest child, was born in the same hospital where Lucas had her mastectomy.
James P. Evans, MD, PhD
Bryson Distinguished Professor of Genetics & Medicine
Editor-in-Chief; Genetics in Medicine
Department of Genetics
University of North Carolina at Chapel Hill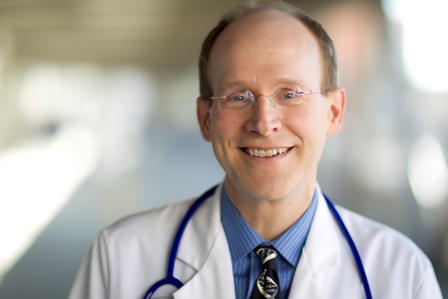 My major clinical interests lie within the field of cancer and adult genetics. Toward this end I direct the Clinical Cancer Genetics Services at the University of North Carolina. In the Cancer Genetic Clinic we evaluate and counsel patients who are perceived to be at high risk for cancer by virtue of their family history. This comprehensive clinic provides evaluation, counseling and risk assessment through pedigree analysis and genetic testing when appropriate.
The clinic has grown substantially since its inception 15 years ago. We now see, on average, approximately 30 patients per week in consultation. We counsel individuals with respect to their risk of cancer and appropriate medical interventions and management options. While breast/ovarian cancer comprises the bulk of our activity, we see numerous patients with elevated risk for a great variety of different malignancies.
Genetic testing is performed both in-house and sent to outside laboratories when appropriate.
I also direct the Bryson Center for Human Genetics. This center seeks to integrate basic science investigation with clinical care. Part of this effort is a campus-wide "Biospecimen Processing facility" which serves to collect DNA samples and clinical information from a broad array of investigators in order to gain maximal amounts of information from genetic studies, facilitate such studies, and protect subjects of research.
My major research interest is how to utilize powerful new DNA sequencing methods to diagnose genetic disorders ranging from cancer and cardiology conditions to developmental abnormalities and neurological disease. I am also involved in pharmacogenomic studies and the use of next-generation sequencing technologies to identify novel cancer-related genes. I have published about these topics in journals including The New England Journal of Medicine, Science, Nature, the Journal of the American Medical Association and others.
I am also interested in how individuals perceive and use genetic information, their attitudes towards genetic testing and how to incorporate genetic information into medical care.
Finally, I have long been active in the policy arena. I have served as an advisor to the Secretary of Health and Human Services as a member of The Secretary's Advisory Committee on Genetics, Health and Society (SACGHS), spoken to the US Presidential Commission on Bioethics and testified before the US Congress regarding the regulation of genetic tests. I have been very active in policy surrounding gene patents, heading up a Federal task force looking into their impact on patients.
I regularly serve as a consultant and educator to the international and US judiciary, teaching high-court judges about issues of science, medicine and genetics.
Awards and Honors
I am Editor-in-Chief of Genetics in Medicine, the official journal of the American College of Medical Genetics.
I served for 5 years on the advisory committee to the US Secretary of Health and Human Services regarding issues related to Genetics, Health and Society.
I am a senior scientific advisor to ASTAR, the Advanced Science and Technology Adjudication Resource. ASTAR is a US Congressionally mandated organization charged with educating the US judiciary about science and technology. Several thousand high court judges (at the federal level in the US and at the Supreme Court level internationally) have been educated through this effort in matters of genetics and biotechnology.
In 2004 I helped to organize a United Nations conference in Concepcion Chile that addressed trans-national discrepancies in the development and application of biotechnology.
I recently testified before the US Congress regarding direct-to-consumer genetic testing.
In July of 2008 I was profiled in The New York Times with a focus on my judicial education activities.
In 2010 I spoke to the US Presidential Commission on Bioethics regarding genetic testing.
Howard L. McLeod, PharmD
Medical Director
Personalized Medicine Institute
Division of Population Science
Moffitt Cancer Center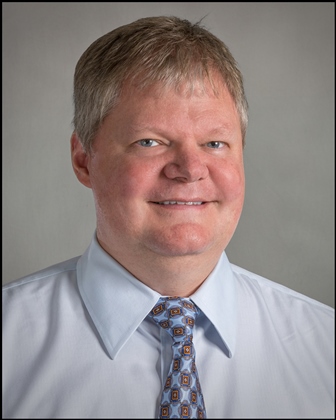 Dr. Howard McLeod is Medical Director of the DeBartolo Family Personalized Medicine Institute, moving to Moffitt Cancer Center in September, 2013. He is also a Senior Member of the Division of Population Sciences and Professor at the University of South Florida. Most recently he was the Fred Eshelman Distinguished Professor and Founding Director of the UNC Institute for Pharmacogenomics and Individualized Therapy, University of North Carolina, Chapel Hill. Dr. McLeod held appointments in the UNC Schools of Pharmacy and Medicine, the Carolina Center for Genome Sciences, and the Lineberger Comprehensive Cancer Center. Dr. McLeod received a BS Pharmacy from University of Washington and a PharmD from the Philadelphia College of Pharmacy and Science. He completed a clinical research fellowship at St Jude Children's Research Hospital and had postdoctoral training at the Beatson Cancer Center in Glasgow, Scotland. Dr. McLeod is chair of the NHGRI eMERGE network external scientific panel and a recent member of the FDA committee on Clinical Pharmacology and the NIH NHGRI Advisory Council. Since 2002, Dr. McLeod has been vice chair for Pharmacogenomics for the NCI clinical trials cooperative group CALGB/ALLIANCE, overseeing the largest oncology pharmacogenomics portfolio in the world. Dr. McLeod is also a 1000 talent scholar of China and a Professor at Central South University in Changsha, China. He directs the Pharmacogenetics for Every Nation Initiative, which aims to help developing countries use genetic information to improve National Drug Formulary decisions. Howard has published over 495 peer reviewed papers on pharmacogenomics, applied therapeutics, or clinical pharmacology and continues to work to integrate genetics principles into clinical practice to advance individualized medicine.
William Irvin, Jr., MD-Director
Medical Director, Medical Oncology
Bon Secours Virginia
Director of Clinical Research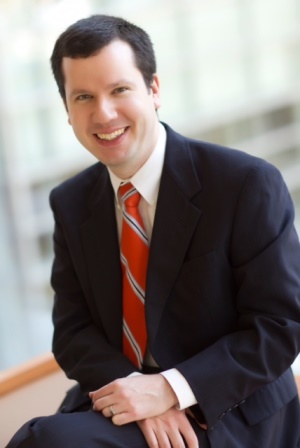 Dr. Irvin is the Medical Director of Medical Oncology Virginia and the Director of Clinical Research for the Bon Secours Cancer Institute. He joined Bon Secours Cancer Institute from faculty at the University of North Carolina (UNC) where he developed a specialty in breast cancer. At UNC, he led a nationally recognized clinical trial on pharmacogenetic dosing of tamoxifen. His research interests include overcoming endocrine resistance in breast cancer, triple negative breast cancer, and breast cancer in young women. He attended the University of Virginia for his undergraduate degree and received his medical degree from Virginia Commonwealth University School of Medicine. He completed his Internal Medicine residency from Virginia Commonwealth University. From there, Dr. Irvin completed a Hematology and Oncology fellowship at the University of North Carolina. Dr. Irvin is board certified by the American Board of Internal Medicine in Medical Oncology and Hematology. He serves on the Breast Committee and the Translational Breast Committee of the NRG, and on the governing and executive councils for the Southeast Clinical Oncology Research Consortium (SCOR). He is also honored to serve on the board of the central Virginia Susan G. Komen affiliate. Dr. Irvin is originally from Richmond and is thankful for the love and support of his wife and his 3 children.
Susan W. Schaffer, DO
Medical Oncology
Bon Secours St. Mary's Hospital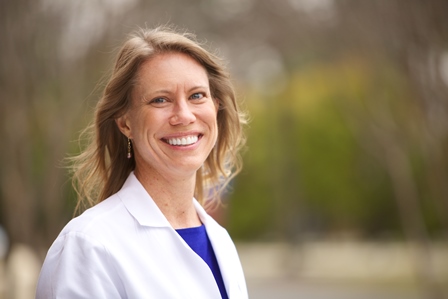 Dr. Schaffer attended the University of Richmond in Richmond, Virginia, for her undergraduate degree. She received her medical degree from the Philadelphia College of Osteopathic Medicine and completed her residency at the Medical Center of Delaware and oncology fellowship at the Medical College of Virginia. She was a consulting associate at Duke University Medical Center for five years and in private practice in Richmond for two years. Dr. Schaffer is board certified in internal medicine and medical oncology.
Christian Shields, MD
Radiologist
Commonwealth Radiology

Dr. Shields graduated from Virginia Commonwealth University as the first combined degree recipient with a Medical Doctor/Master of Health Administration. He completed an internship in Internal Medicine and trained for 2 years in Radiation Oncology at VCU. He then transferred to Wake Forest University in North Carolina where he completed a residency in Diagnostic Radiology and remained to complete a fellowship in Breast Imaging. He is Board certified by the American Board of Radiology. His special interests include breast imaging including mammography, breast ultrasound, breast MR and breast interventional procedures.
Bradley Prestidge, MD, MS
Regional Medical Director of Radiation Oncology
Bon Secours Hampton Roads
Oncology Specialists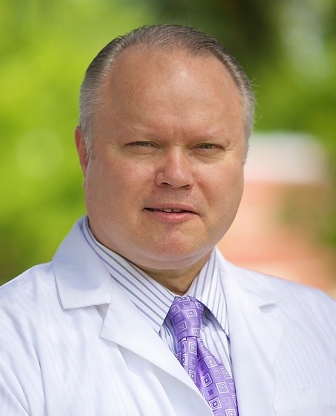 Bradley Prestidge, MD, MS serves as Regional Medical Director for Radiation Oncology. As a world-renowned radiation oncologist with more than 24 years of experience, he is known for his special expertise in brachytherapy in the treatment of breast, prostate, cervical and other cancers.
Prior to joining Bon Secours, Dr. Prestidge was Medical Director of the Department of Radiation Oncology at Memorial Hermann Southwest Hospital in Houston, Texas. He was also the Adjunct Professor at the University of Texas Health Science Center at San Antonio, Graduate Studies for Radiological Sciences.
Dr. Prestidge earned his medical degree from Uniformed Services University of the Health Sciences in Bethesda, Md. and served an internship in internal medicine at David Grant USAF Medical Center at Travis Air Force Base in Fairfield, California. He served as an active duty Air Force physician and consultant to the Surgeon General for 12 years. In addition, he completed a residency in radiation oncology at Stanford University Hospital in Stanford, California.
Dr. Prestidge is a member of many professional organizations, including serving as the recent President and Chairman of the American Brachytherapy Society and a member of American College of Radiation Oncology and American Society of Clinical Oncology. Additionally, he is the Vice Chair of the American Society for Therapeutic Radiology and Oncology Nuclear Regulatory Commission Committee, is an NCI Investigator and Principal Investigator at the RTOG and member of the RTOG GU steering committee.
Eliseo A. Bautista, MD, FACS
Bariatric Surgeon
Bon Secours St. Mary's General Surgery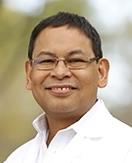 Dr. Bautista is a graduate of the University of California, Riverside and Loma Linda University School of Medicine. He completed a surgical internship at the Naval Medical Center in Oakland and the University of California, Davis, followed by a five-year general surgery residency at the Regional Naval Medical Center in Portsmouth, Virginia.
Prior to joining Commonwealth Surgeons in 2003, he served as the ship's surgeon on the USS Dwight D. Eisenhower. He also served as the assistant department head for general surgery and chairman of the cancer committee at the Naval Hospital in Jacksonville, Florida, and as a Lieutenant Commander with the U.S. Central Command Surgical Augmentation team in Bahrain.
Dr. Bautista is board certified in general surgery and a Fellow of the American College of Surgeons. His special interests include general surgery, laparoscopic gastric bypass surgery, adjustable laparoscopic banding (lap-band) surgery and breast surgery.
Accreditation and Designation Statement
This activity has been planned and implemented in accordance with the Essential Areas and Policies of the Accreditation Council for Continuing Medical Education (ACCME) through the joint providership of the University of Virginia School of Medicine and Bon Secours Cancer Institute. The University of Virginia School of Medicine is accredited by the ACCME to provide continuing medical education for physicians.
The University of Virginia School of Medicine designates this live activity for a maximum of 5 AMA PRA Category 1 Credit(s)™. Physicians should claim only the credit commensurate with the extent of their participation in the activity.
The University of Virginia School of Medicine awards hours of participation (equivalent to AMA PRA Category 1 Credit(s)™) to each non-physician participant who successfully completes this educational activity. Bon Secours Cancer Institute maintains a permanent record of participants who have been awarded CEUs.
Disclosure of Faculty Financial Affiliations
The University of Virginia School of Medicine, as an ACCME accredited provider, endorses and strives to comply with the Accreditation Council for Continuing Medical Education (ACCME) Standards of Commercial Support, Commonwealth of Virginia statutes, University of Virginia policies and procedures, and associated federal and private regulations and guidelines on the need for disclosure and monitoring of proprietary and financial interests that may affect the scientific integrity and balance of content delivered in continuing medical education activities under our auspices.
The University of Virginia School of Medicine requires that all CME activities accredited through this institution be developed independently and be scientifically rigorous, balanced and objective in the presentation/discussion of its content, theories and practices.
All faculty presenters participating in an accredited CME activity are expected to disclose relevant financial relationships with commercial entities occurring within the past 12 months (such as grants or research support, employee, consultant, stock holder, member of speakers bureau, etc.).
The University of Virginia School of Medicine will employ appropriate mechanisms to resolve potential conflicts of interest to maintain the standards of fair and balanced education to the participant. Questions about specific strategies can be directed to the Office of Continuing Medical Education, University of Virginia School of Medicine, Charlottesville, Virginia.
DISCLOSURE OF DISCUSSION OF NON FDA-APPROVED USES FOR PHARMACEUTICAL PRODUCTS AND/OR MEDICAL DEVICES
The University of Virginia School of Medicine requires that all faculty presenters identify and disclose any off-label uses for pharmaceutical and medical device products. It is recommended that each physician fully review all the available data on new products or procedures prior to clinical use.
The following faculty and staff have reported an affiliation to disclose:
Eliseo A. Bautista, MD, FACS has disclosed relevant financial relationship as a
surgeon proctor with Intuitive Surgical Inc.. He is a consultant with Covidien.
Howard McLeod, PharmD, has disclosed stock/ownership with Cancer Genetics Inc.
James V. Pellicane, MD, has disclosed Speakers Bureau, Faculty, Peer Reviewer for Agendia, Focal Therapeutics and Dune Medical.
Christian Shield, MD, has disclosed relevant financial relationship of real estate with Patient First Corporation.
The following faculty has disclosed no financial relationship or interest with any propriety entity producing healthcare goods or services:
Marylou S. Anton, MSN, RN, OCN* 
James P. Evans, MD, PhD
Judy H. Heilman, MBA*
William Irvin, Jr., MD
Elizabeth M. Kelley*
Catherine Lantz, MS, RN, AOCNS*
Geralyn Lucas
Lauralee McFarland*
George Parker, MD*
Bradley Prestidge, MD, MS
Susan W. Schaffer, DO
Leigh T. Sewell*
*denotes Planning Committee
Credits will need to be claimed by October 30, 2016.
After this date, no credits will be available.