Description
Please check in at Haines 135 on arrival. Thank you! Note: If we reach capacity in Haines 220, a simulcast of the program will be provided in Haines 135 & 153!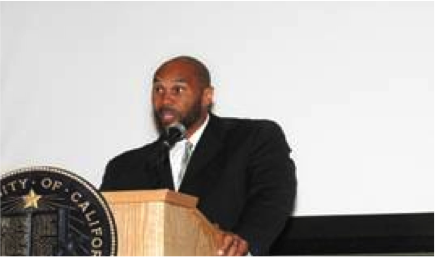 The Black Convocation is an annual event which welcomes new and returning students to the UCLA campus and makes them aware of the different organizations, departments, and resources available to serve them. In keeping with this year's theme--"A1DAY1"--the event will be an evening full of Bruin pride, providing encouragement, anecdotes about the past, and a glimpse of the future from UCLA faculty, staff, and alumni dedicated to supporting all students.
The 2016 Black Convocation, "A1DAY1" will be held in Haines Hall. A Reception will begin at 5:00 pm in Haines 153 & Haines North Patio, with the Convocation Program immediately following from 6:15 pm to 7:30 pm, in Haines 220.
The Black Convocation is co-sponsored by the Ralph J. Bunche Center for African American Studies; the Department of African American Studies; the Black Alumni Association, the Academic Advancement Program; the Institute of American Cultures (IAC); IAC Development; the Division of Student Affairs; the UCLA Office of Residential Life, UCLA Equity, Diversity and Inclusion, Black Graduate Students Association, and the Afrikan Student Union.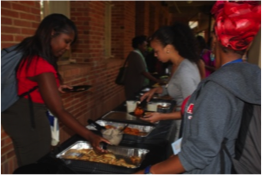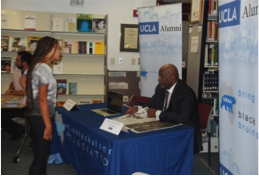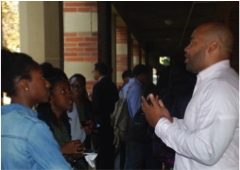 The Black Convocation and Reception are free and open to the public.
Parking ($8) is available (after 4:30pm) at the Pay Stations in Structure 2 (south entrance, levels 1 & 2) or Structure 3 (north entrance, levels 1-3). Enter the UCLA campus at Hilgard and Westholme avenues.
Map for Haines Hall & Parking: http://maps.ucla.edu/campus/
UCLA is smoke-free and tobacco-free. The use of cigarettes, cigars, chewing tobacco and all other tobacco products, as well as electronic cigarettes, will be prohibited on UCLA's campus and at sites owned or fully leased by the university. For more information, please visit: https://ccle.ucla.edu/course/view/UCLA_tobacco_free_task_force.
Organizer of 2016 Black Convocation at UCLA
The Ralph J. Bunche Center
for African American Studies at UCLA, founded in 1969, is a multidisciplinary think tank that supports action oriented research and progamming aimed at improving the conditions of Black Life here and abroad.
Additional Information
For Video:
http://www.youtube.com/user/uclabunchecenter