2016專家論壇之打房稅影響 BC 15% Property Tax on Foreign Buyers

Saturday, September 24, 2016 from 6:30 PM to 8:30 PM (PDT)
Event Details
自從打房稅實施之後,你自己的房子市價到底有沒有變化?你知道房屋市場交易量的變化嗎?你想知道銀行對於房屋貸款的要求條件嗎? 9/24星期六為您邀請了律師、會計師、代書、貸款經理、地產經紀以及SFU教授/政論家。從省政府的觀點,一同來看打房稅的政策,這些寶貴的訊息,相信一定對您有實質的幫助!
有購票問題請電 604-771-8585
This event is held in Mandarin. It gathers realtor, lawyer, accountant, banking industry personnel and SFU faculty / commentator to analyze the impact of the new 15% foreign buyer tax in BC.
列治文市中心 活動中心 5900 Minoru Boulevard
一樓 MP1 大活動室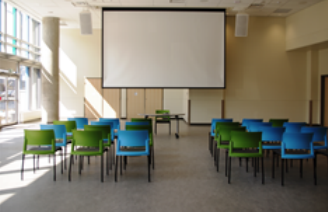 When & Where

City Centre Community Centre
105 - 5900 Minoru Boulevard
Richmond, BC V6X 0L9
Canada

Saturday, September 24, 2016 from 6:30 PM to 8:30 PM (PDT)
Add to my calendar
Organizer
卑詩省臺灣商會(TCCBC)的宗旨是為了加強卑詩省臺灣企業界的力度和經驗,搭建主流企業團體之間的橋梁,並有助於加強臺加經商的位置。 TCCBC將通過促進商業信息和合作交流,簡化全球商品與服務的需求和供應,並促進臺灣商界的聲譽實現這一目標。
卑詩省臺灣商會的主要活動包括每月的商務論壇,良師益友活動,聖誕晚會,新春團拜,與每年的臺商之夜大會種種活動來帶動會員相互交流。
The mission of TCCBC is to consolidate the strength and experience of the Taiwanese business community in British Columbia, to bridge the gap between mainstream business groups, and to help enhance the position of Taiwanese-Canadian businesses. TCCBC will achieve this by promoting the exchange of business information and cooperation, facilitating global demand and supply of goods and services, and fostering the reputation of the Taiwanese business community.
The major activities of TCCBC include monthly business forums, happy hour gatherings, the mentorship program, networking events, and the annual gala banquet.