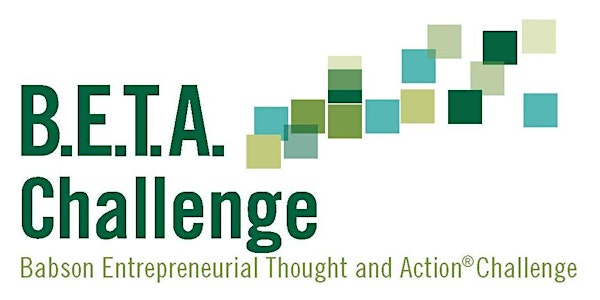 2016 Babson Venture Expo (B.E.T.A. Challenge Semifinals)
Location
Olin Hall Ground Floor (Markey Commons)
Babson College
231 Forest Street
Babson Park, MA 02457
Description
See you at 4:30pm on Wednesday, April 6 at the Venture Expo! Walk-ins are welcome.
Semifinalists of the B.E.T.A. (Babson Entrepreneurial Thought and Action®) Challenge will present their progress to date. Join us for one of Babson's most action-packed events!

The Blank Center's B.E.T.A. Challenge recognizes major milestones Babson businesses have achieved by taking action. Winners of the graduate, undergraduate and alumni B.E.T.A. Challenge will each win a grand prize of $20,000 in cash and "services in kind" donations from corporate sponsors respectively. In addition, $2,500 will be awarded to the two other finalist ventures in each of the three competitions.
The 2016 B.E.T.A. Challenge finals will be on Wednesday, April 13. To register to attend the final presentations, please visit http://2016babsonbeta.eventbrite.com

Tweeting? Follow us on Twitter here, hashtag for the event is #babsonbeta