2016 Austin Area Beekeeping Seminar
When and where
Location
J.J. Pickle Research Campus 10100 Burnet Road, Austin, TX 78758 Austin, TX 78739
Description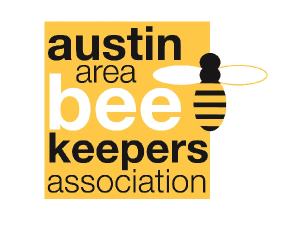 This is a day-long seminar offering 4 different educational presentations running concurrently throughout the day. There will be a full-day track of beginning classes for people with little or no experience keeping bees who want a solid foundation of beekeeping essentials. There will also be 15 hour-long classes for intermediate and advanced beekeepers to choose from. Those non-beginner classes will include:
General Management with Mark Dykes and Mary Reed
Effective Varroa Management through IPM with Lance Wilson
Building your Apiary Numbers with Mark Hedley
Swarm Capture Techniques with Brandon Fehrenkamp
Raising Queens with Liz Walsh
Nutrition Management with Lance Wilson
Beneficial Bee Flowers with Becky Bender
The Latest in the Texas Bee Lab Research with Dr. Juliana Rangel
Colony Supersedure and Management with Dr. Juliana Rangel
Beekeeping in South Africa with Mark Dykes
Top Bar Hive Management by Dean Cook
Africanized Bees and Management with Lance Wilson
All proceeds for this event will be used to promote sustainable beekeeping practices and provide support to our much appreciated Texas A&M Honey Bee Lab.
Registration starts at 8:00am with the first class starting at 9:00am.
FAQs
What can/can't I bring to the event?
We highly encourage all attendees to bring a bag lunch. There are also multiple lunch options within a one mile radius from the venue.
Do I have to bring my printed ticket to the event?
While we will have a list of attendees, check-in will go more quickly if you bring your printed ticket with you.
What are my parking options?
Parking is available at the JJ Pickle Research Center.