2016 Annual Meeting of Members | The Changing Landscape: How Diversity and Inclusion Engender Nonprofit Excellence

Tuesday, March 29, 2016 from 4:00 PM to 6:00 PM (EDT)
Event Details
Diversity and culturally competent organizational practices is one of the Eight Key Areas of Nonprofit Management Excellence that guide NPCC's signature program – the Nonprofit Excellence Awards. Through this program, we have found that many nonprofits in the New York City area are struggling to understand and implement diversity and inclusion as core management strategies.
This year we are excited to include distinguished professionals for a panel discussion on understanding and implementing diversity and inclusion as core management strategies.
Annual Meeting of Members Agenda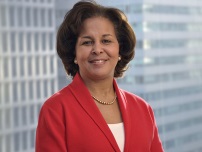 Welcome, Patricia David, Head of Diversity, JPMorgan Chase & Co.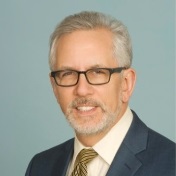 Board Report, Ian Benjamin, NPCC Board Chair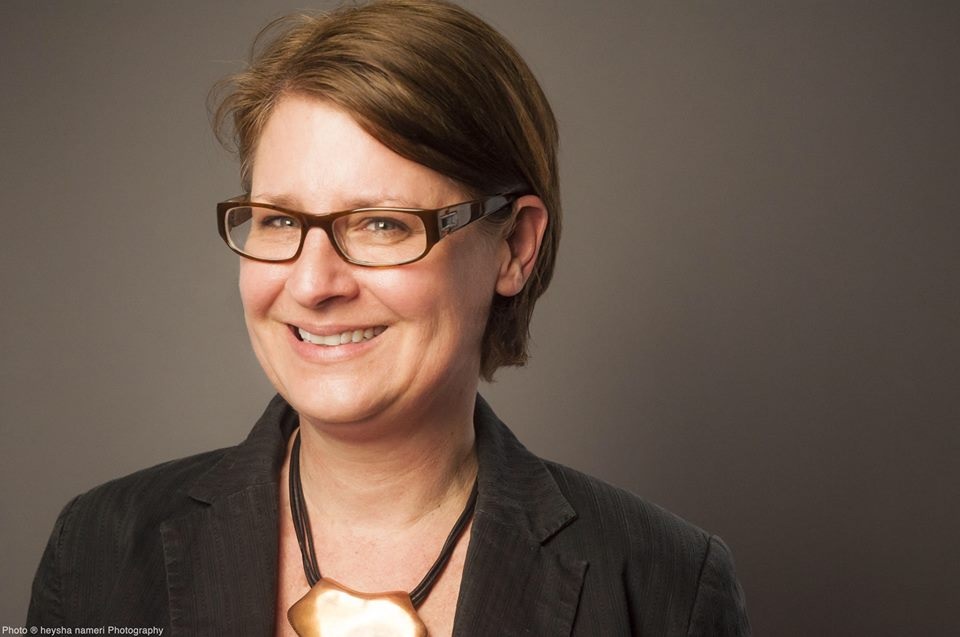 President's Report, Sharon Stapel, NPCC President
Panel Discussion:

The Changing Landscape: How Diversity and Inclusion Engender Nonprofit Excellence
This moderated panel discussion will address this issue and kick off a sector-wide conversation on how we can all do better in understanding and implementing diversity and inclusion as core management strategies.
Ana Oliveira (Panel Moderator)

President & CEO

New York Women's Foundation  

Janessa Cox

Head of Diversity and Inclusion 

AB                                  

Tanya Odom

Global Diversity and Inclusion 

and Education Consultant 

Clarence Patton

Founder, Developer and Director

Pipeline Project
Ana Oliveira is President and CEO of The New York Women's Foundation, the largest women's fund in the country. Since 2006, Ana has led the increase of The Foundation's grantmaking from $1.7M to $6M today. Focusing on economic security, safety and health, in 29 years, The Foundation has distributed over $50 million to 371 organizations, impacting over 6 million women and girls in poverty across NYC. The New York Women's Foundation has also cultivated critical partnerships influencing policy changes in equal pay and financial investments focusing on areas of social and economic inequity for women and families.
Ana is also leading critical cross-sectoral partnerships to advance women's issues as a proud co-chair of The New York City Council Speaker's Young Women's Initiative and a Commissioner of Human Rights for the NYC Commission on Human Rights. Ana also serves on the boards of Philanthropy New York and the advisory boards of the Museum of the City of New York and the Independent Budget Office, in the latter as designee to Comptroller Stringer.
Prior to joining The New York Women's Foundation, as Executive Director of the Gay Men's Health Crisis, Ana stewarded an organizational turn-around that launched GHMC as a leader in its field. Throughout her career, Ana has been a leader on issues of substance abuse, HIV/AIDS, and incarceration. She has a proven commitment and successful track record in improving the lives of those in greatest need.
Ana attained her M.A. in Medical Anthropology and a PhD. (hon) from the New School for Social Research. She was born in Sao Paulo, Brazil, and resides in Manhattan.

Janessa Cox is the head of diversity & inclusion at AB. In this role she partners with senior leadership and human capital to lead AB's global D&I strategy, and provides thought leadership on advancing efforts that align with business priorities. Prior to joining AB, Janessa spent 11 years at Deutsche Bank where she most recently served as diversity & inclusion manager for the Americas region responsible for integrating diversity practices within the corporate banking & securities and global transaction banking businesses globally. Janessa holds a Bachelor of Business Administration in human resource management from Pace University. Janessa is a mentor with the Step Up Women's Network and the Young Women's Leadership Network. She is also a member of the Society for Human Resource Management (SHRM).
Tanya M. Odom, Ed.M. is a global consultant, leadership coach, facilitator, teacher, writer, and thought leader focusing on areas of inclusive leadership, diversity and inclusion, civil rights, and wellbeing/mindfulness. Tanya's unique portfolio career has allowed her to work in the education, private sector/corporate, not-for-profit/NGO, law enforcement, and university/college arenas.
She is the co-author of "Evaluation in the Field of Education for Democracy, Human Rights and Tolerance." Tanya is a contributor to the Huffington Post, where she has written posts about diversity, leadership, self-compassion, and mindfulness. Tanya's work and commentary has also appeared on cnn.com, Insight into Diversity, and Diversity Woman Magazine. Tanya was named by Diversity Best Practices as "A Diversity Thought Leader to Follow on Twitter."

Ms. Odom has a particular passion for the work of gender equality and women and girls' advancement. As a mindfulness practitioner, Tanya weaves in mindfulness research and practice in her work with individuals and groups and connects it to leadership, teams, and the mitigating of unconscious bias.

Clarence Patton is the Founder and Director of the pipelineproject, a leadership development and advancement effort with the goal of producing programs and engaging in activities that together will represent a long-term effort to increase the number of LGBT People of Color working in and leading progressive non-profit organizations, with a focus on the nation's LGBT rights, service and advocacy sector. Additionally, he is the Principal of pipelineconsulting, which provides organizational and leadership development for institutions, using an organizational systems-based frame, and a filter of diversity and inclusion. A skilled Professional Coach and Advisor trained in Interpersonal Leadership Styles, he advises individual professionals on career planning, problem-solving, strategic thinking and forward planning, and groups with Board, Executive and staff management, relationship-building, and strategy.
Before founding pipelineconsulting and the pipelineproject, he was both Executive Director of the New York City Gay & Lesbian Anti-Violence Project (the Anti-Violence Project) and Acting Executive Director of the National Coalition of Anti-Violence Programs (NCAVP). Prior to leading the organization, he created the Department of Community Organizing and Public Advocacy at the Anti-Violence Project, and was the Department's first Director. While in that position, he founded the first-ever statewide LGBTQ Domestic Violence Network in New York providing resources for LGBT DV services around the state. He had earlier served as the Anti-Violence Project's Development Director.
As part of his work with both the pipelineproject and pipelineconsulting, Clarence is in the unique position to provide coaching and strategic thought support to LGBT Movement leaders at emerging, management and leadership levels. Clarence resides in Brooklyn, New York.

---
Please be advised that, if you register for this workshop, unless we hear from you otherwise, we will include you as part of our regular contact list. By enrolling in this workshop, you hereby: (1) give consent for NPCC or any third parties to use your photograph or image in its print, online and video publications; (2) release NPCC, its employees and any outside third parties from all liabilities or claims that you might assert in connection with the above-described uses; and (3) waive any right to inspect, approve or receive compensation for any materials or communications, including photographs, videotapes, website images or written materials, incorporating photos/images of you.
When & Where

JP Morgan Chase
4 Metrotech Center
Brooklyn , NY 11201


Tuesday, March 29, 2016 from 4:00 PM to 6:00 PM (EDT)
Add to my calendar
Organizer
The Nonprofit Coordinating Committee of New York, Inc., (NPCC) is the voice and information source for New York nonprofits. NPCC is an umbrella organization representing and serving some 1,500 member nonprofit 501(c)(3) organizations throughout New York City, Long Island and Westchester. Please visit our website (www.npccny.org) for more information.