Sales Have Ended
Registrations are closed
Ticket registration for this event has ended. Please register onsite.
Sales Have Ended
Registrations are closed
Ticket registration for this event has ended. Please register onsite.
Description
Thursday Home Office and Salt Palace Breakout Schedule
(Click to enlarge schedule image)
We are very excited that you've chosen to join us for the Defining Moments Convention! We have put a good deal of time and effort into developing meaningful sessions for you to enjoy. Our goal is for you to leave the Convention with a better understanding of how to be successful and the tools to help you get there. As such, the sessions are designed for the enjoyment of all attendees. This is truly going to be an event full of Defining Moments!!!
As these two locations will be hosting breakouts simultaneously, be sure you are signing up for the correct date and time of the breakout you wish to be a part of. We highly suggest reviewing the two-day schedule prior to registering to ensure you're registering for the breakouts you want.
Home Office Breakout Descriptions
The events below will be hosted at the SendOutCards home office.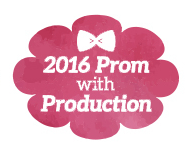 2016 Prom With Production! This year, the Research and Development Team is eager to hear directly from you! They've got some big ideas, now they want to know what you think. Come to the 2016 Production Prom, listen to music, eat some snacks, and share your ideas with the Production Research and Development Team. Did we mention this is Prom? Nostalgic photos included! Come see what it takes to make the magic happen. In addition, you'll get your own take away Personalized Defining Moment Card with some additional information that will help you understand why SendOutCards stands out as the best in its class.
---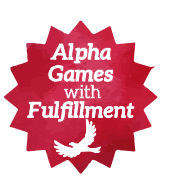 The Alpha Games With Fulfillment! Do you think you have what it takes to beat the best? Are you ready to go head to head with the Fulfillment team in the 1st Annual Alpha Games? Come and join a fun filled, game fuelled and adrenaline pumping breakout session to learn the skills it takes to be a member of this elite team! Bring your game face, your racing shoes and get ready to see behind the scenes of SendOutCards while competing for some major prizes!
---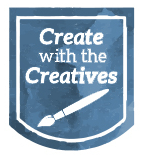 Create With The Creative Team! Have you heard of paint night with a twist? Well this is marketing with a mix! Time to put your creative skills to the test and get your hands a little dirty as you create masterpieces with the Marketing team! Time to put your creative caps on and prepare to paint your own SOC card front… you heard that right, paint your own card front. All card fronts will be displayed throughout convention and digitally sent to you for your own personal use. Plus we will be selecting special winners to have their very own card front to be a part of our SOC Card Catalog… whoa!
---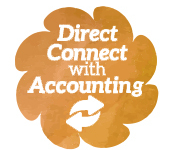 Direct Connect with Accounting! Come meet and greet as well as connect with the Accounting team! Not only will they dive deep into what their daily functions consist of, both internally, as well as for distributors, you'll experience how they execute commissions at lightening speed to you and your down-line!
---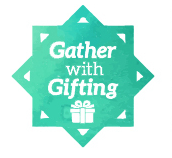 Gather with Gifting! Come and learn how the gifting department operates, start to finish! Beginning with how they solicit ideas for potential gifts and source desired items from vendors, to writing descriptions; taking photographs and making it all live online! Participate in one of the hands-on activities like "Guess the Gift" or a delectable blindfold taste-testing competition, which is sure to be entertaining, plus you'll have the chance to cast your vote for what you would like to see as the next new gift!
---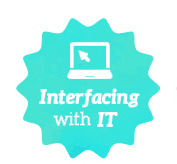 Interfacing with ITS! Come mingle with ever-exciting members of the ITS team and learn about the development processes and methodology. You will have a chance to ask questions about how the team innovates, enhances and improves the tools you use to build your business. And the best part is, you will have the chance to be part of ITS the process!
---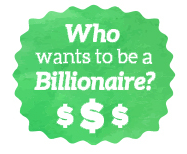 Who Wants To Be A Billionaire? Think you know what it takes to build a SOC business? Time to put your skills to the test… that is, if you're up for the challenge! Join Jimmy Dick, Walter McFashion and the SOC Support Team for a round of the entertaining game show classic, "Family Feud". Which one of you will walk away a winner? Survey Says…
---

With SendOutCards, we are armed with the most amazing tool on the planet, but we still have to be the "operators" of that tool, and learn to find ways to go the extra mile and make people feel appreciated, surprised, uplifted, and supported. Join Jules Prices for fun interactive exercises, and explore ways to stretch your listening skills and creativity. Plus big prizes are in store for you so get ready to showcase your skills!
---
Salt Palace Breakout Descriptions
The events below will be hosted in Hall E at the Salt Palace Convention Center.
Understanding the Compensation Plan and How to Get Promoted
Speakers: Steve Schulz & Vanessa Hunter
SM, EXEC, SE,… is this alphabet soup? If you've always wanted to REALLY understand the SendOutCards compensation plan – this breakout is for you. You will be able to master of simplicity of SendOutCards and maximize the compensation plan to increase your income. We will break it down in an easy to understand format for even the most novice attendee. We will also discuss developing and implementing your action plan for future success!
---
Hosting Weekly Business Presentations and Business Presentation Etiquette
Speakers: Melissa Barlock and Willie Diefenbach-Jones
Do you find the thought of hosting a home meeting or business presentation intimidating? Do you wonder why others have success inviting to events and you don't? Do you want to know the nuts and bolts of hosting meetings and business presentations with confidence? If so, this breakout session is for you!
---
Women in Business Panel
Host: Vanessa Hunter
Panel: Jodi Bateman, Judy O'Higgins, Jennie Potter, Geri Whaley, Joy Klohonatz,, Ellen Marrs, Lori Smith and Christine Handy
Do you seek balance in your life? Do you feel like you are constantly making compromises and sacrifices? Are you unsure of where all of your time goes? Join Vanessa Hunter as she guides the panel through a lively discussion about the issues women face in juggling career and home life. You will leave this session with a concrete tips and greater understanding of how to fit everything in and still meet your goals!
---
Social Media Do's and Don'ts
Speakers: Casey Eberhart and Dave Smith
Politics, Religion, Sports…. These are just a few of the taboo topics of Social Media. If you would like to improve your Social Media skills and learn how to attract more people to your business through the various Social Media Channels, this breakout is your ticket to becoming a Social Media Whiz as you walk away with practical and useful information!
---