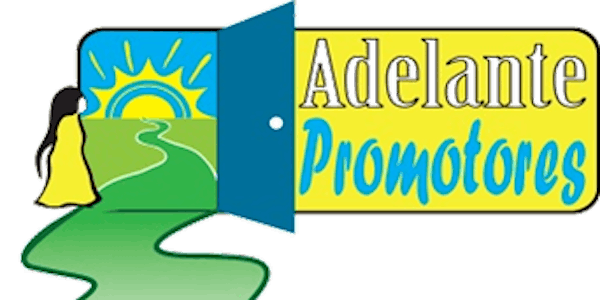 2016 Adelante Promotores Conference
When and where
Location
Jacobs Center for Neighborhood Innovation 404 Euclid Ave, San Diego, CA 92114 San Diego, CA 92114
Description
2016 Adelante Promotores Conference
¡La Lucha Sigue... Adelante Promotores!
On behalf of the San Diego County Promotores Coalition (SDCPC), and as part of Binational Health Week/US-Mexico Border Health Month, we invite you to join us for the 2016 Adelante Promotores Conference from 8:00am to 4:30pm on Thursday, September 29, 2016 at the Jacobs Center for Neighborhood Innovation, 404 Euclid Ave, San Diego, CA 92114.
**Please note: The plenary sessions may be in Spanish, however translation will be available for those who indicate it on their registration**
Please join us for the 2016 Adelante Promotores Conference: "¡La Lucha Sigue… Adelante Promotores!" (The Struggle Continues… Move Forward Promotores!) This one-day conference is tailored for, but not limited to, Promotores de Salud/Community Health Workers.
Keynote Speaker:
America Bracho
President & CEO, Latino Health Access
The annual Adelante Conference is a celebration of the commitment, heart and work of the Promotor(a) and aims to increase the professional and interpersonal capabilities of Promotores by teaching various professional and personal skills as well as increasing their knowledge on various health related topics affecting our communities.
During the Professional and Personal Development workshops, attendees participate in one workshop with a focus on professional skills and another with a focus on personal skills. Space is limited so please register early and select workshops accordingly.
For more information, please contact the San Diego County Promotores Coalition at sdcpromotores@gmail.com or at (619) 427-2119 or visit: sdcpromotores.org
(Tentative) Agenda
8:00-8:30am - Registration and Breakfast
8:30–9:30am - Morning Plenary Session
Keynote Speaker – America Bracho, Latino Health Access
9:30-9:40am - Break
9:40-11:10am - Workshop Session 1: Professional Development
Spanish Workshops
1A. Effective Communication 101 for Promotores/CHWs – Brendaly Rodriguez, University of
Florida, Miami

1B. Irrefutable Laws of Leadership – Daniel Ballon, IMPACT San Diego

1C. Motivational Interviewing: Motivating Clients to Change Behavior -
Lorene Alba & Mariana Ponte-Cordova, Environmental Health Investigations Branch
1D. The Heart of Networking – Jennifer Bustamante, Motivational Speaker
English Workshop
1E. Increasing Promotores/CHW Research and Evaluation Skills – Araceli
Lopez-Arenas and Camille Nebeker, UC San Diego
11:10-11:20 am - Break
11:25-11:55am - Conversation Table: Health Related Topics (Round 1)
12:00-12:30pm - Conversation Table: Health Related Topics (Round 2)
12:30-1:30pm - Lunch and Networking
1:30-3:00pm - Workshop Session 2: Personal Development
Spanish Workshops
2A. Developing a Self-Care Plan – Laura Andrews, Mental Health America
2B. In Search of My Identity – Facilitated by Vivian Neto, Amigas Punto Com
2C. Techniques for Effective Communication– Blanca Aguayo, Southern
Caregiver Resource Center
2D. The Inner Peace of the Promotor de Corazon – Facilitated by Antolin
Rodriguez, Independent Promotor
English Workshop
2E. Ready, Set, Flow – Joe Buselt, Bullet Proof Heart
3:00-3:10pm - Break
3:10-4:00pm - Afternoon Plenary Session
4:00–4:30pm – Raffles, evaluations, closing remarks
4:30-6:30pm – Evening Networking Event (optional)
For more information on workshops, please visit www.sdcpromotores.org/conferences
Thank you to our sponors and partners: