Description
"It's NOT Whatever: Dangerous Teacher Development towards Innovating and Recreating You"
It's whatever. People say this when they feel they are powerless and must accept a situation. Assata Shakur, however, asserted the more we get used to our oppression, the more we think of it as the normal state of things. Such a phenomena is created by both structural and cultural conditions, as well as one's personal relationship to change and sense making. If this problem can be located at these intersections, so can potential solutions. "It's NOT Whatever," allows us to re-imagine a "dangerous" (Ladson Billings, 1999) kind of teacher development that authentically cultivates humanizing, critically conscious, intellectually engaged, and reflective practitioners.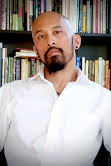 Keynote: Dr G Reyes
Coming from East Oakland, California, Dr. G Reyes is currently a Scholar at Stanford University where he primarily focuses on research and professional development with teachers, school leaders, and districts associated with language practices, program/school design, communities of practice, and performance assessments. As a professional in the field of Education, he has had a variety of experiences in K-12 schooling, Youth Development, teacher development, and teacher preparation. He has been blessed to work with committed and passionate professionals, youth, and families as a university lecturer in teacher education; as a high school principal at a small school in East Oakland; an elementary, middle, and high school teacher; an Executive Director and Program Director of a Youth Development community-based organization that focused on intersecting arts and social justice; a teacher/school leader developer/coach; and a cultural worker/youth development program leader developer/coach.