2015 Wyoming Farmers Marketing Association Annual Conference
Event Information
Location
Best Western Ramkota Hotel
800 North Poplar Street
Casper, WY 82601
Description
Welcome to 2015!
The Wyoming Farmers Marketing Association have partnered with University of Wyoming Extension, Wyoming Department of Agriculture Specialty Crops and University of Nebraska Extension to bring you a 2-day GAP (Good Agricultural Practice) workshop.
The GAP workshop will precede the Wyoming Farmers Marketing Association Annual Conference and Business meeting.
Cost for the GAP workshop is $25 prior to April 6th. After April 6th, price goes to $30.
Lunch will be on your own, but morning snacks will be provided.
The WFMA conference will take place on Saturday, April 11th. The morning will host a keynote speaker followed by two sessions of one hour topics. Participants will be able to choose which workshop they would like to go to.
Lunch will be provided and the Annual Business Meeting will be conducted during the meal. Several board members' terms are expiring and we are looking for new nominees. The three members whose terms are ending, have also agreed to stay on the nominee list and serve another three years if selected.
The afternoon will provide participants the option to attend one of three, 3-hour sessions.
The DRAFT agenda is posted below. Once speakers and topics are verified, we will update the agenda. However, registration is now open!
Additional information for the GAP training is also posted below.
If you have any questions, please feel free to contact us!
We are looking forward to seeing you in April at the Best Western Ramkota in Casper!
Room block is $83/night. Room rate ends March 25th.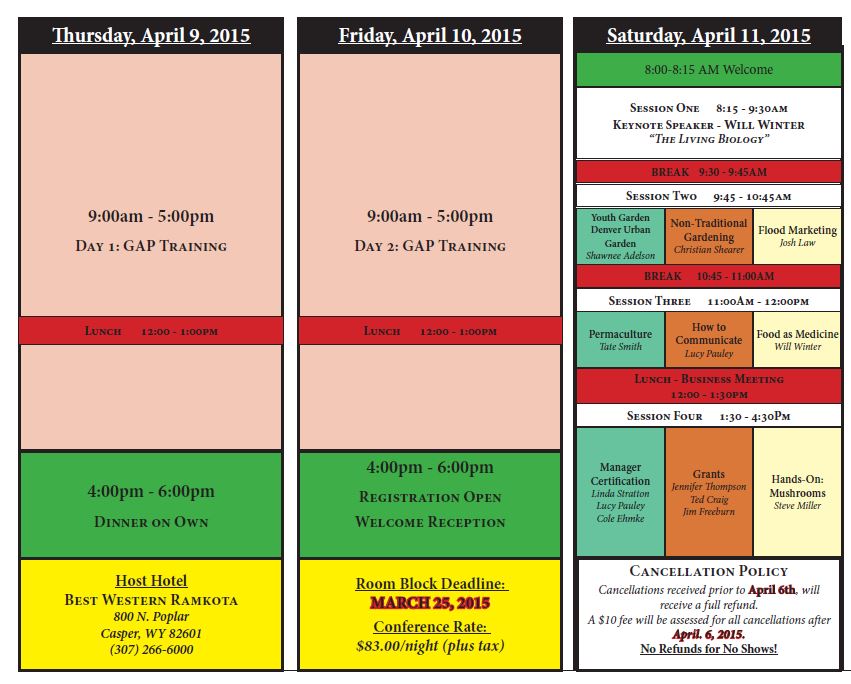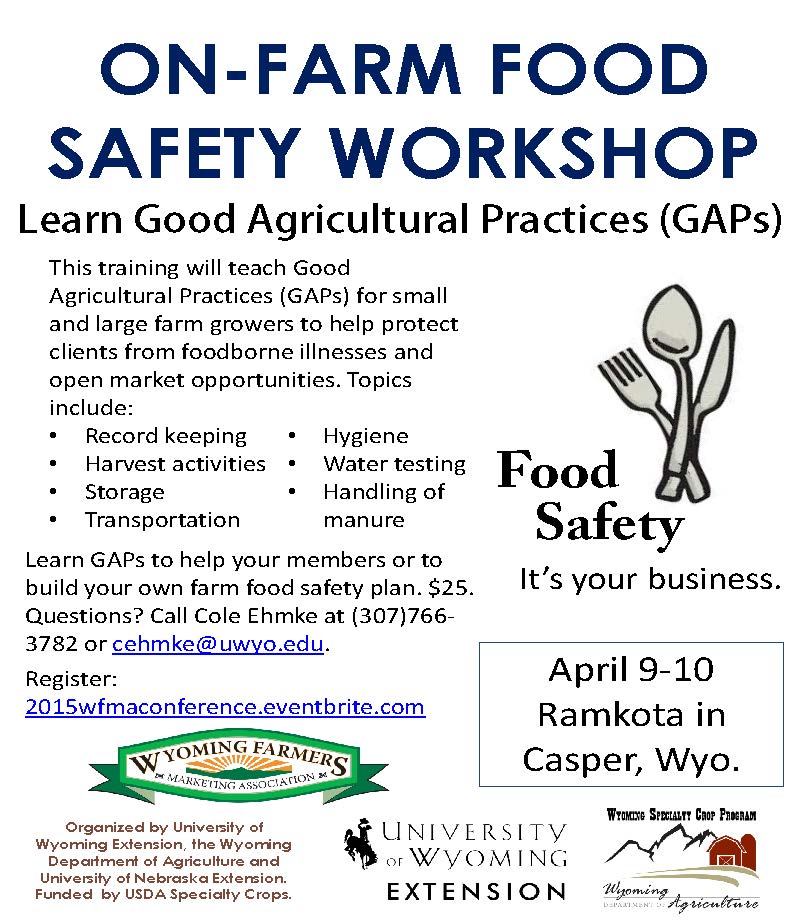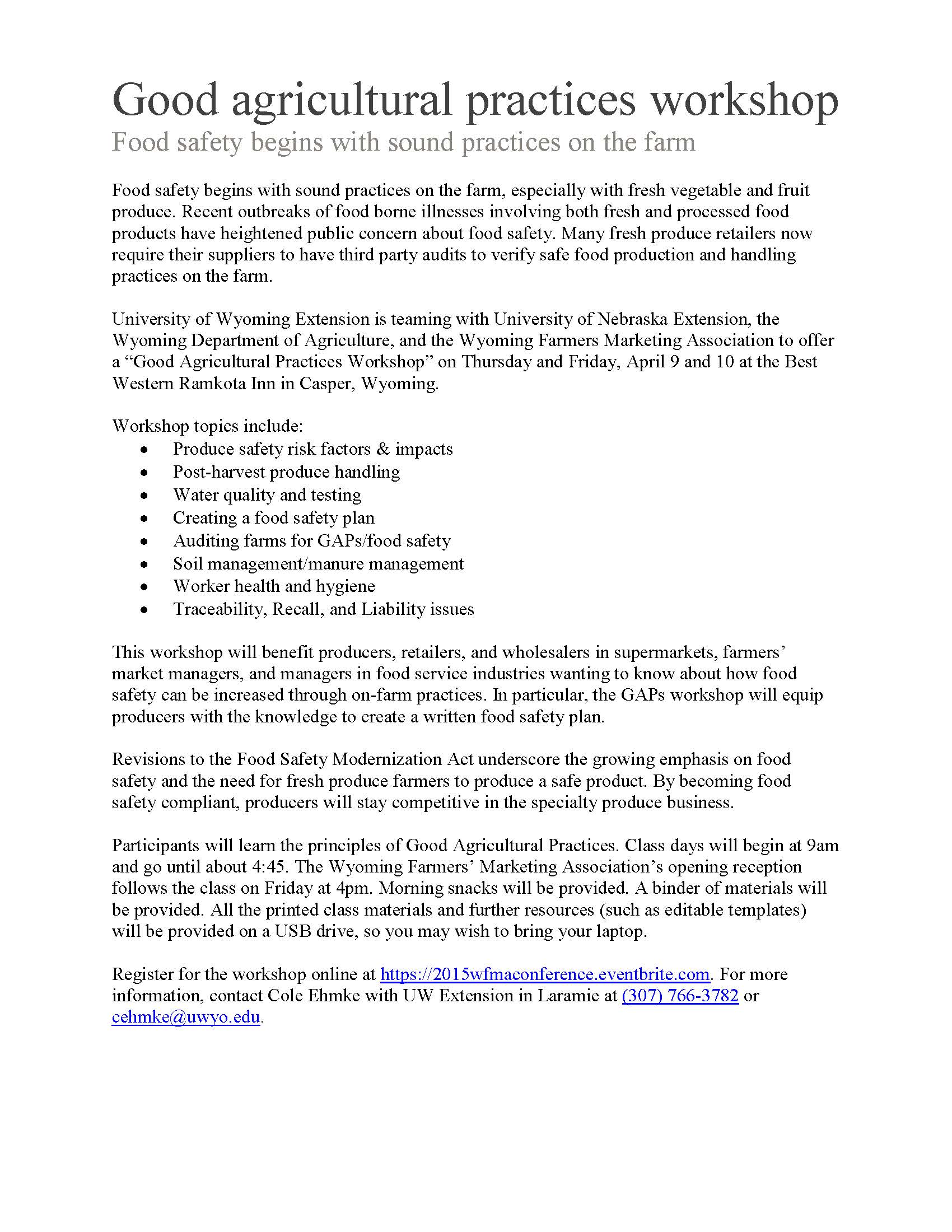 Date and time
Location
Best Western Ramkota Hotel
800 North Poplar Street
Casper, WY 82601