Description

Virginia NORML needs your help! This is a MAJOR event for us, and WE NEED ALL HANDS ON DECK! In small groups, we'll talk to our representatives face-to-face: educate them about marijuana issues and changing the laws for a better Virginia future. We'll be lobbying for decriminalization, and for eliminating the driver's license suspension upon a conviction.
If you want to work towards making marijuana legal in Virginia someday soon, it's INCREDIBLY IMPORTANT for you to join us for these first steps! Our representatives are there to LISTEN TO US!
Lobby Day is a fantastic and fun chance to see democracy in action. If you're new to lobbying, there will be seasoned leaders available to help throughout the day. You'll feel the energy as We, the People persuade our delegates to treat us fairly, and to make marijuana laws work for all Virginians.
Don't know your representative? Click here to find out... We want to be able to schedule you to meet with your own representatives!
---

Parking
As there is no public parking near the General Assembly Building, click on the map below to find avaialable parking.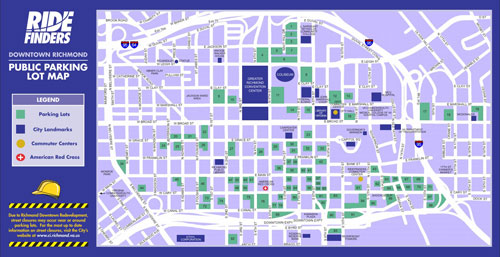 ---
For those interested in staying in the Richmond area, here are a few hotels and B&Bs nearby. If funds are an issue, we can even attempt to hook you up with a fellow activist for a hotel room or crash space -- contact communications@virginianorml.org.
Hotels
Berkeley Hotel
1200 E Cary St, Richmond, VA ‎0.2 mi S
Holiday Inn Express - Richmond Downtown
201 East Cary Street, Richmond, VA 0.8 mi NW
500 E Broad St, Richmond, VA ‎0.4 mi NW
Hilton Garden Inn Richmond Downtown
501 E Broad St, Richmond, VA ‎0.3 mi NW
Bed and Breakfasts
1853 W Grace St, Richmond, VA ‎2 mi NW
2811 Grove Ave, Richmond, VA 2.5 mi NW