Location
Ninth Street Independent Film Center
145 9th Street
#250
San Francisco, CA 94103
Description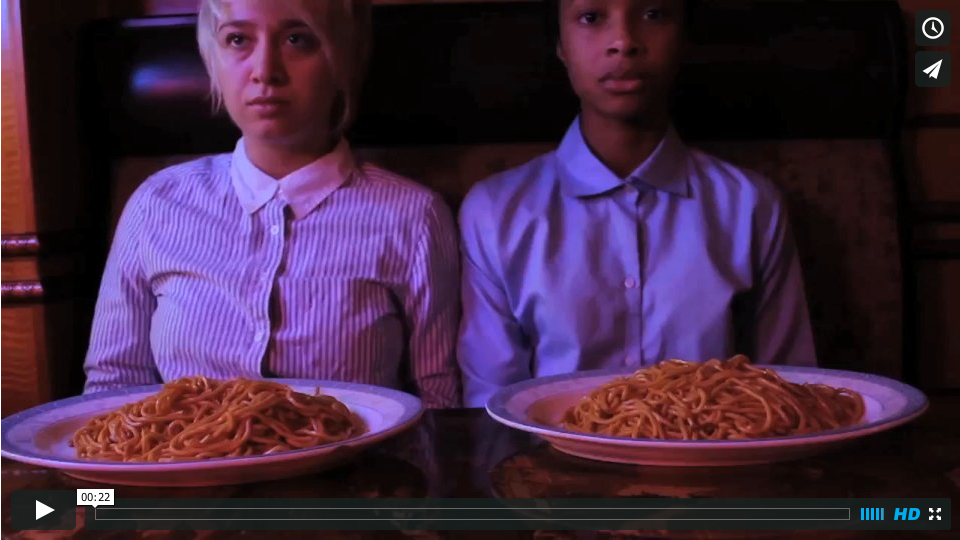 2015 TINY DANCE FILM FESTIVAL

April 24-25, 2015 @ 8PM
VENUE
Ninth Street Independent Film Center
145 9th Street
San Francisco, CA 94110
|||||||||||||||||||||
PROGRAM A
APRIL 24, 2015 @ 8PM


Akasha
Evan DeRushie (Toronto, 2011)

The Gift (of Impermanence)
Alex Ketley and AXIS Dance Company (Oakland, 2014)

Third is Tidal
Natasha Adorlee Johnson/Concept o4 & Joseph Seif (San Francsisco, 2015)

LATENT BLOSSOM
Arielle Pina & Kelsey Ludwig (Philadelphia, 2013)

Collisions
Joy Prendergast (San Francisco, 2014)

ME - Story of a Performance
Jopsu Ramu (Helsinki, Finland, 2013)

STATE OF MIND 2
Harry Koushos (Athens, 2014)

Empfangsverhütung
Steffen Boseckert (Würzburg, Germany, 2013)

Rawhide
detour dance (San Francisco, 2014)

Method of Loci
Audrey Bergeon & Ray Demski (Montreal, 2012)

Breakadventure
Igor Krasik (Ludwigsburg, Germany, 2012)

WATER
Qinmin Liu & Rum Napombejra (San Francisco, 2013)

Chaplin
Kevin Jenkins (San Francisco, 2014)


|||||||||||||||||||||


PROGRAM B
APRIL 25, 2015 @ 8PM


BodyunTitled
Luca Quaia & Daša Grgič (Trieste, Italy, 2013)

"I was within"
Jenny Stulberg (San Francisco, 2014)

Kyra
Diogo Rodrigues (Boynton Beach, 2014)

Untitled America
Sarah Dahnke (Brooklyn, 2014)

Inmotion
Simon Baucks (Witten, Germany 2014)

Rawhide
detour dance (San Francisco, 2014)

Knock
Thomas Pollard & Nathan Smith (South Melbourne, 2013)

Lay Me Low
Marlene Millar (Montreal, 2015)

Spineless
Roni Chadash (Israel, 2014)

In Transit
Chris Vitiello & o f b o n e s | | h o l l y e b y n u m (Brooklyn, 2014)

Echo
Nicola Balhuizen Hepp (Amsterdam, 2014)

Quake
Erin Malley (San Francisco, 2014)

Mad Rush
Irene Hsiao & Wangle (Berkeley, 2015)

Vanishing Points
Marites Carino (Montreal, 2014)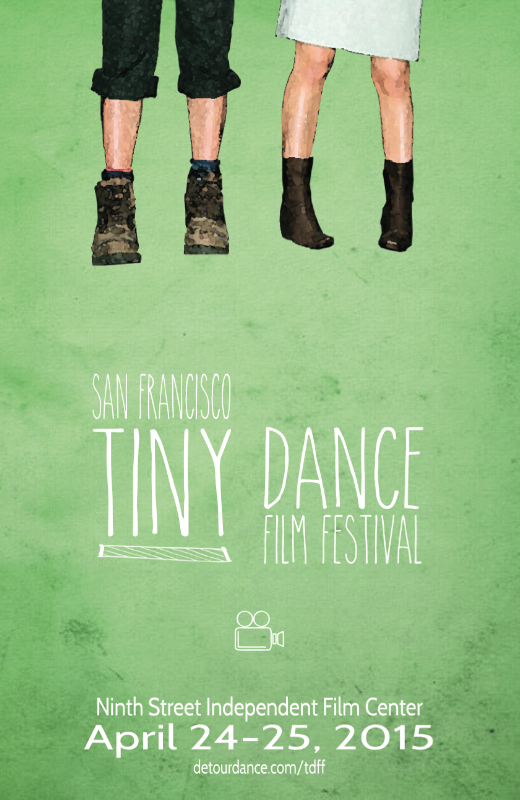 Founded in 2013, Tiny Dance Film Festival is a film festival based in San Francisco that celebrates short dance films from across the globe. Tiny Dance Film Festival showcases compelling film work from choreographers & filmmakers who don't just embody the term "dance for the camera," but more so, "dance with the camera." This delicate, complicated relationship between body and lens -- and the choreographers who traverse both forms -- is the focus of the Tiny Dance Film Festival.
There's still plenty of room for dance filmmakers and producers to stretch into new territory. TDFF, which prioritizes dance filmmakers who embrace brevity and experimentation alongside grassroots gusto, promises to be an exciting entree of dance films for the connoisseur and curious alike.
TDFF is directed by Eric Garcia and Kat Cole / detour dance.
Join our mailing list to receive updates.