| | |
| --- | --- |
| 2015 Starting a Small, Intensive Commercial Farm for Local Markets **Please see new link in event description** | |
Event Details
NEW LINK FOR URBAN SERIES:
https://www.eventbrite.com/e/cultivate-baltimore-urban-agriculture-workshop-series-tickets-15762138982?nomo=1
In this workshop series, we'll explore what it takes to be successful on a small-scale farm. Each session covers topics that are applicable to a variety of agricultural operations, including fruit and vegetable production.  The program series ends with a look at how livestock can enhance a small farming operation.

The topics featured in this workshop series have proven to be key components for ensuring farm profitability. This program is a collaborative effort between UMD Extension, Baltimore County and Future Harvest CASA's new Chesapeake Foodshed Field School and Beginner Farmer Training Program (BFTP). Additional partners include The Farm Alliance of Baltimore City and Civic Works' Real Food Farm, and several agricultural professionals and successful farmers in the region, including graduates of the BFTP.  
 
Registration is required and the cost for the first 9 Wednesday evenings at the Ag Center on 1114 Shawan Rd, Cockeysville, MD 21030 is $50 per person.  We will also be hosting 3 sessions focused on urban farming, for $30 (or $70 for both series).  Go here for registration or contact Extension at 410-887-8090.

List of workshops in the series (held at the Baltimore County Ag Center)

Jan. 28, 6:30 – 9:00 pm    Marketing Essentials: A Key Part of the Business Plan –
    Mark Powell and Ginger Myers
Feb. 4, 6:30 - 8:45 pm     Methods and Management of Season Extension Using High Tunnel Production –
    Dave Martin, John Foster
Feb. 11 6:30 - 8:45 pm      Strategies for Pest Management and Examples of Pest Management Success –
    Jerry Brust and Jack Gurley
Feb. 18, 6:30 - 8:45 pm  Soil Fertility, Nutrient Management, and Conservation on the Small Farm –
    Trish Steinhilner, Vinnie Bevivino, and Jim Ensor
Feb. 25, 6:30 - 8:45 pm    Cover Crops, Planning and Rotations –
    Chuck Schuster, Rick Hood and Tim Clippinger
Mar. 4, 6:30 - 8:45 pm      Business Planning and Financial Management for Your Small Farm –
    Dale Johnson and Will Morrow
Mar. 11, 6:30 - 8:45 pm      Integrating Livestock into a Small Farm –
    Susan Schoenian and Lisa Duff
Mar. 18, 6:30 - 8:45 pm      Small Farm Business and Marketing Experiences Panel –
    Beginner Farmer Training Program Graduates: Laura Beth Resnick, David Paulk, and John Dove
Mar. 25, 6:30 - 8:45 pm    Quality Assurance, Post-Harvest Handling and Other Certifications –
    Dave Martin and Joan Norman 
---
Urban Farm Series (held at Real Food Farm in Baltimore City)
April 8, 6:30 – 9:00 pm
April 15, 6:30 – 9:00 pm
April 25, 10:00 am – 4:00 pm (Saturday)
The urban farm series includes classroom and on-farm workshops on urban land access, community involvement on your farm, agriculture law, soil testing and management, tools for the urban farmer, and more!
Visit www.farmalliancebaltimore.org/workshops for more details.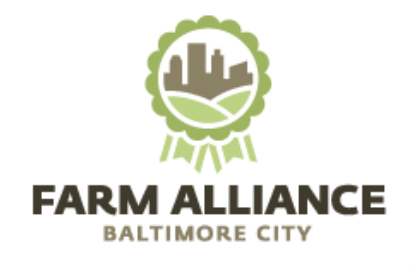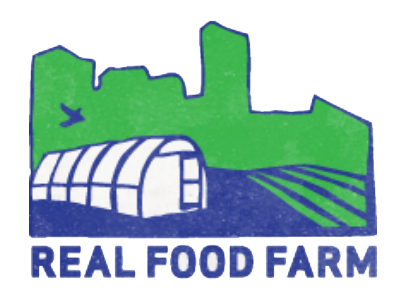 ---
Have questions about 2015 Starting a Small, Intensive Commercial Farm for Local Markets **Please see new link in event description**?
Contact the organizer
When & Where

Baltimore County Center for Maryland Agriculture and Farm Park
1114 Shawan Rd
Cockeysville, MD 21030