2015 PBS GABF Members Meeting @ Colorado Conv Center

Friday, September 25, 2015 from 10:00 AM to 1:30 PM (MDT)
Event Details
Pink Boots Society
2015 GABF Meeting & Educational Seminar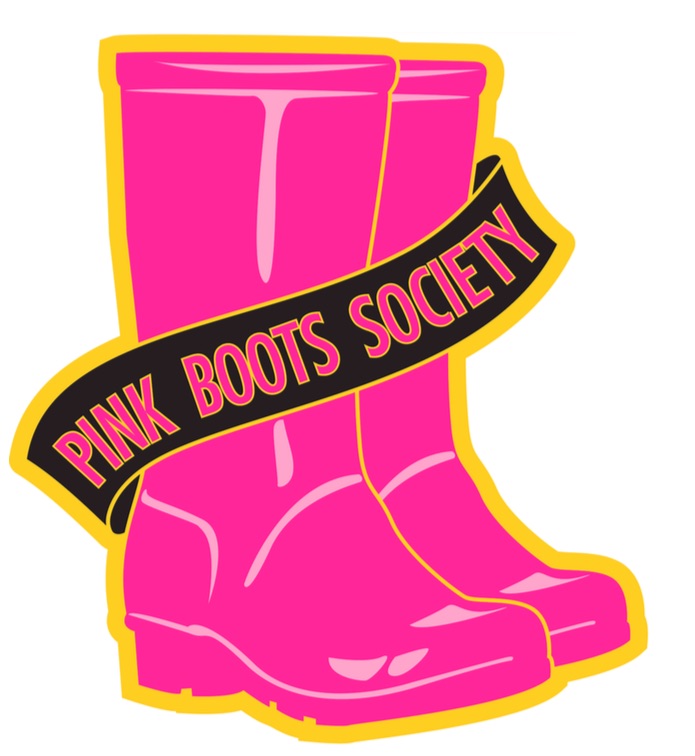 ROOM 601 - inside the Colorado Convention Center
Pink Boots Society - 
KEYONTE PRESENTATION BY: Lauren Salazar, New Belgium Brewing! 
------ GREEN CO2 HALL will be the home of: --------
PINK BOOTS SOCIETY INTERNATIONAL MEETING
10:00 am - 1:30pm
INDUSTRY & GENERAL PUBLIC ACCESS:
2:00 pm - 9:00 pm
Join your professional women beer industry colleagues for the 2015 Pink Boots Society GABF Meeting and Educational Seminar on Friday, September 25 from 10am - 1:30pm at the Colorado Convention Center.. Please keep reading for opportunities to network & touch base with Pink Boots AFTER the initial meeting or if you are unable to attend.
THANKS to all the wonderful women of Pink Boots, this event SELLS OUT EVERY YEAR! This meeting is open to CURRENT, REGISTERED members of the Pink Boots Society only. There are 100 seats available. When we sell out, we sell out! So
rry, gentlemen – the Pink Boots Members' Meeting portion of the day (10am – 1:30pm) is a female only event. Please join us after 1:30 pm until 9 pm at your leisure for additional seminars on CO2 Regulations, Sustainability, Brewers' Experiences & Collaborations, Lagering, Fruit Beers, Cicerone & BJCP tips, and networking with Pink Boots members and staff. Our host The Thirsty German has graciously arranged for the entire hall to be open to the public! See below for more information! 

A $20 tax deductible ticketed donation is requested per attendee. Not a member but would still like to support Pink Boots? Donate here and join us after the meeting for more seminars and networking!

Raffle, Keynote speaker & Pink Boots meeting open only to ticket holders from 10 am to 1:30 pm and is for our female members only. 

Education during the members' only meeting will include (but is not limited to):
Keynote by a leader in the brewing industry: Lauren Salazar of New Belgium.
Two of our PBS members will be discussing their educational experience with the Pink Boots Society and sharing an overview of their experiences and educational information: Linsey Cornish and Cheyenne McCarthy.
Raffle, additional education, and networking events throughout the day.

Spouses, partners, friends, colleagues and the public are welcome to join us after 1:30 pm for additional networking with Pink Boots Board and Staff members, find out about volunteer and scholarship opportunities, and learn about upcoming tours, programs, and events with the Pink Boots Society! Check out our host The Thirsty German's page for more information! 

Thank you to
The Thirsty German
The Brewers Association
Green CO2 Systems
New Belgium Brewing
Coppertail Brewing Co
Lone Tree Brewing Company
Bierstadt Lagerhaus
Miss Lupulin / Chickerone
Joyride Brewing Company


BEER: Feel free to bring bottles or pitchers from the GABF floor to share from your brewery! (Bring opener.)


FOOD: Lunch is at your leisure – there are options within the halls for lunches that you can bring in with you. 

SWAG: Please bring tees, stickers, bags, books, hats, etc for the raffle. That way, EVERYONE WINS something fun!


T-SHIRTS: $25 online includes shipping! Get your tee AHEAD OF TIME to wear at GABF and to the meeting! 


PINS/ STICKERS & PATCHES: All available ONLINE! Please support our Scholarship Program. Wear your Boot Pride! 


FUTURE: We have SO MUCH to discuss and share with you! We can't wait to see you all there!


RAFFLE: Always! At the end of the official meeting & after the member announcements.


SOCIAL/NETWORKING: Come and go as you please after the meeting as well for networking and additional seminars. 

PLEASE STAY TUNED TO THE PINK BOOTS calendar and facebook pages for updates on additional Pink Boots events during GABF!

Pink Boots Executive Director Emily Engdahl will be available onsite during the day to answer any questions before and after the meeting. PLEASE LET US KNOW via email if you would like to chat longer so that we can reserve additional time for you! emily@pinkbootssociety.org 

Writers & media members, you are welcome to bring copies of your books and DVDs to sell. You are invited to sell at any PBS meeting. We hope you will reciprocate with a small tax-deductible donation / a percentage of your sales proceeds from that day.

Industry panels and presentations throughout the day- these are FREE and OPEN TO THE PUBLIC. NO GABF Ticket is required for entry: 

2:00 - 2:30p - Denver Fire Dept - New CO2 Regulations! 

2:30 - 3:15p - Green CO2, Upslope Brewing, Algae Bloom - Sustainable CO2 Solutions & Algae farms in breweries

3:15 - 4:00p - Joyride Brewing, Epic Brewing, Dry Drock Brewing, Fiction Brewing -- All about perfecting FRUIT BEERS!

4:00 - 4:45p - Coppertail Brewing + Oktoberfest Tampa - Benefits of community collaborations!

5:00 - 5:30p - Bierstadt Lagerhaus - Lagering!

5:30 - 6:00p - Miss Lupulin - Cicerone & BJCP tips & guidelines

6:30 - 7:00p - Barrels & Bottles - Kim Collins - Life of a female head brewer! 


CRAFT BEER ART will be on display by Pink Boots Member and uber-talented: Amanda Willshire from AwdArt! 


MEDIA WELCOME. Email: editor@thirstygerman.com for press info. 

SPONSORSHIP OPPORTUNITIES. Have a brand you want to share and market at our event? Email Nicol: 
editor@thirstygerman.com


CHEERS!
When & Where

The Colorado Convention Center
700 14th Street
ROOM 601
Denver, CO 80202


Friday, September 25, 2015 from 10:00 AM to 1:30 PM (MDT)
Add to my calendar
Organizer
The Pink Boots Society is an international nonprofit and USA tax-exempt 501(c)3 organization for women in the beer industry.