2015 Pathways to Respecting American Indian Civil Rights Conference

Thursday, July 9, 2015 from 8:30 AM to 4:00 PM (MDT)
Event Details
July 9, 2015
(5 CLE Credits Awarded)

The American Indians Pathways Taskforce will be hosting a one-day FREE training and education conference for Leadership to promote the civil rights of American Indians.
We thank Colorado Lt. Governor, Joe Garcia (who also serves as Chair of the Colorado Commission of Indian Affairs) for taking time from his busy schedule to send greetings to attendees. His continued support of the Pathways Conference humbles us.

We thank Denver Mayor Michael B. Hancock  for taking time from his busy schedule to send greetings to attendees. As with the Lt. Governor, his continued support of the Pathways Conference humbles us.
Topics will include information on health care, employment, education, environmental justice and nutrition. Also included will be discussions on crisis issues within the Native American communities such as hate crimes, the loss of culture and violence against Native women.
Full agenda available
Click here to view.
Keynote Presenter:
 LaDonna Harris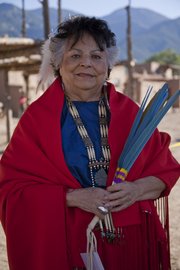 LaDonna Harris (Comanche) was raised during the Great Depression — a time of extreme change in Indian Country. The introduction of land allotments, boarding schools and the urban relocation program was successfully assimilating the Indian into white society. The complete destruction of a culture was in full force. 
    During this time, the shy, reserved farm girl from Walters, Oklahoma, grew up watching and listening to people, both Indian and non-Indian — quietly studying their body-language and interests. She soon would use her knowledge of cultural differences coupled with her strong Comanche values in a way that would later make her one of the foremost activists for indigenous people's rights.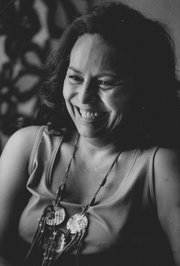 When she met and married a young, white, up-and-coming politician, Fred Harris, she quickly realized she was not destined to be another quiet politician's wife who sat on the sidelines. After being rejected membership by the Junior League of Oklahoma because of her Comanche ethnicity, LaDonna began her first major foray into American Indian activism by starting a national organization - Americans for Indian Opportunity (AIO).
Check us out on Facebook
 https://www.facebook.com/#!/pages/American-Indians-Pathways-Taskforce/130140163836123
 ...AND take a look at our Pinterest Page
 http://pinterest.com/nativetaskforce/
Why should I attend?
Because this is not only an opportunity to meet federal, state and local providers for the Native community...
This is also an opportunity to meet the educators and advocates who are working in your community.
P

athways to

R

especting

A

merican

I

ndian

C

ivil

R

ights

T

raining &

E

ducation

C

onference will provide an opportunity to maximize your time in learning new strategies to help your community, provide services and meet likeminded individuals with similar goals.
But most important...

YOU

will have an
opportunity to meet people and form a network.
Visit 

this

page for more FAQ's on the training conference
FAQs
(1) What time does registration begin on July 9, 2015?
Registration will begin at 7:30 am.

(2) What time does the Opening Ceremony being on July 9, 2015?
8:30 am
(3) Is there a fee for this training conference?
No. The conference is free.
   (4) I work for an agency/organization interested in educating or promoting Native American issues. May I have an exhibit booth at this conference?
Please contact the Chair of the Exhibitor Committee, Francis McDonald at frances.mcdonald@state.co.us
(5) What can/can't I bring to the event?
   Food and beverages are not permitted in some areas.
(6) Where can I contact the organizer with any questions?  
    Please email: patricia.mcmahon@eeoc.gov
 (7) Can I update my registration information?
    No. You will have to cancel your registration and re-register. 
(8) The name on the registration/ticket doesn't match the attendee. Is that okay?
    Yes. But we prefer that each person register so they can be sent a survey.
(9) What are my transport/parking options getting to the event?
      Attendees are encouraged to take RTD bus system. Light rail lines stop at Auraria Campus.
    The most convenient parking will be located on 9th Street at the Tivoli Parking Garage.
    The King Center is located on 9th Street. About ½ block from Tivoli Student Union Building.
     Click here for link to Auraria Campus map: http://www.ahec.edu/campusmaps/maps.htm
When & Where

King Center at Auraria Campus
855 Lawrence Way
Denver, CO 80204


Thursday, July 9, 2015 from 8:30 AM to 4:00 PM (MDT)
Add to my calendar
Organizer
Pathways to Respecting American Indian Civil Rights Conference is a subgroup of the Inter-Departmental Task Force on Civil Rights (IDT). The IDT, a consortium of federal, state, local, community and non-profit partners, collaborates to broaden access to a variety of programs. Since its formation in 2000, the IDT has partnered with various organizations to host educational and training conferences.
Since 2012 the conference has been held at Auraria Campus in Denver, Colorado. The free conference draws participants from across the country.
The keynote presenters have included Ms. LaDonna Harris (Comanche) activist, advocate, author, president of Americans for Indian Opportunity. The documentary film, Indian 101, was the story of Ms. Harris and her extensive life of political and social activism; Mr. Billy Mills (Oglala Lakota)1964 Olympic Gold Medalist, accomplished author, National Spokesperson for Christian Relief Services. He has received five honorary doctorates, and recipient of the Distinguished Service Citation. Mr. Mill's life was featured in the movie, Running Brave; Mr. Gyasi Ross (Blackfeet) an attorney, author and syndicated columnist (for Indian Country Today and other publications); Mr. Michael Bird (Santo Domingo, San Juan Pueblo), a Public Health Consultant who was the first Native President of the American Public Health Society; Ms. Velveta Golightly-Howell, Director of the Office of Civil Rights, EPA; Ms. Kim Gillan, US Department of Health and Human Services regional director for region VIII's Office of Intergovernmental and External Affairs; Mr. John Foster Dulles, former director US-Commission on Civil Rights, current president of Human Rights Consultancy; Dr. Henrietta Mann (Cheyenne) Professor Emeritus of Native American Studies at Montana State University and Special Assistant to the President and founding president of the Cheyenne and Arapaho Tribal College at Southwestern Oklahoma State University; Ms. Eve Hill, Chief of Staff and Senior Advisor, U.S. Department of Justice, Civil Rights Division; Mr. Leon Rodriguez, Director, U.S. Citizenship and Immigration Services; Professor Elizabeth Cook-Lynn (Crow Creek Sioux) professor, author and lecturer; and Grace Sage Musser, Ph.D. (Oneida Nation of Indians of Wisconsin) psychologist at the University of Colorado-Boulder, and an original member of the Cross-Cultural Conflict Conciliation Team who helped develop cross cultural training for the entire campus.