2015 Organization Design: Getting Out of the Box to Increase Org. Agility (2.5 HRCI Strategy Credits & SHRM Credit)

Tuesday, April 7, 2015 from 8:00 AM to 11:30 AM (MDT)
Event Details
Organization Design:
Getting Out of the Box to Increase Organization Agility  
Presentation by Brian E. Wilkerson - Revolution Advisors
(2.5 HRCI Strategy Credits & 2.5 SHRM Credits)
Date:  April 7, 2015 
Time:  Check In- 8:30am, presentation begins at 9:00am. (9:00am - 11:30am & Q&A)
The focus on organization design has continued to increase. Organizations are seeking to optimize their structures to both undo some of the damage done by the economic crisis and position themselves for better performance and growth. But the traditional model of organization design needs to be modified. The traditional model consists of developing a new structure, implementing it in a large-scale change effort and then essentially "freezing" the structure. Then when that structure no longer works, another reorganization takes place. This is disruptive to the organization and doesn't reflect today's organizational realities.
Today's environment requires constant evolution and adaptation. Organizations need to create the Adaptive Organization. This is an organization that is in constant evolution and that adapts as it needs to when conditions change. This moves away from the constant "freeze" and "unfreeze" cycles of reorganization and the associated disruptions that come along with these large-scale change efforts. In our experience, this yields better results, but it does require a different approach to the initial organization design.
There are numerous ways that this approach is different and these will be discussed as well as (participants will learn): 
Assess their organization's level of agility

Apply organization design principles that increase the agility of their organization

Examine their leadership development approach to determine how it enhances agility

Apply the key principles of organization resilience to their organization
Presenter: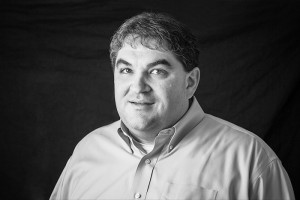 Brian E. Wilkerson - Revolution Advisors 


Brian E. Wilkerson is Managing Director and Principal Consultant for Revolution Advisors, a strategy consulting firm that focuses on driving dramatic performance improvements. He is a deep specialist in driving innovative strategies and using cutting-edge planning techniques to help organizations secure their future. Mr. Wilkerson has extensive experience in leading strategy development and operational improvement efforts across a range of clients in both domestic and international settings, with a particular emphasis on making strategy successful through the combination of operational excellence and human capital management. Some of his key clients have included Yamaha, Hasbro, Edison Mission Energy, MGM MIRAGE, Johns Manville, CH2M-HILL, the US Army Vice Chief of Staff G-1, the US Postal Service, and the US General Services Administration, and a host of other global enterprises and government agencies, where he has worked with senior executive teams to help them develop new strategies, improve their operations and supply chain, and align their Human Capital management strategies.
Revolution Advisors
Revolution Advisors is a consulting company that specializes in solving the most challenging issues facing organizations. Building on the core competencies of project management, change management, analysis and innovation, we are able to provide our clients with sustainable, unique solutions. Under the guidance of our Leadership Team, we strive to deliver beyond our client's expectations on every project. We work with corporations, governments, and non-profit / non-governmental organizations to make revolutionary change a reality.
Website: http://www.revolution-advisors.com
---
Location:  9200 E. Mineral Ave 
Building:  Innovation Pavillion (inEvent Center)
NOTE:  All sales are final. This event is open to all who are currently fit the above description.    Organizer reserves the right to decline any participant who does not fit the qualification needed to attend.
Have questions about 2015 Organization Design: Getting Out of the Box to Increase Org. Agility (2.5 HRCI Strategy Credits & SHRM Credit)?
Contact 530 Inc.
When & Where

Denver Tech Center - Innovation Pavilion
9200 E. Mineral Ave
Centennial, CO 80112


Tuesday, April 7, 2015 from 8:00 AM to 11:30 AM (MDT)
Add to my calendar
Organizer
530 Inc.
~~~~~~~~~~~~~~~~~~~~~~~~~
dmeier@530inc.com ~~~~~~~~~~~~~~~~~~~~~~~~~

2015 Organization Design: Getting Out of the Box to Increase Org. Agility (2.5 HRCI Strategy Credits & SHRM Credit)