2015 Orange County Ophthalmology Technology Summit

Tuesday, June 16, 2015 from 11:30 AM to 6:00 PM (PDT)
Event Details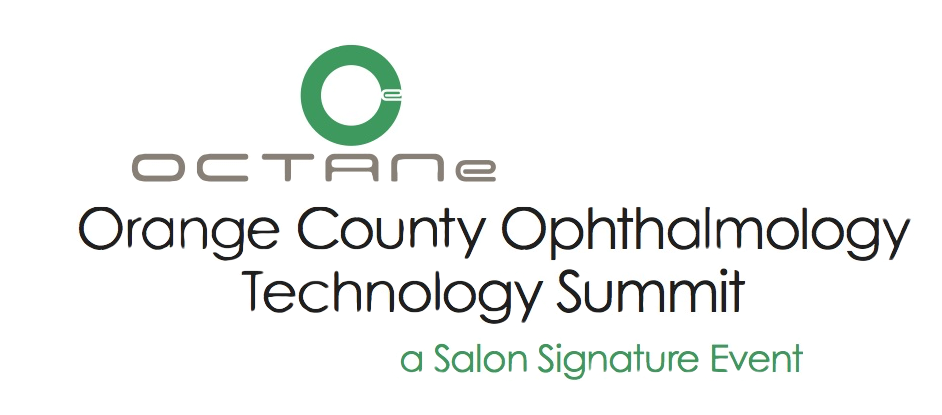 Orange County is the single most technology rich epicenter for ophthalmology technology. The purpose of the Orange County Ophthalmology Technology Summit meeting is to create a local forum where leading ophthalmology technologists, researchers, clinicians, and entrepreneurs can come together to discuss current industry trends, unmet clinical needs, and new business opportunities all to fuel the ophthalmology ecosystem in Orange County, California.

The program highlight includes co-chair Jim Mazzo's interview with Allergan CEO & President, Brent Saunders. Over the course of his career Brent Saunders has logged more than a $100 Billion worth of mergers under his belt. Actavis recently acquired Allergan for $66 Billion. 
The meeting is sponsored by OCTANe and co-chaired by Dr. Bill Link, Managing Director of Versant Ventures. Our other co-chair is James V. Mazzo, Chairman and CEO of AcuFocus, Exective Chairman of Neurotech Pharmaceuticals. They are two of the most distinguished and respected executives in the ophthalmology space.
For sponsorship opportunities please contact Christina Alexopoulos at christina@octaneoc.org
Co-host $5,000
Panel $2,500
Showcase $1,000  
Valet parking is complimentary
Agenda:
11:30 - 12:30 Registration and Lunch
12:40 - 1:10   Life Cycle of a Company: Dr. Bill Link
1:10 - 1:40     What Our Patients Need: Roger Steinert 
1:40 - 2:25     Early Stage Development of Companies Panel (clinical and pre-clinical)
                      Moderated by Monty Montoya, Sightlife
                      Louis Cullman, K&L Gates
                      Clay Wilemon, DevicePharm
2:25 - 3:10     Growth Stage Panel (where are they in the innovation cycle)
                      Moderated by Ehsan Sadri, Atlantis Eyecare
                      Nick Tarantino, AcuFocus
                      Andrew Chang, Bausch + Lomb
                      Ron Bache, AqueSys
                      Ram Rao, LensGen
3:10 - 3:25     Break
3:25 - 4:10     Near Death Panel: How Companies Can Fail at Any Stage                    
                      Moderated by Murthy Simhambhatla, Abbott Medical Optics 
                      Tom Frinzi, WaveTec
                      Andy Corley, Yelroc Consulting Inc.
                      Vince Anido, Aerie Pharmaceuticals, Inc.
4:10 - 5:00     Jim Mazzo Interviews Allergan CEO & President, Brent Saunders
5:00 - 6:00     Cocktail Reception
Exhibitors: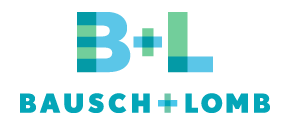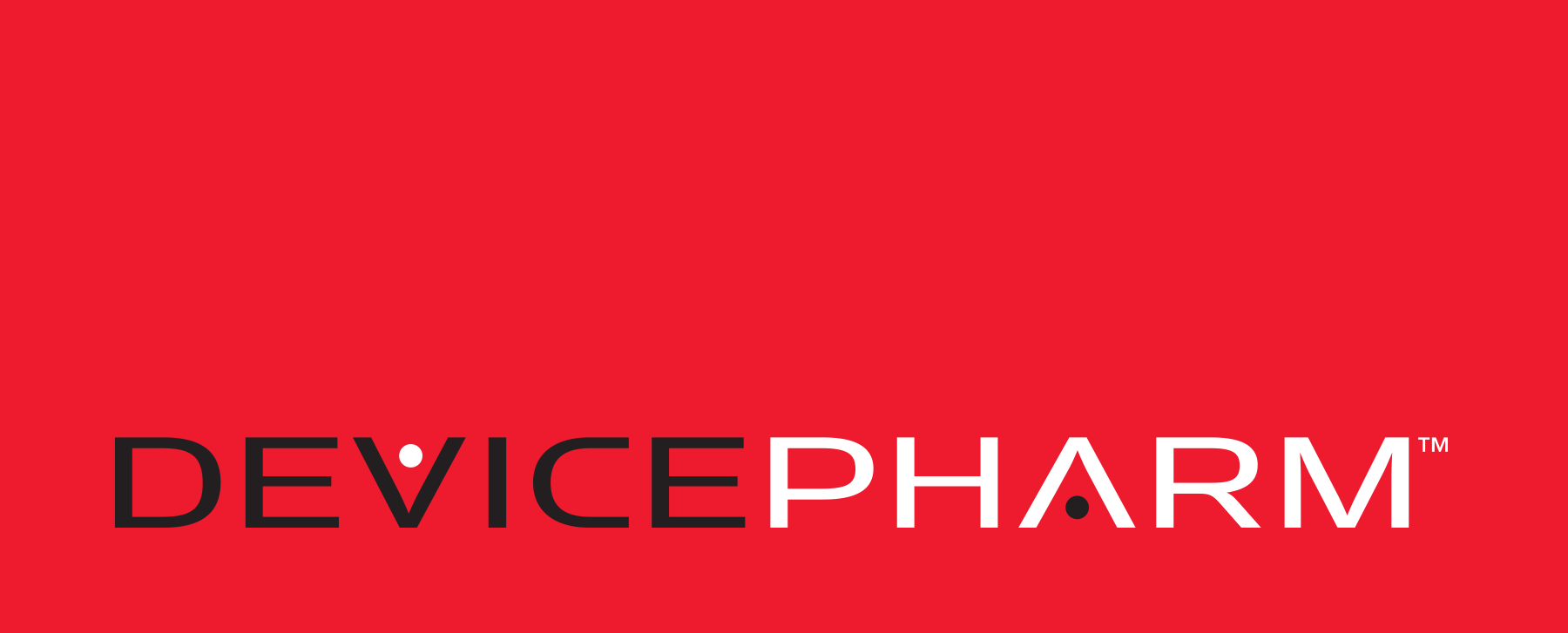 For sponsorship opportunities please contact Christina Alexopoulos at christina@octaneoc.org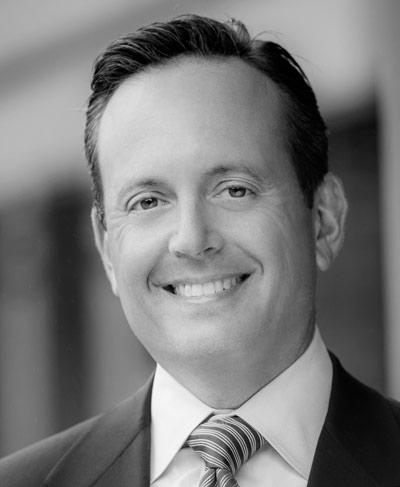 Brent Saunders - Chief Executive Officer & President, Allergan
Brent Saunders has served as Chief Executive Officer and President of Actavis plc since July 1, 2014. Previously, Mr. Saunders served as Chief Executive Officer and President of Forest Laboratories from 2013 to 2014 and served on the Company's Board of Directors since August 2011. Prior to joining Forest, he served as the Chief Executive Officer and board member of Bausch + Lomb Incorporated from March 2010 until August 2013. Mr. Saunders served as a senior executive with Schering-Plough from 2003 to 2010, most recently as President of Global Consumer Health Care. He also served as Head of Integration for both Schering-Plough's merger with Merck & Co. and for its $16 billion acquisition of Organon BioSciences. Before joining Schering-Plough, Mr. Saunders was a Partner and Head of the Compliance Business Advisory Group at PricewaterhouseCoopers LLP from 2000 to 2003. Prior to that, he was Chief Risk Officer at Coventry Health Care between 1998 and 1999 and a co-founder of the Health Care Compliance Association in 1995. Mr. Saunders began his career as Chief Compliance Officer for the Thomas Jefferson University Health System. He received a B.A. from the University of Pittsburgh, an M.B.A. from Temple University School of Business, and a J.D. from Temple University School of Law.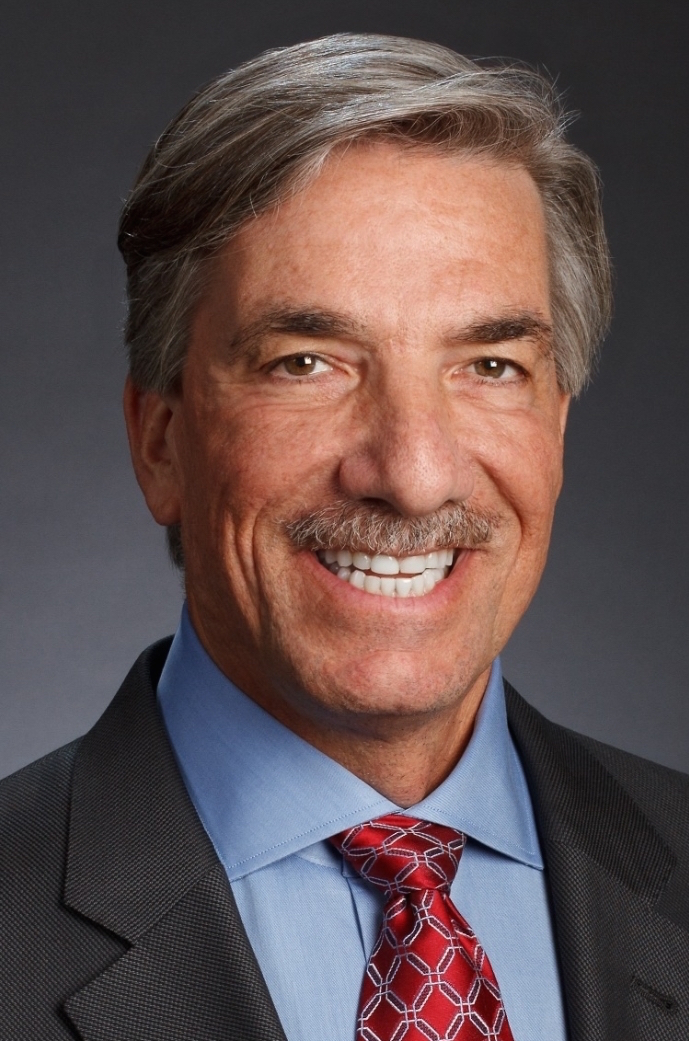 Jim Mazzo - Executive Chairman and Chief Executive Officer, AcuFocus, Exective Chairman, Neurotech 
James (Jim) Mazzo is the Executive Chairman and CEO of AcuFocus.  AcuFocus, a privately held ophthalmic medical device company, develops and markets breakthrough technologies for the improvement of near vision. Using the proven small aperture – or pinhole – effect, the company has developed two products: the Company's flagship product which recently received FDA approval, the KAMRA™ corneal inlay and the innovative IC-8™ intraocular lens (IOL). The KAMRA inlay helps presbyopic patients restore their near vision while maintaining their distance vision. The IC-8 IOL provides a range of vision across various distances, from near to far, and is specifically designed for patients with cataracts.  AcuFocus also distributes the AcuTarget HD instrument, an essential tool for optimizing treatment and technology selection for a broad range of patients, including LASIK, cataract, dry eye and presbyopes. Mr. Mazzo is also the Executive Chairman for Neurotech, a biotechnology company developing sight-saving therapies.  Neurotech's patented core technology platform, Encapsulated Cell Therapy (ECT), is a first-in-class, novel, versatile drug delivery platform in development for the treatment of a board array of eye diseases.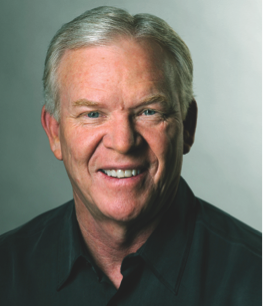 Bill Link - Managing Director, Versant Ventures
Bill Link is a Managing Director specializing in early-stage investing in medical devices at Versant. Prior to co-founding Versant Ventures, Bill was a general partner at Brentwood Venture Capital. With more than two decades of operations experience in the healthcare industry, he has a proven record of building and managing large, successful medical product companies. His extensive knowledge of medical devices, particularly in ophthalmology, has contributed to Versant's recognized leadership in this specialty area. Perhaps Bill's greatest operational success was as founder, chairman and CEO of Chiron Vision, a subsidiary of Chiron Corporation specializing in ophthalmic surgical products, which was sold to Bausch and Lomb in 1997. Prior to Chiron Vision, Bill founded and served as President of American Medical Optics (AMO), a division of American Hospital Supply Corporation, which was sold to Allergan in 1986. Later Bill served on the Board of AMO's successor company, Advanced Medical Optics (AMO) which was acquired by Abbott in 2009.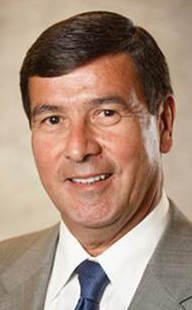 Vicente Anido, Jr., PhD - Chief Executive Officer& Chairman of the Board, Aerie Pharmaceuticals, Inc.
Dr. Anido is the former President, Chief Executive Officer and Director of ISTA Pharmaceuticals, Inc., which was acquired by Bausch + Lomb, Inc. in 2012. Prior to joining ISTA Pharmaceuticals, Dr. Anido served as general partner of Windamere Venture Partners from 2000 to 2001. From 1996 to 1999, Dr. Anido served as President and Chief Executive Officer of CombiChem, Inc., a drug discovery company. From 1993 to 1996, Dr. Anido served as President of the Americas Region of Allergan, Inc., where he was responsible for Allergan's commercial operations for North and South America. Prior to joining Allergan, Dr. Anido spent 17 years at Marion Laboratories and Marion Merrell Dow, Inc., including as Vice President, Business Management of Marion's U.S. Prescription Products Division. Dr. Anido currently serves as a member of the boards of directors of Depomed, Inc. and Nicox S.A. Dr. Anido previously served as a member of the board of directors of QLT Inc. from 2012 to 2013. In addition, from 2002 to 2008, Dr. Anido served as a member of the boards of directors of Apria Healthcare, Inc. Dr. Anido holds a BS and a MS from West Virginia University and a PhD from the University of Missouri, Kansas City. We believe Dr. Anido's experience in the pharmaceutical industry, sales and marketing, business development and pharmaceutical product launch and his experience serving as a director of other public companies provide him with the qualifications and skills to serve as a member of our Board.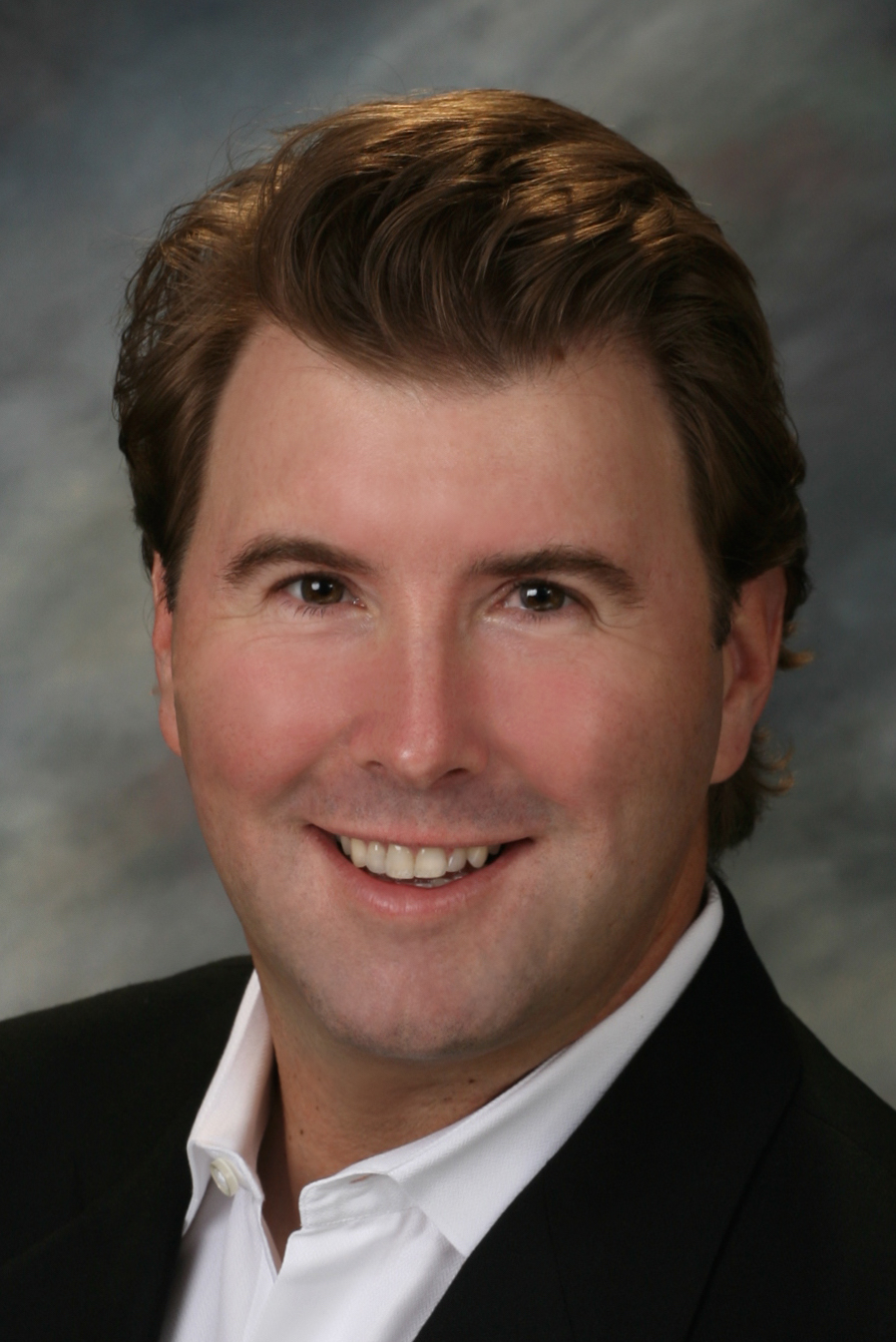 Ron Bache - President & CEO, AqueSys Inc.
Ron Bache is President and CEO of AqueSys, Inc., a venture capital backed medical device company focused on minimally invasive, yet highly effective implantable devices for the treatment of glaucoma. Bache has over 20 years of leadership experience in the pharmaceutical and medical device industry. Ron and his teams have developed and launched multiple paradigm-changing technologies generating billions of dollars. He has also played a significant role in $2B of M&A. Bache earned his B.S. and played rugby at USC. Ron further completed executive education programs at Stanford and Harvard Business School.


Andrew Ihan Chang - General Manager and Vice President of US Surgical (Bausch + Lomb/Valeant)
Andrew is the General Manager and Vice President of US Surgical for Bausch + Lomb, a subsidiary of Valeant International.  Prior to joining B+L/Valeant, Andrew was the Director of Marketing for OptiMedica/Catalys before it was acquired by AMO in 2013.  He served multiple roles in sales, marketing and analytics at ISTA Pharmaceuticals before it was acquired by B+L in 2012.  In the 11 years of ophthalmology, Andrew has led multiple products to market leadership including XIBROM, BROMDAY, CATALYS, CRYSTALENS/TRULIGN. Awarded Frost and Sullivan's 'Ophthalmologists' Choice' for Best NSAID in 2010.  Previous experience includes KPMG LLC and China Evergreen Inc.  Andrew is also one of the founding members of Vanguard Ophthalmology Society.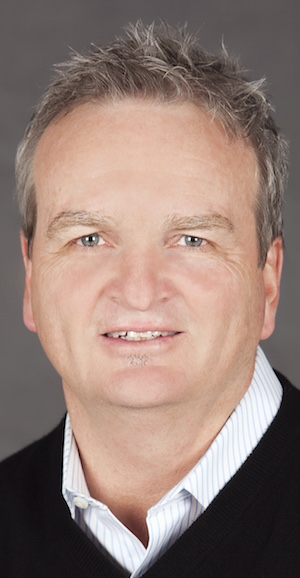 Andy Corley - Founder, Yelroc Consulting Inc.
Andy Corley co-founded eyeonics, Inc. in 1998. eyeonics developed and gained approval of a new category of intraocular lenses, the accommodating IOL. Mr. Corley spearheaded a 5-year effort to change CMS policy to allow Medicare beneficiaries a choice in their selection of intraocular lenses associated with cataract surgery. eyeonics was sold to Bausch and Lomb in 2008 where Mr. Corley served as President of the Surgical Division. He was co-founder of Chiron Ophthalmics, where he was General Manager of the Refractive Surgery Division until 1997. During his term at Chiron, he played a key role in the introduction of LASIK. He is past Chairman of Technolas Perfect Vision and NeoVista Inc. He served as Senior Consultant to Bausch and Lomb until its sale to Valeant Pharmaceuticals. In 2005 he was the Orange County Entrepreneur of the Year and the Crystalens was declared the AeA Technology of the Year. In 2011 Mr. Corley formed Yelroc Consulting Inc. and joined Versant Ventures as a venture partner. In addition to having an active consulting practice, he is Chairman of the Board of eyeBrain Medical and serves on multiple boards.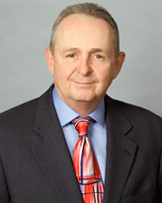 Louis Cullman - Partner, K&L Gates
Mr. Cullman a partner in the Orange County office of K&L Gates LLP specializing in intellectual property (IP) law where he manages the transactional IP group. His practice has a strong life sciences focus and concentrates on transactional IP for pharmaceutical and medical device companies including patent procurement, technology transfer and Bayh-Dole issues, merger and acquisition-related due diligence, freedom to operate analyses, non-infringement and invalidity opinions, Hatch-Waxman-related client counseling and litigation support. Mr. Cullman regularly represents pharmaceutical and medical device companies including Allergan, Baxter Biosciences, Beckman Coulter, Medtronic and Spectrum Pharmaceuticals in matters related to product life cycle management, patent litigation strategy and merger and acquisition IP due diligence. Prior to attending law school Mr. Cullman was a licensed Clinical Microbiologist and co-founded and directed an infectious disease laboratory and diagnostic device manufacturing company in Southern California. He has extensive technical experience in the design and manufacturing of in vitro diagnostic devices for infectious diseases, immunology and biochemistry.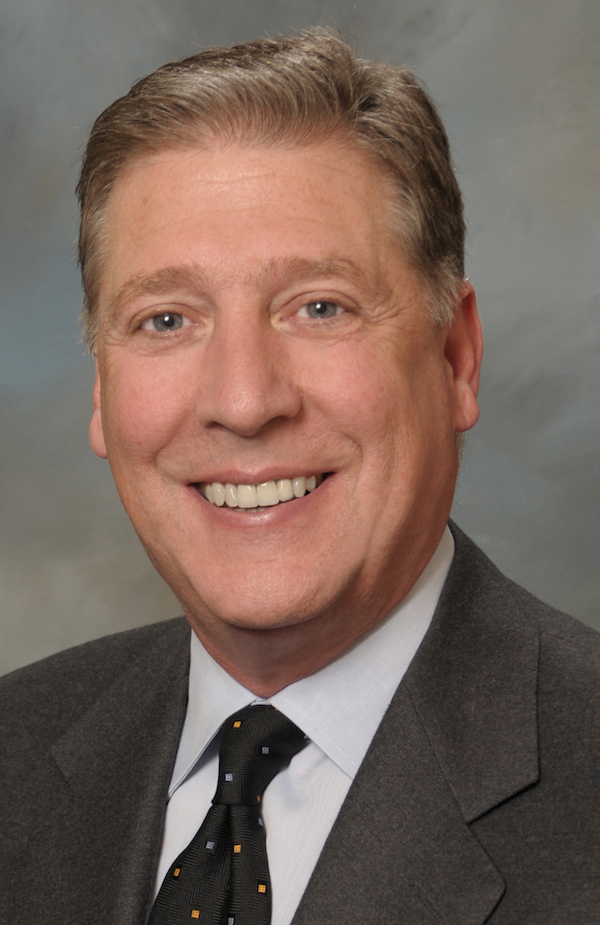 Tom Frinzi - President & CEO, WaveTec
Thomas G. Frinzi joined WaveTec Vision as President and CEO in August 2010 and successfully led a turn-around effort culminating in the sale of the business to Alcon in October 2014. Tom, who began his career at Johnson & Johnson, is a 30 year veteran of the ophthalmic and medical device industries. Prior to WaveTec, he served as Vice President of Global Commercial Operations at Bausch and Lomb Surgical where he was responsible for worldwide revenue of approximately $500 million generated via their cataract and vitreo-retinal product portfolio. He held various executive roles at Refractec, Inc. including President and CEO and Chief Operating Officer after an earlier role with Bausch and Lomb, where as Vice President of Sales, he managed numerous product launches with a sharp focus on the growth and expansion of the ophthalmic market. His ophthalmic career also includes tenures at Chiron Vision Corporation, and Iolab Corporation.
Monty Montoya - President & CEO, SightLife
Monty Montoya pursues the worldwide elimination of corneal blindness with a passion. For those in the global arena of corneal transplantation and eye banking, he is considered a true social humanitarian for working tirelessly to achieve that major goal for the past 20 years.As the president and CEO of SightLife, Monty leads the only nonprofit global health organization solely focused on eliminating corneal blindness in the U.S. and around the world. Under his determined leadership, SightLife's growth has scaled from a modest $1.9 million to more than $30 million in ten years, with nearly $10.5 million reinvested back into sight-related programs for low-income populations domestically and abroad.
Ramgopal Rao - Chief Executive Officer, LensGen, Inc.
Mr. Rao is the inventor, founder and CEO of LensGen, Inc., a start-up medical device company that is developing a novel accommodative intraocular lens for presbyopia. He is also leading 2C Tech Corporation, a nanotechnology based device for the treatment of AMD and RP. Mr. Rao co-developed an innovative corneal implant device for presbyopia and cofounded Acufocus, Inc. Prior to that Mr. Rao founded Tomey Technology Inc.,that pioneered the corneal topography imaging technology that is now a standard of care in ophthalmology. Mr. Rao was President of Ophthalmic Group at Premier Laser Systems, Inc.; a publicly held company. He also held various executive positions at Biorad Laboratories, Inc.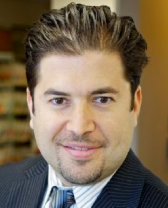 Ehsan Sadri, M.D. - FACS
Ehsan Sadri, M.D., FACS, FAAO is board-certified, fellowship-trained in cataract surgery, LASIK and glaucoma surgery. He is trained in the most progressive ocular surgical techniques including cataract surgery, phakic intraocular lenses, LASIK, PRK, refractive lensectomy, and AK. Dr. Ehsan Sadri has performed thousands of eye surgeries utilizing advanced techniques for treatment of myopia (nearsightedness), hyperopia (farsightedness), and astigmatism. Dr. Sadri also has extensive experience and a refined technique in performing many cosmetic procedures such as upper and lower eyelid blepharoplasty.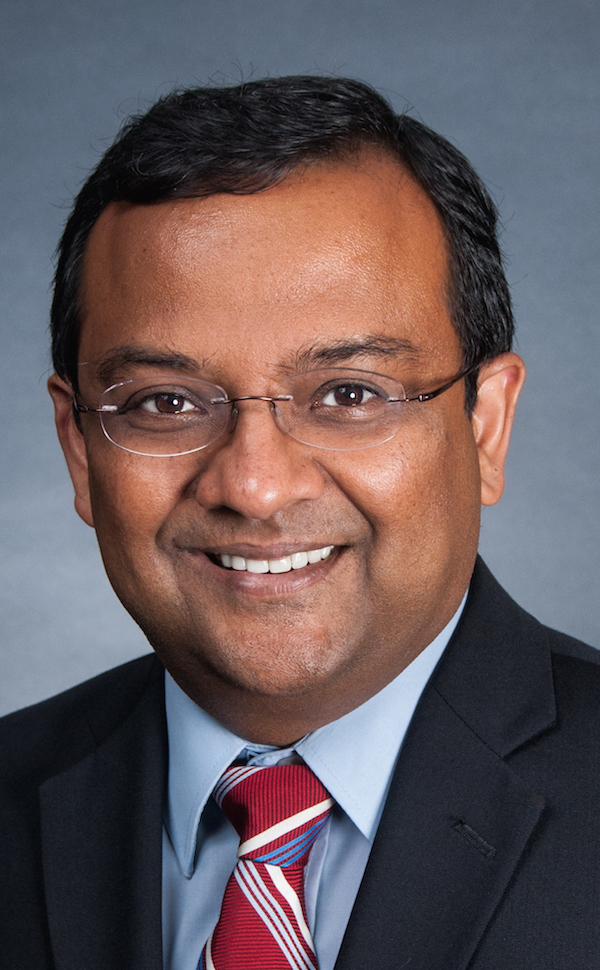 Murthy V. Simhambhatla, Ph.D. - President, Abbott Medical Optics Inc., Senior Vice President, Abbott
Murthy Simhambhatla is senior vice president at Abbott and president of Abbott Medical Optics Inc. (AMO), the global leader in advanced refractive technologies for eye care professionals and patients. Headquartered in Santa Ana, California, AMO offers market-leading technologies and services designed to address vision disorders at all stages of life. Prior to this role, Dr. Simhambhatla led Abbott's Ibis Biosciences division, whose innovative DNA analysis technologies address a significant unmet need for the rapid and broad identification of microbes that cause infectious diseases.
Roger Steinert, MD - Chair of Ophthalmology & Director, Gavin Herbert Eye Institute, UCI
Dr. Steinert's advanced skill and excellent surgical results have earned him a reputation as an international consultant and leader in cataract surgery, refractive surgery and corneal transplants. He has conducted numerous, high-profile research studies and remains at the forefront of innovation developments in refractive surgery. He is recognized in the recent edition of America's Top Doctors as one of only four physicians to be named in three categories of special expertise.

Nicholas Tarantino - Chief Global Clinical Research & Regulatory Affairs Officer, AcuFocus
Dr. Tarantino has over 30 years' experience in the ophthalmic medical device industry serving in various Clinical Research, Regulatory Affairs, and Medical Affairs executive positions with Allergan Pharmaceuticals, AMO and Hoya Surgical Optics. He has given over 50 scientific and clinical presentations on five continents and has over 15 publications in the area of intraocular lenses and clinical aspects of corneal response to contact lens wear. He is a Fellow of the American Academy of Optometry and a member of the Association for Research in Vision and Ophthalmology. He is currently serving as the primary industry representative to the Panel of the Medical Devices Advisory Committee in FDA's Center for Devices and Radiological Health. He also served as the Chair for the American National Standards Institute Z80 Committee on accommodating IOLs.
Clay Wilemon - CEO, DevicePharm
Clay Wilemon is the Chief Executive and Chief Strategy Officer of DevicePharm, Inc. He has vast experience in healthcare marketing with medical device and pharmaceutical companies, biotech and life sciences firms, as well as hospitals and provider organizations. Clay is a graduate of Vanderbilt University. Clay has helped clients launch close to 500 new medical brands and has provided strategic marketing counsel to publicly traded medical companies during their startup, pre-IPO periods. In addition, he has developed business and communication strategies that have helped numerous private medical technology companies raise hundreds of millions of dollars in investment capital. 
More speaker bio's coming soon!
Have questions about 2015 Orange County Ophthalmology Technology Summit?
Contact OCTANe
When & Where

Center Club
650 Town Center Dr
Costa Mesa, CA 92626


Tuesday, June 16, 2015 from 11:30 AM to 6:00 PM (PDT)
Add to my calendar
Organizer
Website:http://www.octaneoc.org/organizer/octane-2/