| | |
| --- | --- |
| | |
Event Details
OCTEC is a non-profit organization committed to the professional growth of the traffic engineering and transportation planning industry and the professionals therein, in Orange County, CA.  Our annual membership drive is being held now for 2015 dues.  While our meetings and events are open to all who are interested in the traffic/transportation industry (not just members), we strongly encourage you to become a member to support this valuable organization. 
Membership in the Orange County Traffic Engineering Council (OCTEC) is the best investment you can make to enhance your transportation knowledge and technical skills. As an OCTEC member, you will be part of a dynamic group of dedicated professionals in Orange County.
If you pay your dues in full before January 21, 2015 @ 5PM, you will be entered to win either a $100 Gift Card or one of two $50 Gift Cards.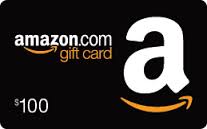 -    Membership in OCTEC is by individual, not by company/agency

-    Only one entry per person

-    OCTEC membership must be paid in full through Eventbrite

-    All names will be entered in a drawing that will be held at the January 22, 2015 meeting

-    DO NOT need to be present to win
How to Join
Membership is $25 per year, due at the first meeting of the calendar year, which is January 22, 2015. Online registration assists in managing our ever-growing list of members and makes the process easier for you. 
Please join now by entering your contact information on the Eventbite site.  Payment may be made by credit card on the site, or by check or cash by mail or at the door.  You can select your preferred option on this web site.
If you have questions regarding membership, please contact Eric Loke at (949) 644-3336 or send an e-mail to eloke@newportbeachca.gov. 
Free Student Membership Offer
Students can now join OCTEC as a "Student Member" for FREE with their dues waived completely while they are a student!   New student members, please do not use this web site.  Please contact Eric Loke at (949) 644-3336 or send an e-mail to eloke@newportbeachca.gov. 
Organizer
In 1959, a very small group of Traffic Engineers in Orange County started meeting during their noon hour once each month. It had become quite evident that a dire need existed within the county for a forum within which all persons engaged in the Traffic Engineering function might periodically gather, discuss individual or mutual problems, and arrive at solutions which reflect the combined talents of the professionals and the public. The organizers were soon joined by representatives of other firms or agencies who sought to either lend their talents or become recipients of professional assistance. The ORANGE COUNTY TRAFFIC ENGINEERING COUNCIL did indeed become the desired forum.