Sales Have Ended
Registrations are closed
Registration is no longer available on-line. However, day-of registration is available at the Summit; day-of price is $65.
Sales Have Ended
Registrations are closed
Registration is no longer available on-line. However, day-of registration is available at the Summit; day-of price is $65.
Description
About the Summit
NJBWC announces the 2015 New Jersey Bike & Walk Summit, to be held on Saturday, February 21, 2015 in collaboration with the Alan M. Voorhees Transportation Center at the Edward J. Bloustein School of Rutgers University in New Brunswick. The NJBWC Summit is New Jersey's statewide meeting of bicycle and pedestrian advocates, elected officials and other township leaders, transportation and urban planners, bike shop owners and managers, cycling, walking, fitness and health enthusiasts and experts, recreation, trails and club leaders and others who are interested in making our state a better place to live.
NJBWC is pleased to offer you the opportunity to learn more about current state and federal legal and policy issues affecting your community, make you aware of various public funding sources, enable you to network, identify and develop mutually beneficial relationships that can help your community become more bike and pedestrian friendly and therefore, more livable.
Plenary speakers
US Congressman Albio Sires - NJ District 8;US Congressman Albio Sires is an ardent supporter of improved transportation and commuting options, including bicycle and pedestrian infrastructure. Congressman Sires serves on the Highways and Transit Subcommittee. He is actively involved in reauthorizing the Surface Transportation bill, supporting increased transit and commuting options, safer streets, and more efficient goods movement. This past year, he introduced the New Opportunities for Bicycle and Pedestrian Infrastructure Financing Act of 2014, bipartisan legislation to allow communities to take advantage of low-cost financing for projects that make our streets and sidewalks safer for all users.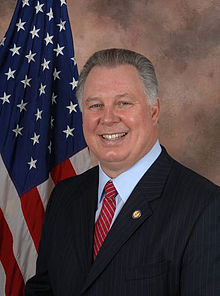 Jon

Orcutt

-

Jon Orcutt was Director of Policy at the New York City Dept. of Transportation from 2007 to 2014. Jon oversaw development of NYC DOT's strategic plan in 2007-2008 and was a leader of the team that delivered major street design and other transportation innovations in NYC during the past seven years. These included major new pedestrian and public spaces along Broadway in Manhattan and throughout the city, weekend pedestrian streets, innovative bike lane designs, a robust and extensive cycling network and a set of new safety programs, including 20mph zones in residential areas. He led the development of CitiBike, the City's large scale public bicycle program, New York's integrated pedestrian wayfinding system and Mayor de Blasio's recent Vision Zero traffic safety policy. Jon also teaches an annual course on contemporary transportation policy issues at New York University's Wagner School of Public Service. Jon has contributed to transportation policy-making reform in New York City and the New York metropolitan area for nearly twenty years.

Since leaving New York City government, Jon has consulted with a variety of governments, organizations and companies on sustainable transportation strategies, including traffic safety, public bike share systems and overall bicycle transportation strategies. He has recently appeared at events in Mexico, Tokyo, Buenos Aires, Sáo Paulo and New York.

Prior to joining NYCDOT in 2007, he served as executive director of both Transportation Alternatives and the Tri-State Transportation Campaign, overseeing growth and rising influence at both organizations.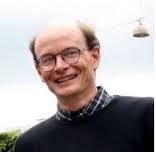 Robert Clark -

As the Division Administrator, Clark is the principal representative of the Federal Highway Administration (FHWA) in New Jersey and is responsible for administering the total Federal-aid highway program in the State. Clark is also responsible for providing leadership and guidance to State and local officials in identifying surface transportation needs and related priorities which, when implemented, carry out national transportation and safety program goals. Clark holds a Bachelor's Degree in Finance from Georgia Southern University and a Master's Degree in Public Administration from North Carolina State University.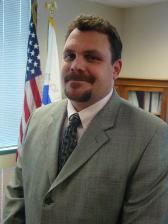 Women's Forum moderated by
Susi

Wunsch - Contributor to Bicycling and Momentum magazines; founder, VeloJoy

A passionate advocate for engaging more women in cycling, Wunsch serves on the board of directors of Transportation Alternatives in New York City, on the advisory committee of the national Women Bike program of the League of American Bicyclists and is a member of the Outdoor Industries Women's Coalition.
As a writer, Wunsch has contributed to Bicycling Magazine, Momentum Magazine and the fashion website Refinery29.com. Susi Wunsch rides her own bicycle, as well as Citi Bike share, for daily transportation in New York City, and is an avid road cyclist on weekends. In 2010, she founded velojoy.com, a New York City-based website focused on city cycling style and lifestyle.

Over 20 panel sessions and presentations planned, including a pecha kucha session.
Registration
Registration includes access to all of the day's events, breakfast and lunch. On-line pre-registration is available for $50 per attendee. Registration will also be available at the event for $65. Pre-registration price of $50 ends on Wednesday, February 18, 2015 at midnight.
Day-of registration and check-in will begin at 8 am on Saturday morning, February 21. Opening remarks and the plenary will begin promptly at 8:45 am.
Payment may also be made by check; please make checks payable to:
New Jersey Bike & Walk Coalition
and send to:
NJBWC
Suite 140
551 Valley Road
Montclair, NJ 07043
Checks must be received by Wednesday, February 18, 2015.
Registration to the NJ Bike & Walk Summit is non-refundable.
Please join NJBWC for a full day of cycling and walking advocacy, networking, sharing of ideas and bridging gaps across NJ communities. The 2015 Summit promises to be our best one yet!
For questions, please send a note to: info@njbwc.org
Organizer of 2015 New Jersey Bike & Walk Summit
NJBWC is New Jersey's only statewide organization advocating for bicyclists and pedestrian rights.
NJBWC is dedicated to: 
PROTECTING the rights and safety of New Jersey bicyclists and walkers
PROMOTING bicycling and walking for fun, fitness, and transportation
EDUCATING bicyclists, walkers, and drivers about our rights and responsibilities
CONNECTING our communities with a smarter transportation system