2015 MISSA Cressy Qualifier

Saturday, September 19, 2015 at 8:00 AM

-

Sunday, September 20, 2015 at 4:00 PM (CDT)
Event Details
NOTICE OF RACE
MISSA Cressy Qualifier 2015 - Hosted by White Bear Sailing School
Date: Saturday September 19th  – Sunday September 20th
Location: Lakeside Pavilion at the White Bear Yacht Club - 56 Dellwood Ave. Dellwood, MN 55115
Event Chairman: Nick Hovland
Class (BYOB): Laser (Full and Radial)

Rules: The regatta will be governed by the 2013-2016 ISAF RRS, the prescriptions of the US Sailing Association, the ISSA Procedural Rules, MISSA Procedural Rules, this Notice of Race and the Sailing Instructions.
Eligibility:  Competing schools must be members of ISSA/MISSA and meet ISSA eligibility rules as prescribed in   the procedural rules.  All competitors must be accompanied by a designated adult team leader, who may be an advisor, coach, or parent recognized by the school.
Registration and Entry: Entries must be received by 5:00pm on Monday, September 14th.
 Each sailor must register online at the Eventbrite regatta page. Eligible sailors should also email sailwbss@gmail.com your intent to compete ASAP.  Email should include school, name(s) of the sailor(s), divison(full or radial), and Laser sail number.
Entry fee is $30 per competitor. There will be NO FOOD provided for this event. There is no drop-dead date for Cressy Qualifier once you have registered.
This regatta is a qualifier for the Cressy Championship hosted at Old Dominion in Norfolk, VA . The top 2 laser full rigs and the top 2 laser radial rigs will get a berth to the Cressy Championship. Sailors that earn a qualfing spot have until Tuesday, September 22nd at 12:00pm CST to delare their intent to compete to the Regatta Chair, Area Rep and MISSA President.
Schedule of Events:
 Saturday, September 19th 
8:00 - 8:45am  Check-in/Boat Set-up at WBSS
8:45 - 9:00am  Mandatory Coaches Meeting
9:00 - 9:15am  Mandatory Competitors Meeting 

9:45am - Starting time for first race (changes to the first start time may be announced at Competitors Meeting). Sailing will continue throughout the day. 
No races will be started after 5:00pm
 Sunday, September 20th 
  8:30 - 9:00am  Boat Set-up 
9:00 - 9:15am   Mandatory Competitors Meeting
9:45am - Starting time for first race (changes to the first start of the day may be announced the night before or at the Competitors Meeting).
1:30pm - NO RACE will be started after this time.  Awards Presentation – 1 hour after the last race. 
TRAILERS AND PARKING:  All coach boats should launch from Ramsey County Beach(also known as White Bear Beach Park). Lasers on trailers or car top carriers can be unloaded at WBSS and brought down to the beach or lawn area for rigging. Each sailor should bring their own dolly. There will be a parking attendant at WBSS to help direct you where to unload and park.
GO GREEN: WBSS has Culligan water filters on site. Please bring a water bottle to help us minimize use of plastic bottles and cups. 
 REGATTA CONTACT:
Nick Hovland(WBSS Director)           651.429.8395                           sailwbss@gmail.com
Housing Info: Limited housing available. Please have one representative per school email sailwbss@gmail.com your housing requests no later than Saturday, September 14th.
NOTE:  Participation in the Cressy Qualifier is contingent on the parent or guardian of each sailor agreeing to the terms of the WBSS Waiver at the online registration. Completion of online registration will serve as an agreeement to the terms of the waiver of liability.
WHITE BEAR SAILING SCHOOL WAIVER
I am familiar with the fact that there are hazards involved in activities involving water and water craft, including such things as weather, wind, and equipment. I agree to release and hold the White Bear Yacht Club, the White Bear Sailing School, their officers, directors, employees, agents and associates harmless from any or all damages, losses, claims, suits, actions, expenses, or liability for any incident or injury to myself, my crew, my boat, or any personal property which may directly or indirectly arise from my participation in any class, activity, race or event sponsored by or associated with these entities. I acknowledge the dangers and risks involved in the sport of sailing (both competitively and for pleasure), and I agree to assume all risks and dangers associated therewith. I mutually agree with the other students and contestants to abide by all the rules and regulations governing all activities, classes, races or events and certify that I am in compliance with the safety requirements of the Minnesota Department of Natural Resources. If I am using my own boat or equipment (including buoyancy devices), I certify that I have caused my boat and equipment to be properly registered, displaying the requisite license decals, that I carry all the required equipment (including buoyancy devices) and that my boat and equipment have been properly maintained and are safe to sail. I also give permission to the White Bear Sailing School and or parties designated by White Bear Sailing School to photograph the registrant and use such photographs in all forms of media, for any and all promotional purposes including advertising, publicity, display, audio-visual, exhibition, commercial or editorial use. I understand that the term "photograph" as used herein encompasses still photographs, audio recording and motion picture footage. I further consent to the reproduction and/or authorization by White Bear Sailing School to reproduce and use such photographs for use in all markets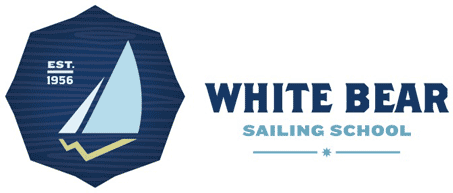 When & Where

White Bear Sailing School
56 Dellwood Avenue
Dellwood, MN 55115


Saturday, September 19, 2015 at 8:00 AM

-

Sunday, September 20, 2015 at 4:00 PM (CDT)
Add to my calendar
Organizer
White Bear Sailing School(WBSS) will engage in activities that foster the legacy, skills, and art of sailing through education, competition and fun with programs for all ages.  We strive to provide all of our students with a fun and safe leaning environment that offers a broad exposure to the sport of sailing.  We do this by offering instruction for children, teens, and adults of all levels, from beginning sailing through advanced racing.   WBSS employs a team often part-time and full-time instructors and coaches throughout the summer and two high school coaches during the spring and fall seasons. All WBSS instructors/coaches are US Sailing certified as Level 1, 2, or 3 Instructors. These certifications include First Aid and CPR. WBSS follows US Sailing teaching methods and implements a curriculum focused on safety, fun and learning while following US Sailing's standards.  During the spring and fall high school sailors from Mahtomedi, Mounds Park, North Branch and Visitation School practice/train together at WBSS and compete at Midwest Interscholastic Sailing Association(MISSA) and Interscholastic Sailing Association(ISSA) regattas.