2015 Miss World Search - Maryland, DC, Virginia

Saturday, January 10, 2015 at 8:00 AM

-

Sunday, January 11, 2015 at 7:00 PM (EST)
Event Details
The Road to Miss World 2015 Starts HERE!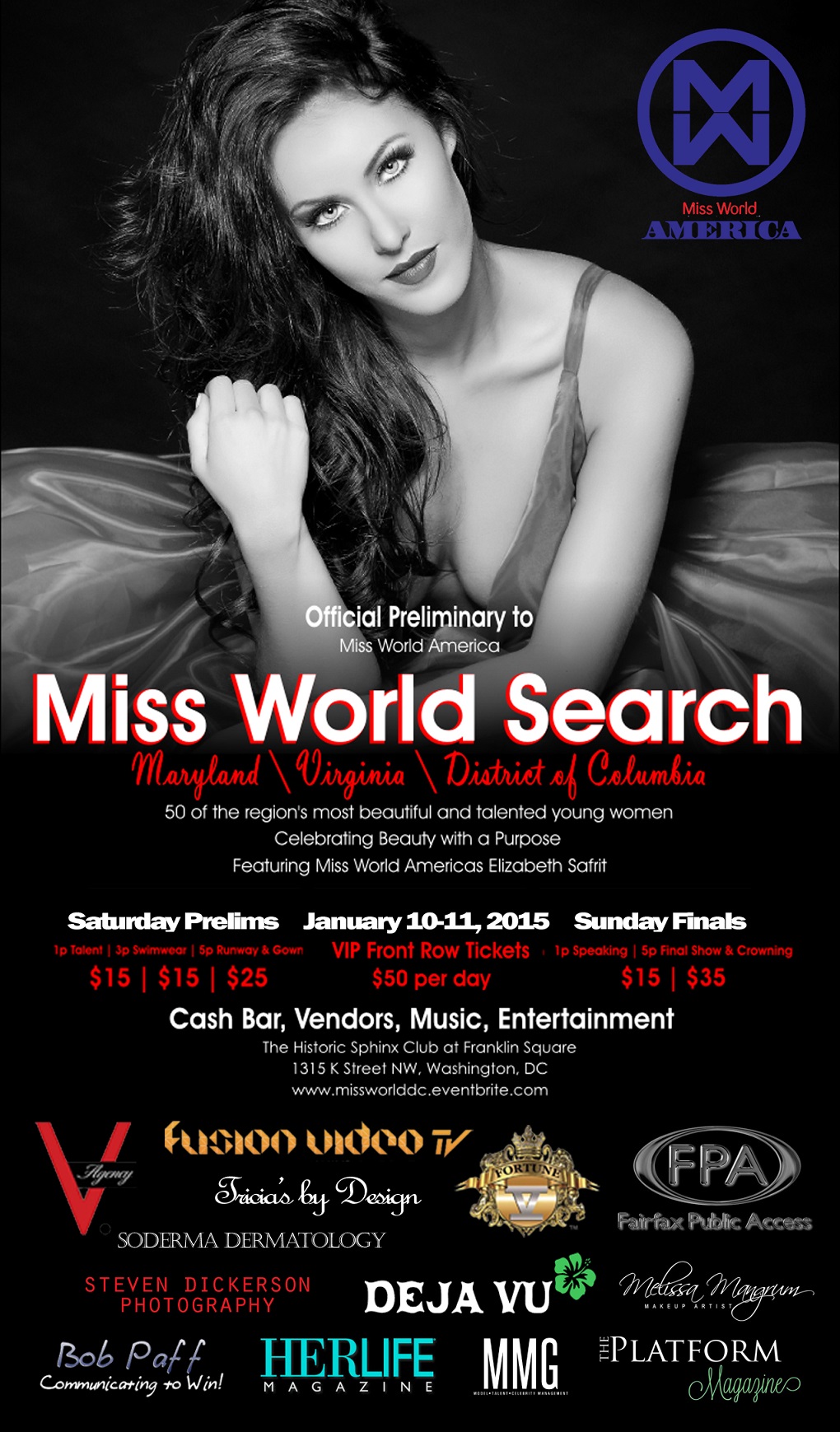 TICKETS ARE FOR SALE AT THE DOOR, CASH ONLY! 
SATURDAY, JANUARY 10, 2015
1P TALENT $15
3P SWIMWEAR $15
5P RUNWAY & GOWN $25 (CASH BAR & APPETIZERS)
VIP ALL DAY PASSES FRONT ROW - A SELECT FEW SEATS AVAILABLE $50 
ENTERTAINMENT ON STAGE ALL DAY!
SUNDAY, JANUARY 11, 2015 
1P PUBLIC SPEAKING $15
5P FINAL SHOW - RUNWAY, GOWN, CROWNINGS $35 (CASH BAR & APPS) 
VIP ALL DAY PASSES FRONT ROW - A SELECT FEW SEATS AVAILABLE $50 
ENTERTAINMENT ON STAGE ALL DAY INCLUDING CHI CHI MONET!
---

ABOUT MISS WORLD AMERICA: Whereas historically the representative from America has been chosen from the modeling industry, we now call upon the ladies of The United States of America between the ages of 16 and 25 to represent your state at Miss World America 2015. The national winner will represent America at the 65th Annual Miss World 2015, the largest and most prestigious international pageant, representing BEAUTY WITH A PURPOSE.
CONTESTANTS: Online registration will close on Wednesday, January 7. Walk in registrations are welcome at 8am on Saturday, January 10. Please scroll down for all contestant information. Walk in registration fee is $200 cash. 
HELPFUL LINKS: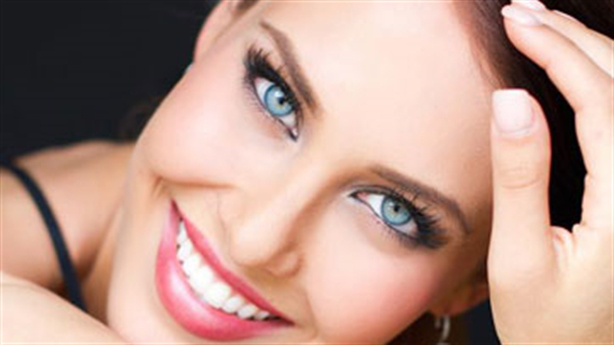 EVENT INFORMATION: 
Facebook Event: Join us here to view updates on VIP guests and judges including Miss World Americas Elizabeth Safrit (2nd Runner Up Miss World 2014)

Please note that contestants will follow a different schedule. Contestant arrival time is 8am on Saturday, January 10. Scroll down for contestant details. 

Saturday, January 10

, 2015
1p Talent $15
3p Swimwear $15
5p Runway, Gown and Announcement of Finalists $25 (Bar and refreshments)
Sunday, January 11, 2015


1p

 Beauty with A Purpose Public Speaking

 $15




5p Finals - Runway, Gown and Crownings $35 (Bar and refreshments)

 

The Historic Sphinx Club, 1315 K Street NW, Washington, DC, Inside the Almas Shriners Temple
About the Contest: This Miss World Search is the official preliminary to represent Maryland, Virginia or DC at Miss World America 2015, where one winner will be selected to compete at the 65th Annual Miss World 2015
Hotels & Parking: Nearby hotels are the Hamilton Crowne Plaza, the Washington Plaza, the Residence Inn and the Westin City Center. The venue is near the McPherson Square Metro Stop. Nearest parking is the Park America Garage on 13th St at 13th & K.
Contestants: Online entry deadline

 is January 7.

No entries accepted January 8-9. 

Walk-in entries accepted on Saturday, January 10, 8am. Contestants should thoroughly read the FAQs below to be prepared for all facets of competition. 

Tickets: VIP daily show tickets are $50 each, including front row at all shows, while available. Single show tickets are available at the door, cash only $15-$35 per show. Please scroll down for the show schedule.  
Media, Photography & Vendor Requests: Contact Laura Clark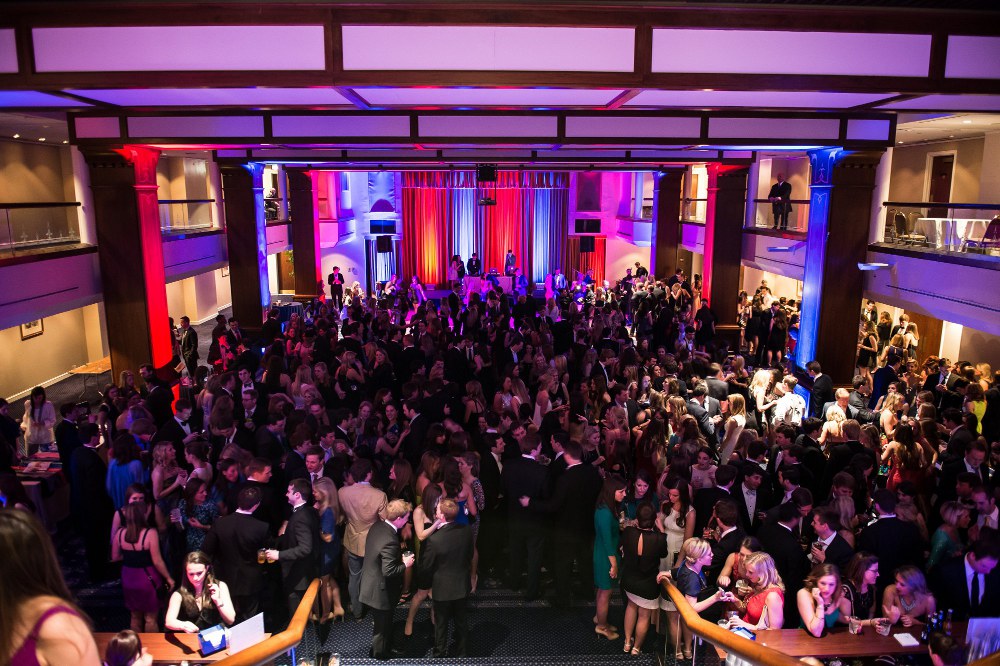 CONTESTANT SCHEDULE: 
SATURDAY, JANUARY 10: Contestants must arrive at 8:00am to the Sphinx Club in rehearsal attire.

 Walk in contestants are accepted with a $200 CASH walk in fee. Bring 7 copies of headshot and all wardrobe for the day. There are NO JUDGE BIOS or WAIVERS needed, only your headshots. You will complete a production sheet upon arrival. Only contestants should arrive for check in, no parents or coaches. 

All contestants will undergo morning orientation and rehearsals. 

When not rehearsing and not competing, you will have the dressing room available or you may leave the venue.

SATURDAY, JANUARY 10: Preliminary Contests 
8a-10a All contestants rehearse
10a-11:30a Talent contestants rehearse
12p: Doors open to the public for ticketed guests. Entertainment will be on stage throughout the day in between official contests. 
1p: Optional Talent 
3p: Optional Swimwear 
5p: Runway, Gown & Finalist announcements 


An invitation to Sunday finals will be extended first to those winning the HIGH POINT AWARDS - the top 2 scores in each of the 4 preliminary contests, regardless of overall scores. The remaining finalist positions will be determined based on overall score comprised of 50% runway and 50% gown. Talent and swimwear are not included in overall score. The number of finalists will be based on number of overall contestants and will vary per state. Following announcement, finalists will meet and rehearse for approximately 90 minutes to receive new contest order and instructions for day two. Finalists should expect to remain on site until about 9pm.

SUNDAY, JANUARY 11: Finals. All scores are erased. 
8a: Venue available for finalist arrival
9a: Interviews, Public Speaking Rehearsal 
12p: Doors open to the public for ticketed guests. 

Entertainment will be on stage throughout the day in between official contests. 

1p: Beauty with A Purpose Public Speaking 
5p: Finals & Winner announcements 
All Finalists will re-compete in Runway & Gown. Top 3 will be selected based on today's overall scores in interview, speaking, runway and gown. Top 3 will participate in on-stage question for selection of the winner, based on 20% for each category in today's competition. Winners will be available for press interviews immediately following the crowning and photographs.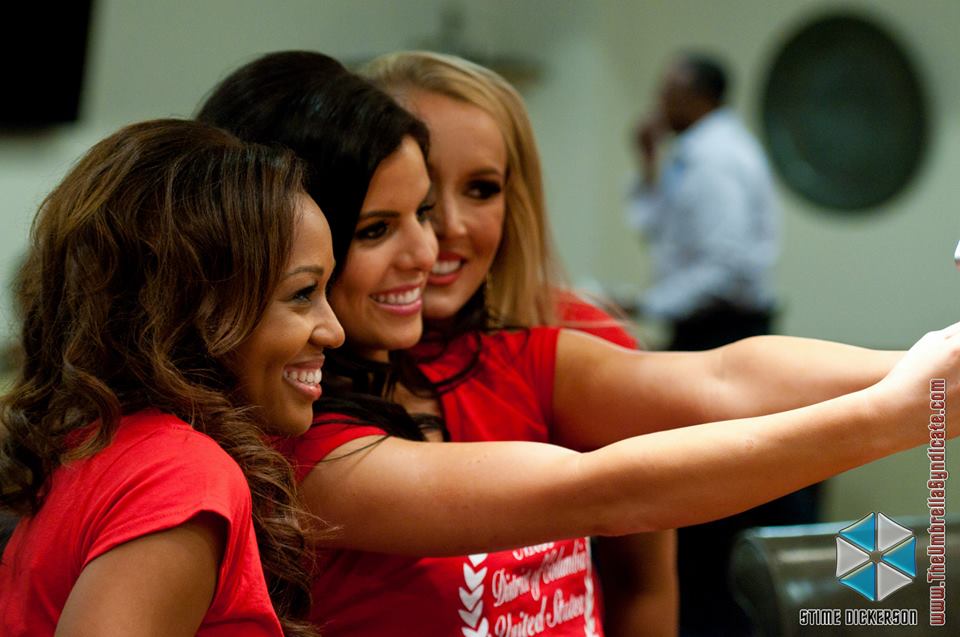 CONTESTANT REQUIREMENTS:
Be age 16-25 years old. Contestants may be age 16 and turn 17 by November 1, 2015. Contestants must be age 25 or younger on July 15, 2015. 

Reside, attend school, or work within Maryland, Virginia or the District of Columbia

Be a U.S. citizen by birth or naturalization 

Have never been married and never given birth 

Have never posed nude in print or film, never convicted of a felony and be of high moral standing deemed appropriate by Miss World 

Agree to compete at Miss World America from June 29-July 5, 2015 (travel paid) 
CONTEST COMPONENTS:
Optional talent audition (1 min 30 sec) 

Optional swimwear (one piece, two piece, wrap optional)

20% runway contest (contestant's choice of all white attire) 

20% evening gown contest (must touch the floor) 

20% interview (one-on-one round robin) 

20% public speaking (3 minutes on topic "Beauty with a Purpose") 

20% on-stage question (finalists only)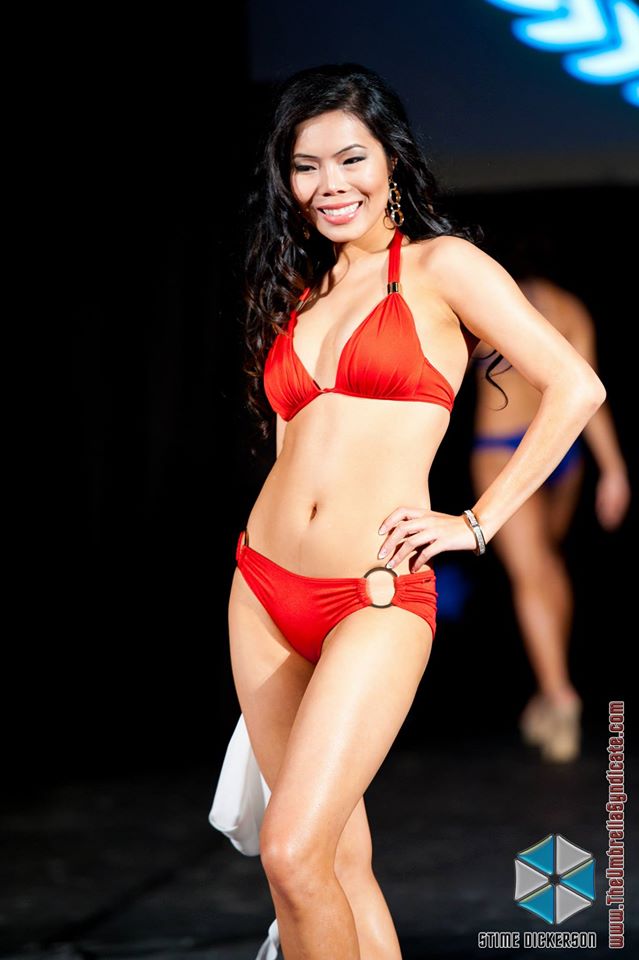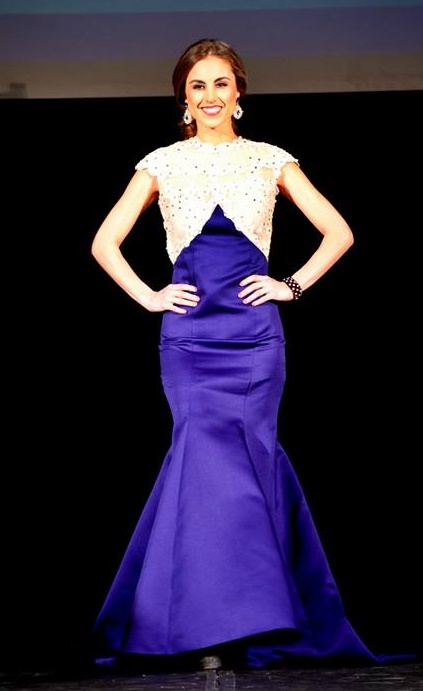 PRIZES: 
Official Miss World America state crown and sash

Travel to Miss World America in summer 2015, where one winner will receive the title and be invited to compete at Miss World

National wardrobe, training, skin care, photography provided by various sponsors

As an official partner of the Miss United States Organization, all contestants who do not win the Miss World Search state preliminary in DC, Maryland or Virginia will receive $150 off entry to 2015 Miss United States or Miss Teen United States state preliminary in DC, Maryland or Virginia, with a confirmed entry by January 31, 2015.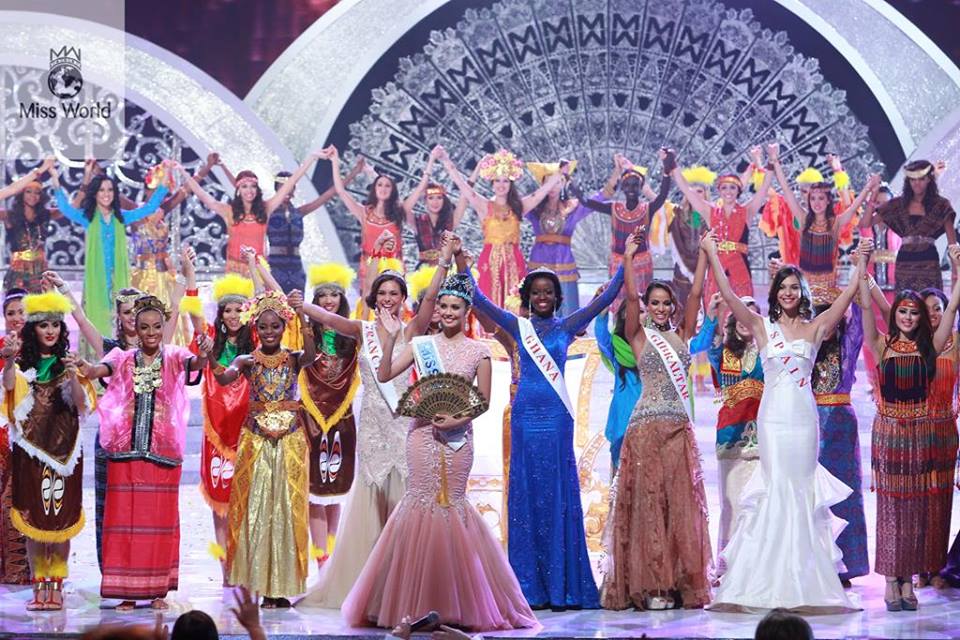 CONTESTANTS - Frequently Asked Questions:
What is the contestant entry fee? $150 online entry fee through January 7. Walk ins arriving on January 10 will require a $250 entry fee in cash.
Are there height and weight requirements? No! Bear in mind that the swimwear component will be scoring a contestant on representing a healthy image. The judges are not advised on preferred weight, body type, height or other physical attributes. 
What is included with my entry fee? This low contestant entry fee affords this first year program the opportunity to be hosted at the beautiful, historic Washington, DC "Sphinx Club" inside the Almas Shriners Temple, snacks, water, tshirt for all contestants. Your experience will result in high quality photos, available at no cost once published after the event. There are NO additional fees that will be asked of contestants, excluding the optional talent audition fee of $50 per contestant. 
Are my fees or tickets refundable or transferrable?

All entry fees and ticket sales are final and may not be refunded. You may request in writing to transfer your entry fees to the Miss United States Organization state program for DC, Maryland, or Virginia, requiring approval of directors. Tickets may be transferred to other show guests.

How much are tickets? The $100 VIP weekend pass and $50 VIP daily pass are sold online, offering front row seating during all shows, and easy early access to seating. Single show tickets will be $15-$35 each for sale at the door.

Contestants do not require tickets and while not competing, may sit in the contestant only section. Contestants who do not advance to the Finals may attend on Day 2 for free.

What are the wardrobe requirements?

Optional talent:

Contestant's choice that compliments her talent. Hair, makeup, and accessories should compliment all wardrobe choices.

Runway:

Contestant's choice of white attire, head to toe. Outfits may have crystal, gold, silver accents with the primary color of WHITE for the attire. Heels may be white, nude, clear, crystal, gold or silver.

Optional swimwear:

Contestant's choice of one or two piece in good taste, with proper coverage. A swimwear wrap may be worn if chosen. Heels may be nude, clear, crystal, gold or silver.

Evening gown:

Contestant's choice of floor length dress. Gown must touch the floor. Bear in mind that contestants will walk on stairs in gown.

Interview:

Contestant's choice of dress, suit, slacks and heels, exhibiting a professional and trendy image. Makeup should be more natural.

Public speaking:

 The contestant should wear the same wardrobe as interview.

On-stage question:

Contestants will remain in evening gown.

Rehearsals:

Your choice of rehearsal attire for Saturday morning / evening. Cameras will be rolling during rehearsals as this contest is being filmed for Fairfax Access Public Television. 
Am I eligible? All contestants must be allowed to relinquish other obligations such as a local title in order to fulfill the Miss World state title through Fall 2015. Expected 2016 contest dates are September-November 2015, therefore the state titleholder will crown her successor and be relinquished from her title at that time. Modeling contracts may be allowed, as long as the contestant remains the point of contact with Miss World America at all times. A modeling contract may NOT interfere with Miss World America commitments such as photo shoots, appearances, endorsements, and online representation. If asked, contestants must show proof of residency, work or school within the region. If asked, contestants must show proof of date of birth being age 16-25 years old. A contestant age 16 must turn 17 by November 1, 2015. A contestant age 25 may not turn 26 until after July 15, 2015. If asked, contestants must show a U.S. birth certificate or naturalization document making her a legal United States citizen. Contestants may have never given birth to children and may have never been married. Any contestant who is reported to have posed nude in print or film, have been convicted of a felony, or show behavior in recent years deemed inappropriate to the Miss World reputation, will immediately be dismissed with no refund of entry fees.
How does this program relate to the Miss United States Organization? Miss World America is an official partner of MUSO. Details of this partnership will vary from state to state. In 2014, Miss United States Elizabeth Safrit was selected to serve as the Miss World representative for America, and moving forward the two organizations have partnered. In the future, the Miss World America winner will advance to Miss World. Each year, the Miss United States Organization will send up to three MUSO delegates to compete at Miss World America: The People's Choice winner (age 17-25), Miss Teen United States (if age 17-19) and Miss United States (if age 20-25). 
How should I prepare for talent audition? Talent is entirely optional, allowing for two high-point recipients to receive an automatic invitation to Semifinals. Therefore, talent can help you but it will not hurt you, and choosing not to participate in talent will have no bearing on the overall score. If you have a talent, or if you would like to begin developing a talent, you will be contacted following your initial registration to determine your audition requirements and to submit an additional $50 fee. Talent should be no longer than one minute and thirty seconds. Music should be provided on a jump drive or by email the week prior and will be due immediately upon check in on Saturday. All music will be played from a laptop. Items provided at venue as needed: handheld / lapel microphone, piano, chair (may not stand on this chair or use as a prop), music stand. There will be very limited rehearsal time. The stage is a hard surface with no carpet, and dimensions will be provided at a later date. Ceiling height is very high. Talent is not included in the overall score. Talent will not be repeated during the contest weekend and is not required at the national stage, but is required at Miss World. Audio must be emailed to the event director with your name.
How should I prepare for the public speaking? The topic is "What Beauty with a Purpose means to me," correlating to the international slogan for Miss World. Presentation time is no longer than three minutes. There are no questions by the judges. Presentation need not include the contestant's name or introduction. Contestants may use notecards. No visual aids or props are allowed. A podium is available and is optional. Handheld microphone is provided and must be used. Contestants conduct public speaking on Day 2, on stage, open to public. There will rehearsal opportunities on the morning of Day 2. 
How should I prepare for the interview? Interview is conducted "round robin" style, meeting one-on-one with each judge for 3-4 minutes. Each contestant should have a 30-second verbal introduction prepared to start interview. Good items to include in your introduction: your name, age, city, school/major, career, platform, what makes you unique, why you are competing. Interviews will be seated. Judges do not have bios, only headshots. Judges are asked to have a conversation with the contestant, get to know her and her ability to represent the state at Miss World America, in the community, her goals and her experiences. Judges may direct any questions he/she deems appropriate. Contestants are encouraged to relax, be ready to discuss WHY you should be selected and WHY you would like the title. Just like other job interviews, this is your chance to sell yourself to the judge off the runway. Remember to smile, have good posture and be aware of nonverbal communication such as facial expressions and hand gestures. 
How should I prepare for on-stage question? This is the final look at contestants to evalute who will be the best spokesmodel. Each of the contestants will be asked the same question. We advise that contestants consider a variety of questions that are relevant to the position and the Miss World Organization. Answers should be conducted in 45 seconds or less. 
What should I bring on January 10? Rolling racks and outlets are provided. There are no mirrors backstage. 7 headshots on your choice of paper - black and white or color. During check in, you will complete your production sheet. Bring your competition wardrobe for that day only: Runway, Swim, Evening Gown, Talent. You need not bring interview/public speaking wardrobe on January 10 as space will be limited. One small bag and one hanging bag are allowed (NO LARGE SUITCASES). Bring a full length or table mirror (may leave mirrors overnight). Bathrobe, flip flops, comfortable lounging wardrobe between shows. Wear your choice of rehearsal attire for arrival, bearing in mind that cameras are rolling for public television filming. Makeup and hair products, appliances. Money for snacks or lunch at nearby restaurants. Power strip or extensions cords. Contestants should arrive READY for talent audition with hair and makeup styled. If you are not participating in talent, you will have time to apply hair and makeup or use on-site paid services.  
Are hair and makeup services provided? Daily rates are available to utilize Melissa Mangrum Artistry to book services for Saturday and/or Sunday for hair and/or makeup. Please contact melissa@melissamangrum.com to book services. 
Are hair and makeup artists or other guests allowed backstage? Only contestants and official event staff are permitted backstage. There will be no additional guests permitted backstage. This rule will be strictly enforced and violation will result in disqualification. 
Who are the judges? Judges are carefully selected based on their experience in fashion, modeling, photography, entertainment, community involvement, and other professional backgrounds. Judges are advised not to have previous relationships with contestants and may not communicate with contestants or guests before, during or after the contest. The judging panel will be released in the weeks prior to the contest dates. 
What are the time requirements of the winner?

As a spokesmodel search, the winner will work with the director to schedule occasional sponsorship, media and recruiting appearances, as well as photo shoots and filming to build her portfolio, charitable commitment deemed necessary to prepare the delegate for her "Beauty with a Purpose" campaign, and other events or meetings that benefit the program and the delegate's preparation for Miss World America. We stress that this is a spokesmodel search and not a pageant, therefore community work and social events will be carefully selected to work within the delegate's campaign and the program mission. 

What are the financial requirements of the winner? At present time, the program and sponsors do not fund hotel lodging during Miss World America, hair / makeup / tanning services at Miss World America, transportation to & from winner's activities other than Miss World America. Should these expenses not be covered through sponsorship, the winner will be advised how to deduct charitable expenses. The organization has sponsorship for contestant's national wardrobe, photography, dermatology, coaching and other elements required of the winner.    
For a complete prize package, please visit the state website:

Melissa Mangrum Salon & Makeup Artistry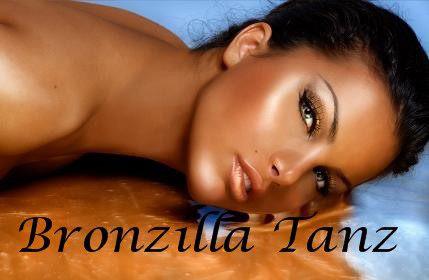 Bronzilla Tanz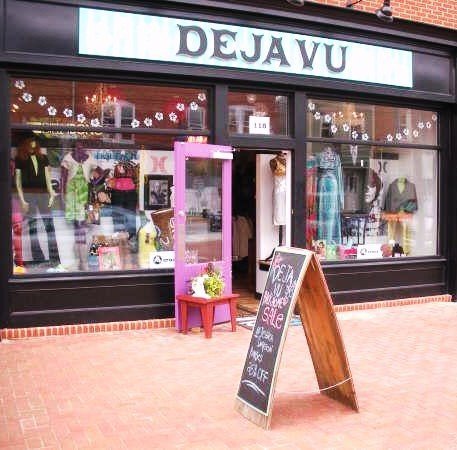 Deja Vu Boutique
 (Maryland & DC)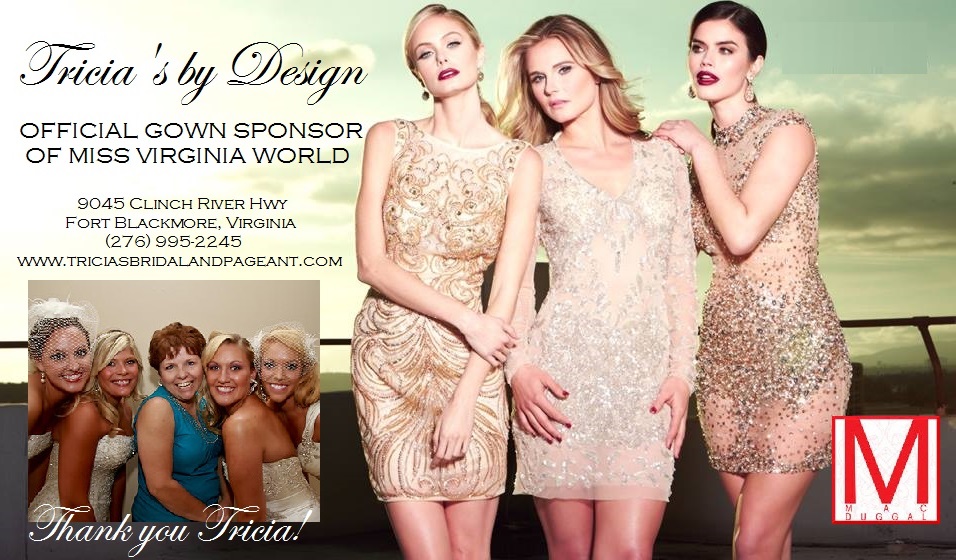 Tricia's by Design
 (Virginia)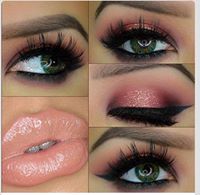 Max Lash - Younique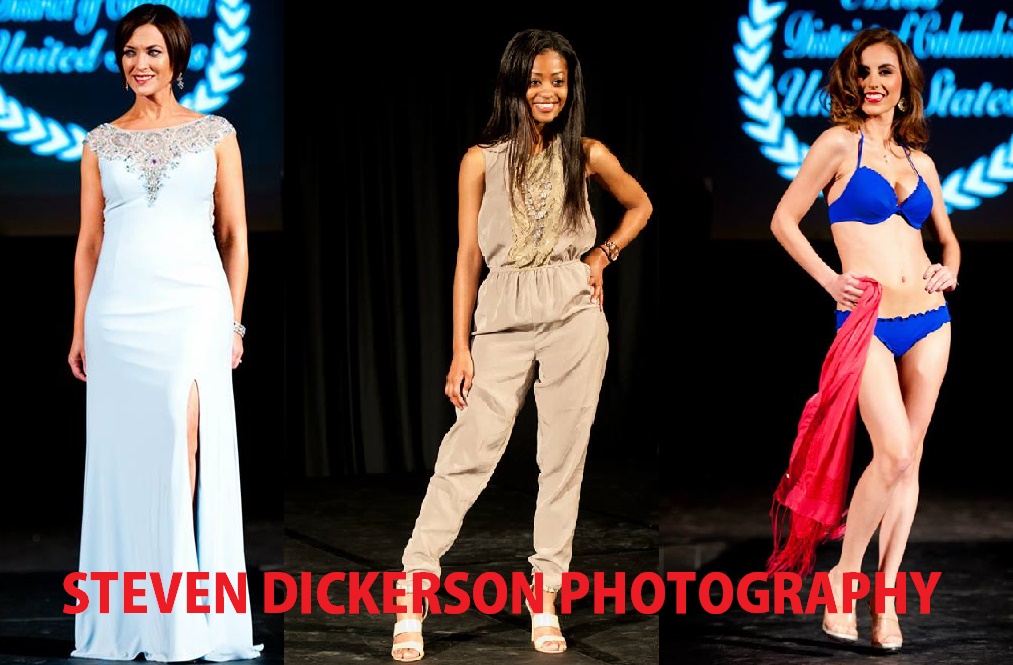 Steven Dickerson Photography

Fusion Video Producers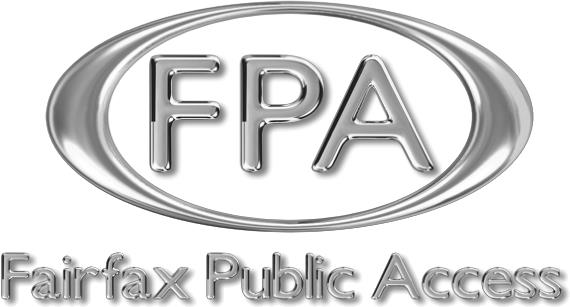 Fairfax Public Access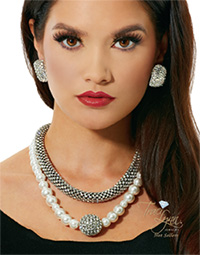 Traci Lynn Jewelry

It Works Global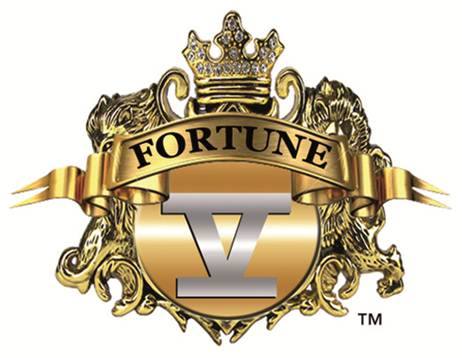 Fortune V Water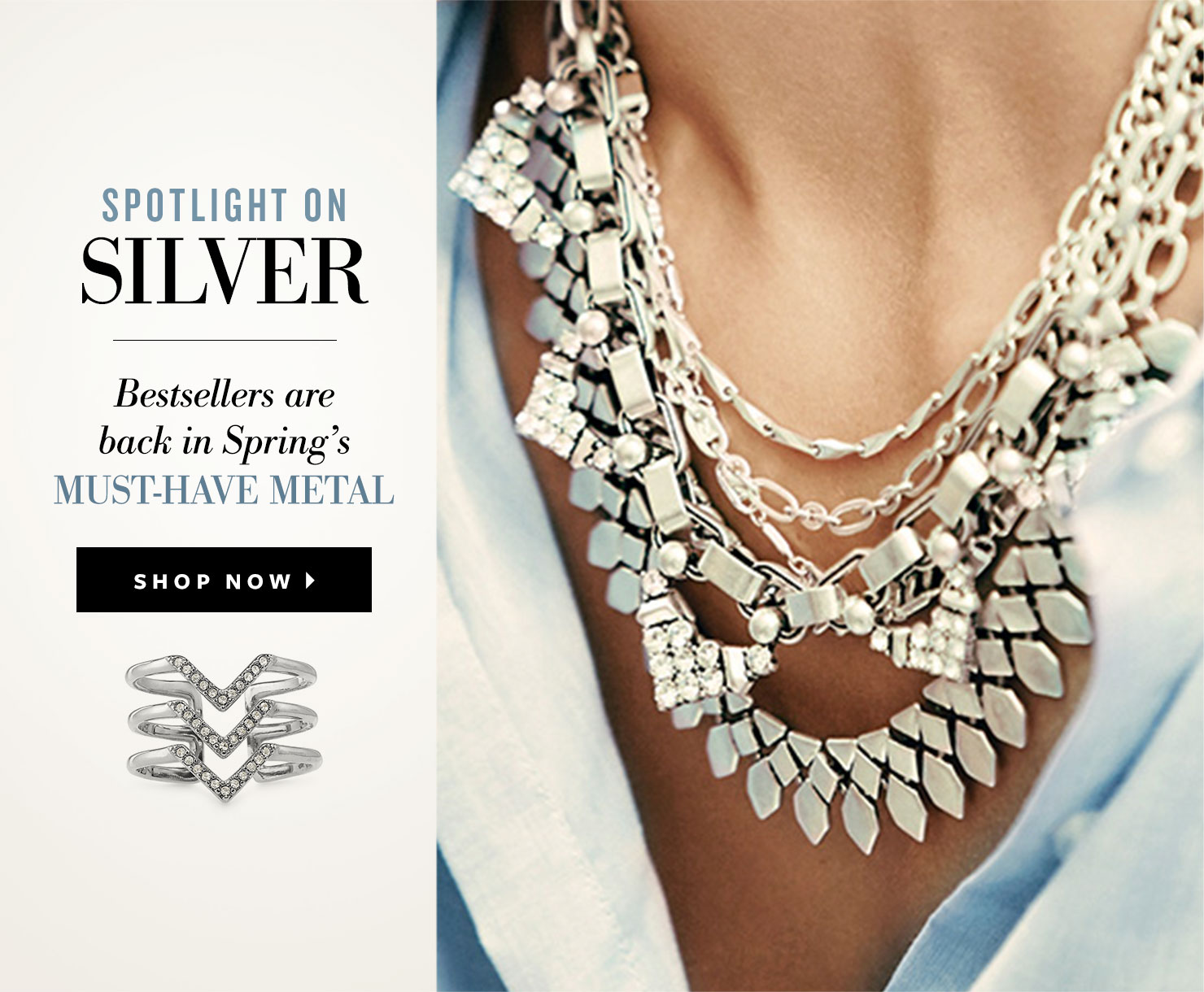 Stella & Dot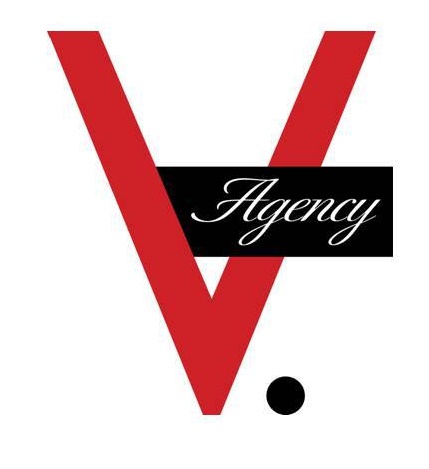 V Agency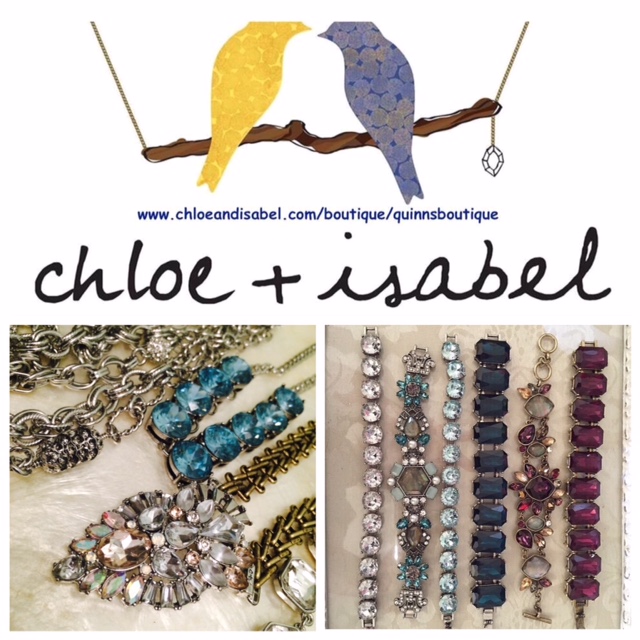 Chloe & Isabel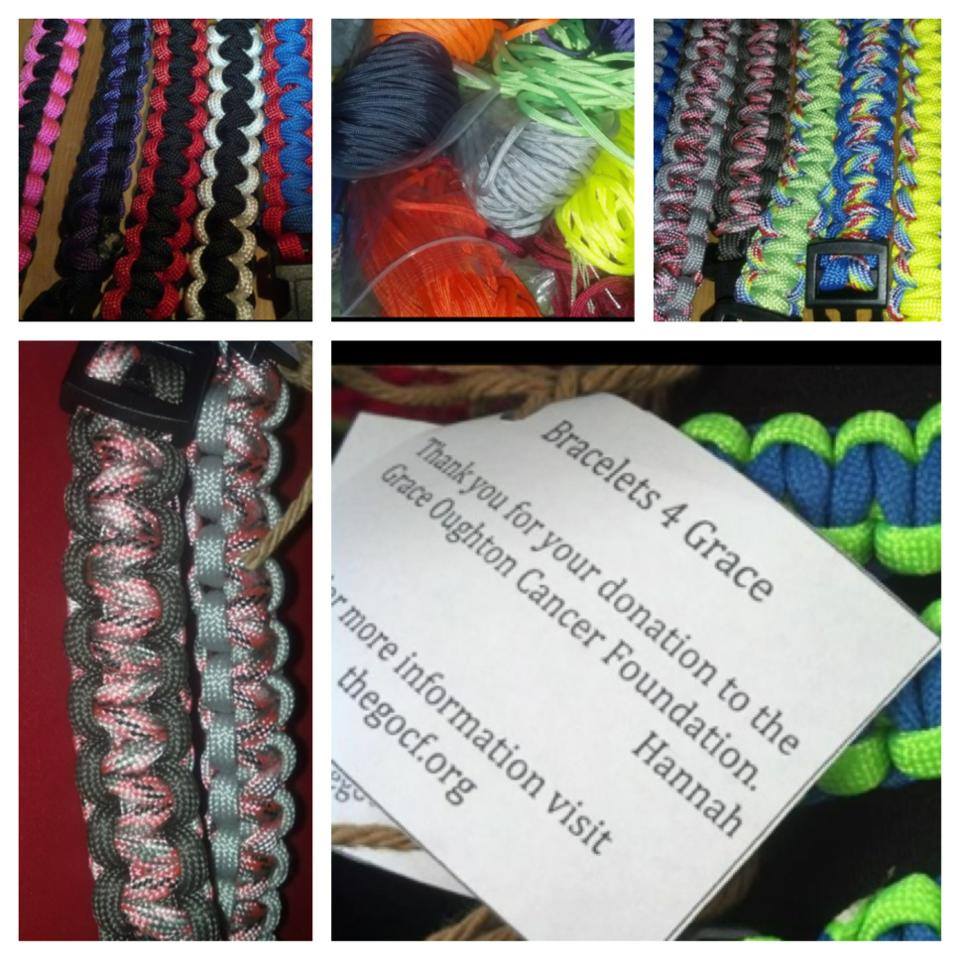 Bracelets 4 Grace
When & Where

The Sphinx Club at Franklin Square
1315 K St NW
Washington, DC 20005


Saturday, January 10, 2015 at 8:00 AM

-

Sunday, January 11, 2015 at 7:00 PM (EST)
Add to my calendar