2015 MFCI Symposium-Protecting The MotherBaby-Dyad: Innovation in Maternity Care

Wednesday, October 14, 2015 at 8:00 AM

-

Thursday, October 15, 2015 at 5:30 PM (PDT)
Event Details
2015 Mother-Friendly Childbirth Initiative Symposium
"PROTECTING THE MOTHERBABY-DYAD: INNOVATION IN MATERNITY CARE"
A Conference  &  Live-Streamed  Video Conference for Perinatal Professionals
Video recordings of some sessions will be available to all who attended in person on via video-conference after November 7, 2015. For those who did not attend, there will be a nominal charge. Please email us to request a video.
Wednesday and Thursday, October 14 & 15, 2015
8:00 a.m. to 5:30 p.m.
California Endowment Center
Los Angeles, California
Lunch, Free Parking and CEUs included
Register  for Live-Stream Video Conference
CEUs Pending: ACNM, BRN, ICEA, CHES, CERPs, LCSWs, MFTs, LPCCs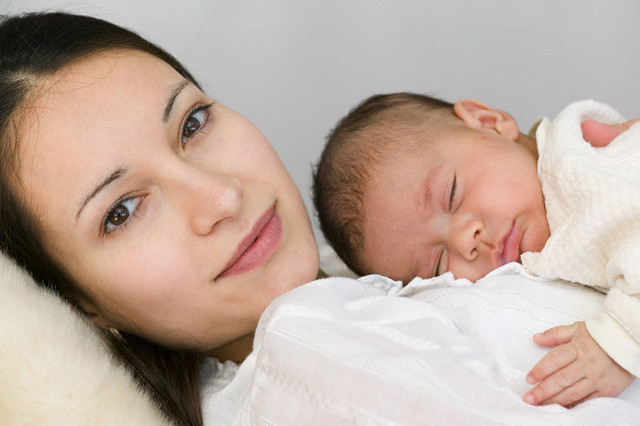 Hosted by
The Association for Wholistic Maternal and Newborn Health (AWMNH)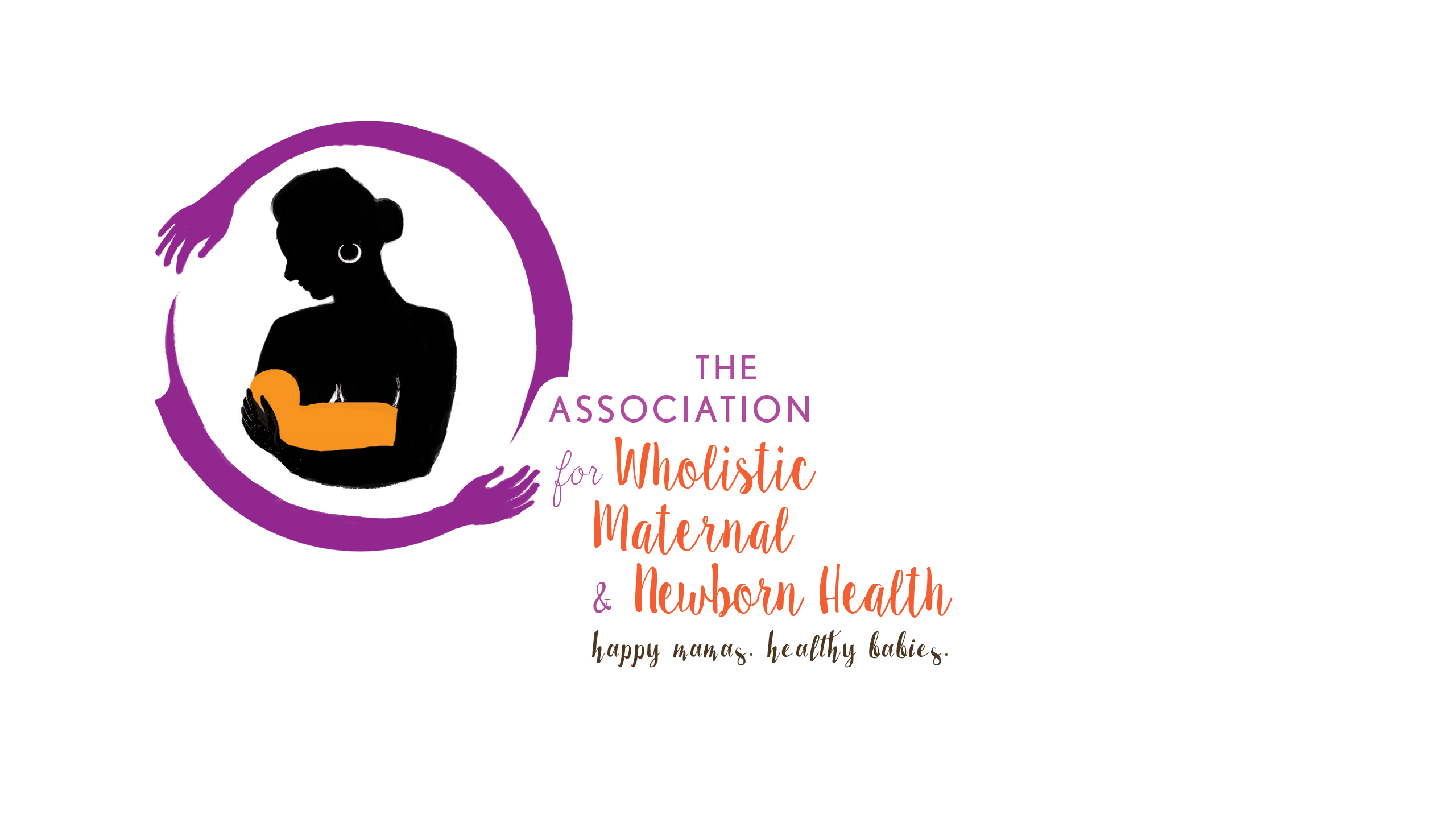 and
California Nurse Midwives Association - Los Angeles Chapter

Continuiung Education Unit Providers (Pending)
The following organizations approval for this event are in the process of being approved.

The Perinatal Advisory Council- Leadership, Advicacy, Consutation (PAC/LAC) is an approved provider by the California Board of Registered Nursing Provider CEP 5862. This conference is pending approcal for BRN CEUs. PAC/LAC is an approved provider of continuiung education credit for LCSW, LMT and LPCC as required by the California Board of Behavioral Sciences. PAC/LAC's provider number is PCE55563. This course is pending approval. PAC/LAC is approved provider of continuiung education credit for Certified Health Education Specialists by the National Commission on Health Education Credentialing. This course is pending approval.


BreastfeedLA is an approved Long-Term Provider by the International Board of Lactation Consultant Examiners #CLT113-36. They will provide CERPs for IBCLCs and CLEs.

 International Childbirth Education Association. CEUs are pending for Certified Doulas and Certified Childbirth Educators.
We are applying for CEU contact hours through The American College of Nurse Midwives for Certified Nurse Midwives and Certified Midwives. Licensed Midwives and Certified Professional Midwives may submit their contact hours for credit to their certifying and licensing entity.
---
SESSION DESCRIPTIONS AND SCHEDULE
VIEW THE CONFERENCE SCHEDULE, SESSION DESCRIPTIONS & SPEAKER BIOS
---
CLICK HERE FOR EXHIBITOR INFORMATION
PAY  FOR EXHIBITOR SPACE

Donations are Tax-Deductible
---
ATTEND THE FILM SCREENING OF "FREEDOM FOR BIRTH"
"Freedom for Birth" is a 58 minute documentary that reframes women's birthing rights as one of the most pressing human rights issues in the world today. "Freedom For Birth" is more than just a film. It marks the beginning of a movement that will focus global attention on the violations of women's rights during childbirth.
Wednesday, October 14 • 2:15pm – 3:30pm (Film) & 3:30pm-5:00pm (Lecture)
This 90 minute documentary film  and a lecture by Hermine Hayes-Klien, JD, of Human Rights and Childbirth may be purchased as a stand alone ticket ($25). If attending  Film Presentation only, must purchase Film Presentation Only \"Freedom for Birth\" (Regular) or if a student purchase student rate ticket: Film Presentation Only: \"Freedom for Birth\" (Student Rate)
---
CLOSING SYMPOSIUM EVENT:
PROFESSIONAL NETWORKING RECEPTION
Thursday, Oct. 15th -  4:30-6:00 p.m.
Wine, Beer & Apppetizers Served. Bring your Business Cards for the Resource Table
Attendees may attend this event only. Select "Reception Only" when registering.
Your company can sponsor this reception. Ask us how!

---
The 4th Annual MFCI Symposium will explore new and innovative approaches in maternity care to protect the MotherBaby Dyad and discuss emerging issues in perinatal health from a socioecological perspective.
---
PURPOSE OF CONFERENCE
To galvanize the perinatal  community to harmoniously work together to create multidiscliplinary maternity care teams committed to forwarding the action towards  a mother-and baby-centered, collaborative model of maternity care.
The 4th Annual MFCI Symposium will explore new and innovative approaches in maternity care to protect the MotherBaby-Dyad and discuss emerging issues in perinatal health from a socioecological perspective.


This conference encourages maternity care practices, practitioners & facilities to implement the Mother-Friendly Childbirth Initiative (MFCI) Developed by The Coalition for Improving Maternity Services (CIMS) in the hospital, clinic and community setting. Principles of the MFCI are:
Normalcy of Childbirth

Empowerment

Responsibility

Do No Harm

Autonomy
Audience
Physicians, Midwives, Doulas, Nurses, Childbirth Educators, Academics, Researchers, Funders,  Public Health Professionals, Community Perinatal Health Workers, and others.
Conference Objectives

1) Discuss the benefits of the Mother-Friendly Childbirth Initiative (MFCI) which was developed by The Coalition for Improving Maternity Services for hospitals, clinics, mothers, infants, and clinicians.
2) Provide a forum for discussion among nurses, doctors, doulas, childbirth educators, midwives, administrators and others on the challenges and opportunities of implementing mother-friendly care in the clinical or hospital setting.
3) Provide a forum for dissemination of evidence-based best practices for maternity care.
4) Support clinics, hospitals and community-based programs in developing plans of action to shift the thinking in their organizations towards mother-friendly care and develop multidisciplinary coordinated networks  of maternity care providers.
5) Practitioners and students of maternity care will obtain an objective understanding of the collision of worldviews and belief systems when the medical and midwifery models of maternity care intersect.
6) Participants will describe how the perinatal community as a whole can best collaborate to provide optimal care for mothers and infants based on the principals of the MFCI and the evidence-based practices available as outlined in the 10 steps of the Mother-Friendly Childbirth Initiative (MFCI).
CONFERENCE THEMES


 Equity in Maternal-Child Health
Sessions under this theme will explore the underlying causes of health inequities and disparities for vulnerable mothers and infants including racism, poverty, geography, ethnicity. Research, best practices and innovations to deliver interventions aimed at reducing  maternal and infant mortalities and morbdities will be described. Speakers will share strategies to address gaps in equity and promote justice in maternity care.
Respectful Treatment in Maternity Care
Sessions under this theme will address cultural and systemic barriers to providing humane and respectful maternity care. Using a human rights framework, speakers will discuss issues such as informed consent and refusal, right to privacy, autonomy, and freedom of choice. Strategies for cross-cultural communication between caregivers and clients and between practitioners will be addressed.
Professional Collaboration in Maternity Care
Sessions under this theme will provide a forum for Maternal-Infant Health care providers from various discliplines to discuss strategies for bridging the gap when worldviews and models of maternity care--technocratic, humanistic, holistic (Davis-Floyd)--collide. Opportunities for ongoing communication will inspire allied perinatal health professionals to create harmonious teams committed to promoting the health and well-being of mothers and newborns.
Promoting Normalcy of Birth and Breastfeeding
Sessions under this theme will promote physiological childbirth and breastfeeding, protecting the motherinfant-dyad even when complications arise. Research and empirical knowledge will be shared about the innate abilities of mothers and newborns to survive and thrive. The impact of childbirth practices on breastfeeding and maternal mental health are explored in these sessions. Spirituality as a coping strategy in childbirth and compassion as a part of a caregiver's toolkit will also be discussed in these sessions.

---
MEET OUR SPEAKERS
Tatiana Rubio, Lic. Ac., CD (DONA)

Divine Delivery

Licensed Acupuncturist, certified Birth Doula

Dr. Laila Al-Marayati, MD, FACOG

Eisner Pediatric Family Medical Center

Director, Women's Medical Services

Kerin Asher-Galloway, RN, CNM, MSN

Kaiser

CNM

Cheryl Baker, CD, CLE, CCE

Los Angeles Birth Partners

Childbirth Educator/Doula

Dr. Elliot Berlin, DC

Berlin Wellness Group

Doctor of Chiropractic

Joy Burkhard, MPA

2020 Mom

Founder and Executive Director

Luz Chacon, MPH, CLE

Maternal and Child Health Access

Program Director

Dr. Emiliano Chavira, MD, FACOG, FSMFM

MFM Associates

Physician

Linda V. Walsh CNM, MPH, Ph.D., FACNM

CNMA

President

Sarah Davis, LM, IBCLC

California Association of Midwives

Policy Chair

Stephanie Dawn

Sacred Birth Mentor Program

Founder

Kimberly Durdin, IBCLC




Internationally Board Certified Lacation Consultant/Student Midwife

Dr. Stuart Fischbein, MD, FACOG

Birthing Instincts, Inc.

Physician

Kittie Frantz, RN, CPNP-PC

LAC USC Medical Center

Pediatric Nurse Practitioner

Dr. David Ghozland, MD, FACOG

Dr. David Ghzoland

MD- Owner

Cordelia Hanna-Cheruiyot, MPH, CHES

The Association for Wholistic Maternal and Newborn Health

Founder & Executive Director/Conference Coordinator

Hermine Hayes-Klein, JD

Human Rights in Childbirth

Founder & Human Rights Attorney

Mel Kennedy-Morrow

Informed Pregnancy Project

Film Director

Monica Lundry, RNC, MSN, CNL

Cedars Sinai Medical Center

RNC

Dr. Paul Crane MD, FACOG

Paul Crane, MD

Obstetrician/Gynecologist

Dr. Ruth Mielke, CNM, Ph.D., FACNM

California State University Fullerton/Eisner Pediatric & Family Medical Center

Assistant Professor Women's Health Care/ Staff Nurse-Midwife

Dr. Christine H. Morton, Ph.D.

California Maternal Quality Care Collaborative

Research Sociologist/Program Manager

Molly Jarchow ND, LM

Sage Naturopathic Medicine

Naturopathic Doctor and Licensed Midwife

Dr. Sayida Peprah, Psy.D., CD

Bureau of Prisons/Conscious Surrender Childbirth

Licensed Clinical Psychologist & Certified Doula

Karen Peters

Private Practice

Lactation Consultant

Dr. Paula Meier, PhD, RN, FAAN

Rush University Medical Center

Director, Clinical Research & Lactation Professor of Women, Children & Family Nursing/Professor of Pediatrics

Khefri Riley

Urban Goddess Lifestyle

Doula/Yoga Instructor

Marisol Rosales-Mendez, BA

st. annes

residential counselor

Wendy Silvers

Million Mamas Movement

Founder, President

Aida Simonian, MSN, RNC-NIC, SCM, SRN

Perinatal Advisory Council-Leadership, Advocacy, Consultation (PAC/LAC)

Executive Director/NICU Nurse

Dr. Sarah Buckley,MB, ChB, Dip Obst (via Videoconference)

Gentle Natural Birth

Family Practice Physician

Michele Giordano, MSW (via Videoconference)

Choices in Childbirth

Executive Director

Nan Strauss, JD (via Videoconference)

Choices in Childbirth

Director of Policy and Research

Paula X. Rojas, LM, CPM (Via Videoconference)

Mamas of Color Rising

Co-Founder & Licensed Midwife/Certified Professional Midwife

Blyss Young

Birthing Blyss

birthingblyss@hotmail.com
Attendee List
Sort by:

Date

|

First Name

|

Last Name
When & Where

California Endowment Center for Healthy Communities
1000 N. Alameda St
Los Angeles, CA 90012


Wednesday, October 14, 2015 at 8:00 AM

-

Thursday, October 15, 2015 at 5:30 PM (PDT)
Add to my calendar
Organizer
MATERNAL-CHILD HEALTH EDUCATION, TRAINING, CONSULTATION AND SUPPORT





OUR MISSION
To increase access, awareness, and availability of MotherBaby-Friendly Maternity Care. We are also committed to social justice in maternity care, in order to improve birth outcomes for all women, persons and their newborns.
OUR WORK
We are perinatal professionals joined together with a common vision to promote maternal and infant health, improve maternity care quality and access, reduce perinatal health disparities and  social justice in maternal and infant health, locally and globally.
Our board of directors, advisory committee and consultants are perinatal health experts with training and expertise in Doula Support, Childbirth Education, Lactation Counseling, Perinatal Psychology, Preventative Medicine, Maternity and Newborn Nursing, Midwifery, Health Education and Promotion and Public Health.
WHAT WE DO
As catalysts for maternity care reform, we are champions for mothers and infants, We promote client-centered, holistic, respectful care for all childbearing persons.  We strive to  improve birth outcomes for all childbearing persons and their infants, with a special emphasis on communities of color experiencing social inequities due to racism, discrimination and prejudice and poverty.
The Association of Wholistic Maternal and Newborn Health focuses on the intersection of public health and midwifery to address health care disparities and to engender a more equitable maternity care system for all women and infants. Our focus areas are:
Education for Birth Preparation and Cultural Change.

Advocacy for Maternal-Infant Health Care Policy Reform.

Expanding Access to MotherBaby-Friendly Maternity Care.

Working for Social Justice in Maternal and Infant Health.
OUR PHILOSOPHY
As advocates for mothers and babies, we seek to ensure that all childbearing persons are treated with dignity and respect during the pregnancy, childbirth and postpartum periods.
We promote a self-growth approach to pregnancy; which is a special and unique time in a woman's and a person's life.
We believe each pregnant woman or person should be surrounded by a loving and supportive community and each baby should be born into the hands of skilled, compassionate and respectful caregivers.
We protect the MotherBaby dyad whose needs are mutually dependent.
We are reverent of the sacred nature of birth and are inspired by its potential to transform women, relationships, families, and communities.
Our intent is to mobilize the perinatal community to implement culturally-relevant approaches to perinatal health promotion.
We strive to improve birth outcomes and quality of maternity and newborn care in all settings: clinics, hospitals, birth centers, and domiciliary settings.
We are dedicated to helping families have empowering, satisfying and joyous experiences from conception through gestation, childbirth, and early parenthood.