2015 C-Suite Series - CHRO

Thursday, April 30, 2015 from 7:15 AM to 9:45 AM (HST)
Event Details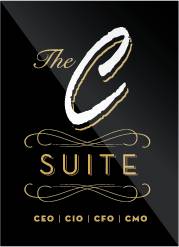 C-Suite Seminar 2015


- CHRO -

The Right Culture = Higher Revenues, Lower Costs, and Top Talent


"Culture" is different for every business. However, it shouldn't evolve on its own, but should be created based on your organization's values and goals.

The success of a business is directly related to its culture. No matter the industry or the size of your company, its culture will influence your customer service, profitability, and recruitment & retention of good employees.

Learn from local leaders of some of Hawaii's Best Places to Work on how to effecitvely identify and change your workplace based on the needs of your business and the need of your employees.

Join us as we examine: 

Discovering what your culture is and what it should be


Strategic steps to create the right organizational structure


How engaged employees can lead to more revenue


How the right team reduces costs


Attracting and retaining top talent


Maintaining a cohesive multigenerational workplace


The role of company leadership in implementing change


Featured Speakers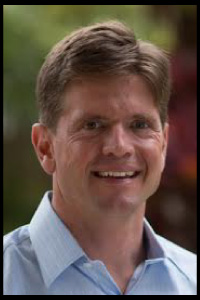 Benjamin Godsey
President and Chief Executive Officer, ProService Hawaii

Benjamin Godsey is the President and Chief Executive Officer of ProService Hawaii ("ProService"), Hawaii's largest HR Management company, serving more than 1,200 clients and 20,000 worksite employees.

Prior to assuming his role as President and CEO, Mr. Godsey served as President of Finance & Operations for ProService, and led the turnaround and growth of ProService from a small, marginally profitable PEO, to the largest and most successful HR management company in Hawaii.

Under Mr. Godsey's leadership, ProService initiated many first to market innovations, including the launch of an Human Resource Outsourcing ("HRO") service, the development of enhanced healthcare and workers compensation insurance offerings, and cultural and client service improvements resulting in a 95% client retention rate and best in class net promoter scores.

Mr. Godsey leads the development of a strong company culture by hiring and developing great people aligned in their core values, cultivating a compelling purpose and clear long term vision, and promoting a virtuous cycle of growth to benefit the company's clients, employees, and shareholders. Prior to joining ProService in 2005, Mr. Godsey was co‐founder of Headland Partners; a search fund formed to acquire and run small businesses. He also held positions with Morgan Stanley, Goldman Sachs, and BioScience Securities.

Mr. Godsey received his master's degree in business administration from the University of Chicago Graduate School of Business, with high honors, and a bachelor's degree in biology from Pomona College. He currently serves on the Board of Directors for the Chamber of Commerce of Hawaii, the Pacific Asian Center for Entrepreneurship at the University of Hawaii Shidler College of Business, the Kapi'olani Medical Center for Women and Children, is a member of the Young Presidents' Organization, the Hawaii Business Roundtable, and was a fellow in Pacific Century Fellows Class of 2009. Mr. Godsey resides in Honolulu with his wife and three sons. In his free time, he enjoys coaching kids sports, running, fly fishing, and travel.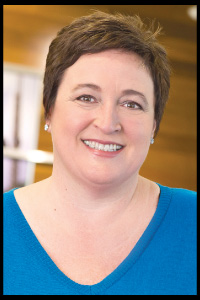 Beth Whitehead
Executive Vice President, Chief Administrative Officer at American Savings Bank

Beth Whitehead oversees a wide range of functions at ASB, including Human Resources, Learning and Development, Community Advancement, Communications, Public Relations, Corporate Real Estate and Facilities, Legal, Compliance, Corporate Security.  Additionally, Beth is overseeing the planning and construction of ASB's new Corporate Campus.  

Whitehead is responsible for ASB's employee experience and directs the community advancement initiatives for the bank. She serves as the executive champion of the Employee Excellence Council which focuses on creating and enhancing the "ultimate employee experience."  Whitehead develops programs and benefits that provide opportunities for teammates to fulfill their careers within the bank. A tireless advocate for the community, Beth also leads ASB's community advancement efforts, providing extensive support for Hawai'i schools and non-profit organizations. She promotes volunteerism through ASB's Seeds of Service program; a volunteer initiative that has contributed more than 18,000 volunteer hours to community service projects.

Under her leadership, ASB created its award-winning LifeBalance wellness program,  which has led to ASB being recognized as a Gold-Level Start! Fit Friendly Company by the ASB Heart Association and one of the Healthiest Employers in Hawai'i by Pacific Business News.  ASB's overall focus on the ultimate employee experience has led to Hawaii Business Magazine naming ASB a "Best Place to Work" for six consecutive years (2010, 2011, 2012, 2013, 2014, 2015) and ASB's selection as the winner in the large company category in 2015.  ASB has also been recognized by the Hawaii Psychological Association which named ASB the Psychologically Healthiest Workplace in Hawaii (2010 and 2012).

Beth graduated with honors from both the University of Mississippi, where she earned a Bachelor of Arts degree in English, and from the University of Arkansas School of Law, where she received her Juris Doctorate. An active member of our community, Beth serves as chair of the Women's Fund of Hawaii, YWCA and YMCA boards of directors and is a board member for the Hawaii Theatre Center.  She also serves on the Board of Advisors for the Center for Banking and Finance at University of North Carolina School of Law.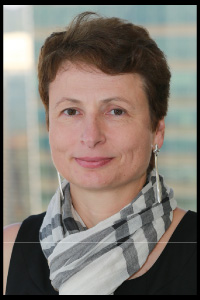 Bettina Mehnert
President & CEO, Architects Hawaii

With a Graduate Degree in Architecture from University Trier in her native Germany, a Masters in Computer Science from Kennedy Western University, and a Masters in Business Administration from Hawai'i Pacific University, Ms. Bettina Mehnert has a range of international and local experience from which she draws her inspiration. A registered architect in both Hawai'i and Germany, her architectural resume includes projects from across the world, in all markets, and in all sizes.

A 3rd generation architect, Ms. Mehnert started at Architects Hawaii Ltd. (AHL) in 1988 and rose steadily, becoming the company's first female Principal, Director, COO, and as of 2013 President and CEO. In addition to her role as CEO, she is the Director of Marketing and Human Resources. With her expertise in architecture and business, Ms. Mehnert's leadership has helped AHL become the high tech, innovative firm it is today.

Always looking for ways to give back to the community, she facilitated AHL's participation in the national 1% Program—providing pro bono architectural services to local nonprofit organizations. Recently completed AHL 1% projects include the Hawaii Nature Center Rain Pavilion and the Roof Garden for the Institute of Human Services Women's Shelter. Serving as Principal-in-Charge, her impact in the community is felt on a daily basis.

Ms. Mehnert is actively involved with many distinguished organizations. She has served on the Board of Directors for PBS Hawai'i, YMCA, and the Kailua Urban Design Task Force. Understanding the importance of building sustainable thriving communities, coupled with a passion for bringing positive change, she is also involved with the Urban Land Institute (ULI).

For her leadership and accomplishments, Ms. Mehnert was prestigiously selected as Pacific Business News Women Who Mean Business Finalist, Pacific Business News Forty Under 40, Hawaii Business Magazine 20 for the Next 20, and is a Pacific Century Fellow. She was also recently honored as one of Pacific Edge Magazine's 2015 Female Leaders in the Field of Architecture and Design.
Ryan Kusumoto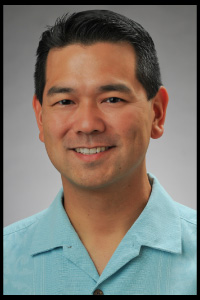 President & CEO, Parents and Children Together (PACT)

Ryan Kusumoto has served in leadership roles in both the for-profit and the non-profit sectors.  He is currently the President/CEO at Parents And Children Together (PACT) – a statewide social service non-profit organization with a mission of supporting the success of children, healthy families and building strong communities.  He oversees the strategic aspects of the organization in efforts to maximize the services in the community. 
Ryan has worked in the social service sector for the past 10 years, previously owned his own business, and worked in the healthcare sector.  He also serves as a trustee for a worldwide pension fund and is an executive committee board member of SHRM Hawaii.



Attendance to the C-Suite seminar includes a hot breakfast.
Ample validated parking at the Pomaikai Ballrooms.
The C-Suite Series is Presented by:

(click to learn more about each sponsor)
When & Where

Pomaika'i Ballrooms
735 Iwilei Road
Honolulu, HI 96817


Thursday, April 30, 2015 from 7:15 AM to 9:45 AM (HST)
Add to my calendar
2015 C-Suite Series - CHRO