2015 Boulder County Area Agency on Aging Caregiving Symposium
Description
Thank you for your interest in the Caregiving Symposium. We are no longer accepting registrations for this event - we are at capacity. We look forward to seeing you next year.
Resource Fair Exhibitors Register HERE
_____________________________________________________
Caregiving Symposium
Tuesday, May 12, 2015
9:30 am - 5:00 pm (come for all or part)
Plaza Convention Center
1850 Industrial Circle, Longmont, CO 80501
An educational event for families and friends of older adults
or for anyone interested in caregiving issues
>>>>>>>>>>>>>>>>>>>>>>>>>>>>>>>>>>>>>>>>>>>>>>>>>>>>>>>>>>>>>>>>>>>>>>>>>>>>>>>>
Each person must register on this site OR by calling 303-441-1685 in order to receive the complimentary lunch. Each pre-registrant will pick up a lunch ticket at the event check-in. Walk-in registration is permissible, but will not include lunch. (Please note: The Plaza Convention Center does not allow food or drink to be brought onto the premises).
<<<<<<<<<<<<<<<<<<<<<<<<<<<<<<<<<<<<<<<<<<<<<<<<<<<<<<<<<<<<<
Free respite care (elder care) is available at the event by reservation.
Please call 303-441-1543 to learn more.
- Reasonable accommodations will be provided upon request for persons with disabilities.
Please contact Julia Yager, ADA Coordinator
Human Resources Division, 303-441-3525 at least 48 hours prior to the event.
_____________________________________________
Directions: The Best Western Plaza Hotel is at 1900 Ken Pratt Blvd./Hwy 119, between Hover Road and Sunset Street in south Longmont. The Plaza Convention Center is at 1850 Industrial Circle, behind (north of) the hotel. Turn onto Industrial Circle from either side of the hotel. At the Convention Center, park in the east or north lot and enter the main east doors.
****************************************************************************************
AGENDA
9:30 a.m. – Registration Begins; Resource Fair Opens
10:30 a.m. – 11:30 a.m. – Workshops
The Basics: Memory Loss, Dementia and Alzheimer's – Karen Moravek, MSW, Alzheimer's Association Colorado Chapter
S.T.A.M.P of Care: Advocating for Others and Yourself in the Modern Day Healthcare System –

Michelle Bowman, RN, BSN; Renita Henson, RN, BSN; Lee Symond, BSN, CDE; Tammy Wergin, BA; Peggy Arnold, MA; and Jen Radke, RN, BSN; Longmont United Hospital AgeWell Team

Put On Your Own Oxygen Mask First: Claiming Responsibility for Self-Care

– Dr. Rosalind Bard, Psy.D.

Who You Gonna Call? Navigating the Path of Long-Term Services and Supports

– Eden Mayne and Desiree Firle, ADRC - Boulder County Area Agency on Aging
Complimentary Lunch Buffet for Pre-Registered Guests
Available between 11:30 a.m. and 1 p.m.
1:00 p.m. – 2:00 p.m. – Workshops
Legal and Financial Issues for Family Caregivers of Older Adults – Amber Brown & Alice Ierley, Brown & Ierley, LLC
The Validation Method: A Powerful Way to Enhance Communication with the Person with Dementia – Jessica O'Leary, MA, Gerontologist, Certified Validation Worker

Assistive Technology: Gadgets and Gizmos That Can Make Life Easier for Older Adults and Family Caregivers

– Julia Beems, Assistive Technology Partners, UC Denver

Who You Gonna Call? Navigating the Path of Long-Term Services and Supports

– Eden Mayne and Desiree Firle, ADRC - Boulder County Area Agency on Aging
2:30 p.m. – 3:30 p.m. – Workshops
Family Meetings, Facilitation and Mediation: Tools for Resolving Tough Caregiving Issues – Martha L. Ridgway, P.C.

Active Living: How to Help Your Loved One Stay Safe and Strong

– Cheri Cabrera, OTR/L, Cabrera Consulting and Occupational Therapy; Hope Engel, PT, The Summit Rehab at Life Care Center; Karen Moravek, MSW, Alzheimer's Association Colorado Chapter

When Caregiving Starts Early: The World of Younger (60-ish) Caregivers of a Spouse or Partner – Kim Mooney, Practically Dying

Who You Gonna Call? Navigating the Path of Long-Term Services and Supports

– Eden Mayne and Desiree Firle, ADRC - Boulder County Area Agency on Aging
4:00 p.m. – Resource Fair Closes
4:00 p.m. – 5:00 p.m. – Workshops
Taking a Break: Resources and Tips for Making Respite Happen! – Katie Wade, M.Ed., L.P.C., Boulder County Area Agency on Aging
A Passage in Caregiving: The Transition to Assisted Living or Nursing Home Care – Steven Seay and Erica Corson, Long-Term Care Ombudsman Program, Boulder County Area Agency on Aging

The Role of Caregivers in Healing the Soul Wounds of Veterans – Karen van Vuuren, Wordwise Productions, Natural Transitions
5:00 p.m. – Event Closes
*******************************************************************************
Sponsored by: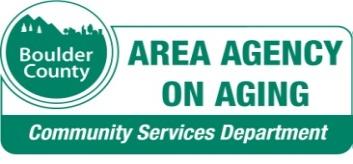 Gold Co-Sponsors: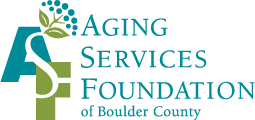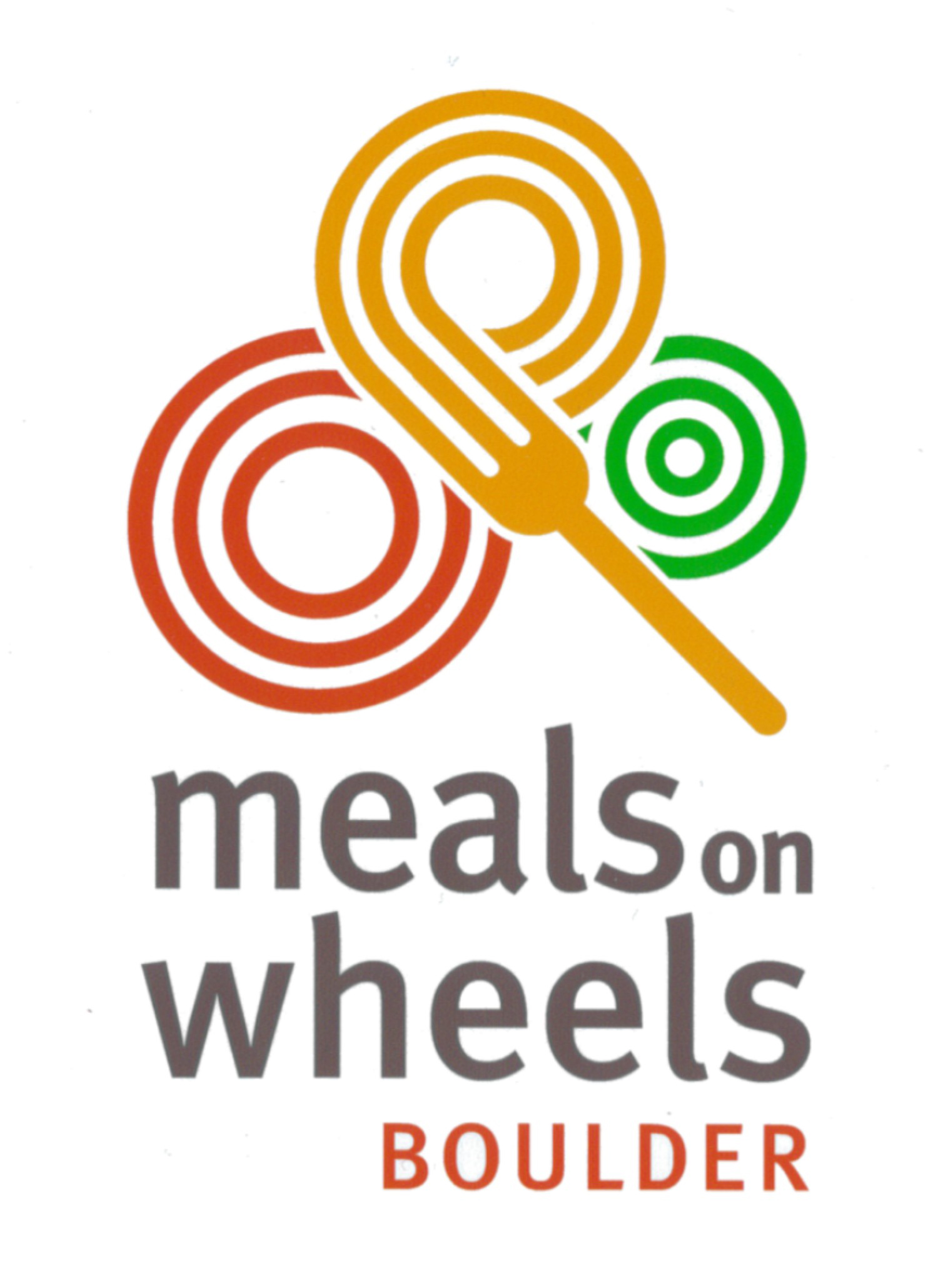 Silver Co-Sponsors: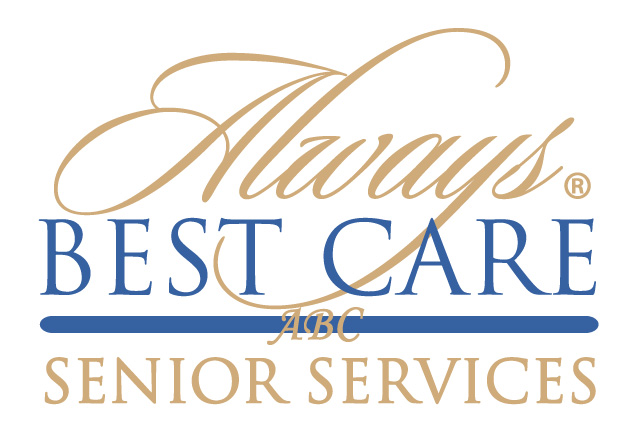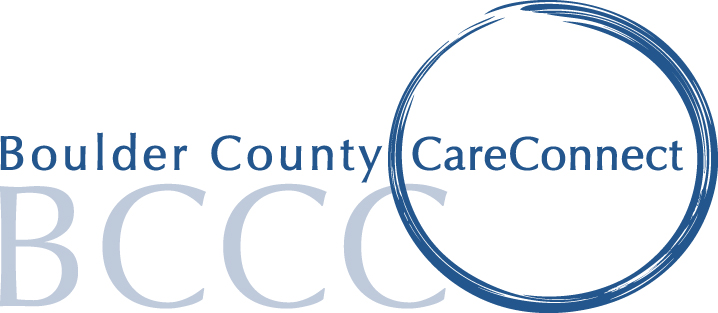 Bronze Co-Sponsors:
Accent Care
Friends of the Longmont Senior Center

Hallmark Homecare
HomeCare of the Rockies
Homewatch CareGivers of Boulder County
HomeWell Senior Care
Vincent, Romeo & Rodriguez, LLC
Visiting Angels of Boulder County
and
Alta Vita Assisted Living Memory Care Centre, Brookdale Senior Living, Broomfield Skilled Nursing and Rehabilitation Center, Frasier Meadows Retirement Community, Golden West Communities, Hearing Rehabilitation Center, Hover Community, Juniper Village at Louisville, The Kapsak Law Firm, Life Care Center of Longmont, Mesa Vista of Boulder, and Plan B Home Care Services