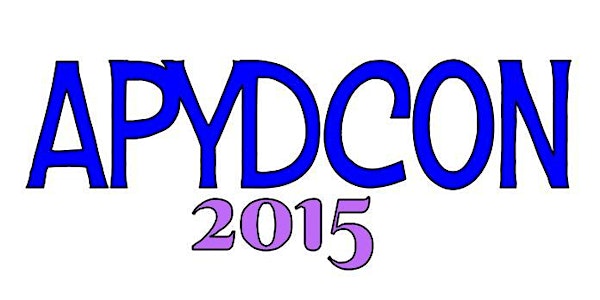 2015 Best Practices For Youth Conference - APYDCON
Description
The Alliance for Positive Youth Development invites you to join us for the: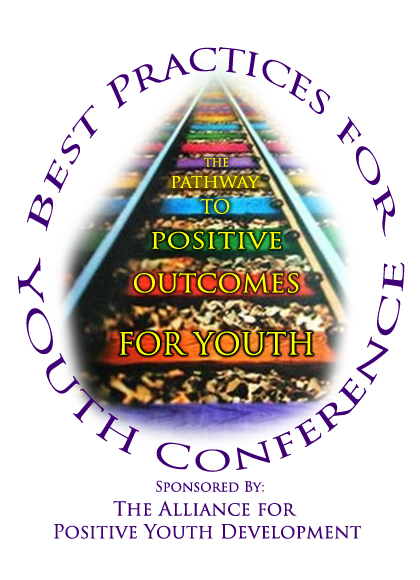 August 3-6, 2015
A Unique Online and Offline Event coming to a computer screen near you!
Join us for a great professional development opportunity that leverages technology and social media to share and connect with youth development professionals, educators and young people working on youth issues around the country.
Youth 4 Change Day Conference Kick-off - August 3, 2015
Community partners will bring together groups of young people in their community to discuss youth issues and share best practices from a youth perspective. The theme for the day is "Broadening Our Perspectives on Diversity" and the goal is to increase awareness for the youth population as well as motivate positive change within their local communities. Youth organizations outside the target communities can join in the day through the online discussions and live stream events. This kick-off will set the stage for the professional development topics in the remaining three days of the conference. Go to youth4change.sisgigroup.org for more information.
Professional Development Virtual Conference - August 4-6, 2015
The professional development portion of the conference consists of webinars offered during the week of August 4-6, 2015 at 1:00 pm Eastern (10 am Pacific) and 3:00 pm Eastern (12:00 pm Pacific) accessible only by conference registrants.
Additionally each day, Google+ Hangouts will cover topics of the day and create a conversation between presenters and the general public.
Professional Development Conference Workshops and Schedule
East Coast
West Coast
12 -12:30 pm - Google+ Welcome Hangout
9 - 9:30 am - Google+ Welcome Hangout
1- 2 pm - Workshop A
10 - 11 am - Workshop A
2 - 3 pm - Presenter Networking
11 am -12 pm Presenter Networking
3 - 4 pm - Workshop B
12- 1 pm - Workshop B
4- 5 pm - Presenter Networking
1 - 2 pm Presenter Networking
Click Workshop Titles for Full Description and Presenter Information
Tuesday August 4, 2015
Workshop A
Including ALL Youth: Ensuring Full Inclusion of Youth with Disabilities in Your Programs

Workshop B
Developing Democratic Citizens in Communities
Wednesday August 5, 2015
Workshop A
An Introduction to Human Trafficking

Workshop B
Place-Based Youth Engagement to Build Communities
Thursday August 6, 2015
Workshop A
Connecting and Engaging Youth in Service Learning

Workshop B
Best Practices for Supporting Transgender Youth and Young Adults
For Full Workshop and Event Descriptions visit the conference website at http://apydconference.sisgigroup.org
Conference Mission
The Alliance for Positive Youth Development provides valuable training and professional development for youth development professionals. Our goal is to improve and increase the positive outcomes on issues impacting young people. The Best Practices Conference promotes innovative and dynamic ideas from around the country on the future of youth development, engagement and leadership, and strategic approaches to the most pressing issues facing young people.
Conference Goals
Provide an affordable professional development opportunity to youth serving professionals
Begin a national conversation on strategies to create and increase positive youth development and engagement
Engage youth in their own development and leadership
Use technology to share best practices and to create a platform that allows strong strategies to reach new audiences with limited barriers
Build a foundation for ongoing networking, learning and community wide resource sharing
Do Not Miss This Unique Online Learning Event!
Registration Includes
Access to online conference content
Workshop presentation links and year round access to recordings
Year long topic discussion areas
Networking and chat areas
Registration Types
Conference Pass - Full access to all workshops and activities
Organization Pass - Receive 40% off conference pass access for individuals in your organization. Minimum 5 registrations. Small organizations with a staff of less than 5 or budget of $250,000 or less can also receive this discount by emailing youthconference@sisgigroup.org
Workshop Pass - Access to one live workshop and the recording
Youth Tickets - Discounted registrations for individuals 25 and younger. You will be required to provide proof of age during registration for these ticket types.
Learn more at http://apydconference.sisgigroup.org/
Follow us on Facebook, LinkedIn or Twitter (@ideas4youth) #APYDCON to find out when you can register and for more information.