Description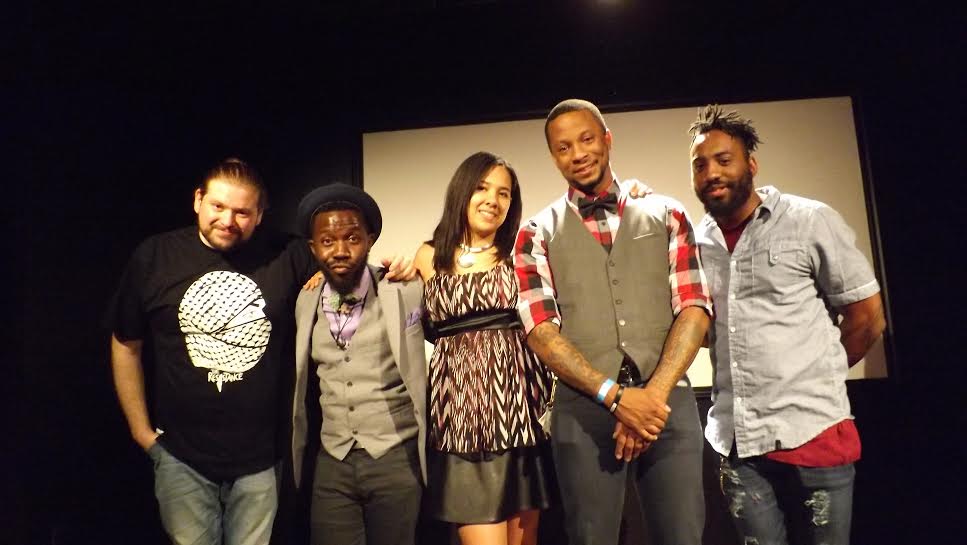 Join us for this amazing event, as we give one last D.C. hurrah, to the 2015 Beltway Poetry Slam team as they head off to Oakland, CA, to defend the crown as the current reigning champs of the National Poetry Slam.
After the brilliant feats of the 2014 Beltway Poetry Slam team, we want our defending champs, our city, to return with yet another consecutive title. Poetry Slam is a competition invented in the mid 1980's by a Chicago construction worker named Marc Smith (So What!!!!). It has grown to tremendous length and popularities, where now an annual festival called the National Poetry Slam, convenes over 75 teams from all across the country into one city. These teams go through a series of preliminary rounds over a course of three days, culminating to the TOP 4 teams battling out for the much coveted Championship.
A tremendous line up of showcase presenters, great food and drink service by a premier restaurant, a top notch feature performance, and other surprises will make this night one to remember, so DON'T MISS IT!! You can also donate by purchasing tickets, as we are incredibly grateful for your support and help in bringing us to Oakland!!
FEATURING:
The 2015 Beltway Poetry Slam DC
Amin Drew Law (2015 DC Grand Slam Champion)
Jackson Carrera
Lauren Bullock
Joseph LMS Green
$15 in ADVANCE ONLINE
$20 at the Door
Hosted by:
Sarah Lawson
With Appearances by:
Cecily (award winning singer/songwriter with self-titled Debut EP Cecily)
Gayle Danley (Individual Poetry Slam Champion, TEDx presenter, award winning educator &
writer)
Rasheed Copeland (award winning poet & author of The Book of Silence
Regie Cabico (3x HBO Def Poet, Director of Capturing Fire, Award winning performance artist)
& more…
and sounds by:
Wu-Tang Clan vinyl master
DJ SOYO.
Organizer of 2015 BELTWAY POETRY SLAM SENDOFF SHOWCASE | 14th & V | August 9, 2015 | hosted by Sarah Lawson
Busboys and Poets is a community where racial and cultural connections are consciously uplifted... a place to take a deliberate pause and feed your mind, body and soul... a space for art, culture and politics to intentioanally collide... we believe that by creating such a space we can inspire social change and begin to transform our community and the world.