Description
2015 4th Annual ARTS & AUTHORS EXTRAVAGANZA
NEW JERSEY
The Mansion Voorhees, 3000 Main St, Voorhees, NJ. 08043

Sunday, August 16, 2015 4pm-8pm

Purchase Tickets @ http://bit.ly/artsandauthors2015

Indoor Art Show ~ Book Signings ~ Raffles/Drawings~ Spoken Word

Presented by
KIMBERLY M. ROSS AUTHOR OF
"NOTHING BEATS A FAILURE BUT A TRY"
A MEMOIR ABOUT MY THREE HUSBANDS and Co-host Radio Personality (91.7 FM WLFR) Raymond Tyler



Featuring Artists & Authors & Singers all the way from Alabama, Georgia, North Carolina, Virginia, Maryland, Washington D.C., Delaware, Pennsylvania, New Jersey and New York!

Special Performances by Selected Artist
ARE YOU AN ASPIRING AUTHOR THAT WANT TO LEARN HOW TO GET STARTED ON YOUR FIRST BOOK?

The goal of the event is to educate writers, authors, aspiring authors, students and anyone interested in the publishing industry about upcoming trends and how to successfully enter or advance in the publishing world.
WE WELCOME ALL GENRES!!!!


Artists will be displaying their latest artworks!
There will be light refreshments, drawings and giveaways of T-shirts and prizes. Winners will be chosen from among the people who RSVP, but you MUST be here to win!


FREE PARKING
FAMILY- FRIENDLY

ATTENDING THE EVENT? MUST REGISTER @
http://bit.ly/artsandauthors2015


(Must be present to claim prize!!!)

If you are an Artist or Author and would like to participate as an exhibitor please REGISTER above and further instructions will be given at that time from kimross6615@yahoo.com!!!



Spread the word- COPY AND SHARE THIS LINK: https://www.facebook.com/events/287676571400969

To purchase tickets go to: http://bit.ly/artsandauthors2015

Follow us for updates/photos/drawings/prizes @ https://www.facebook.com/ArtsAndAuthorsExtravaganza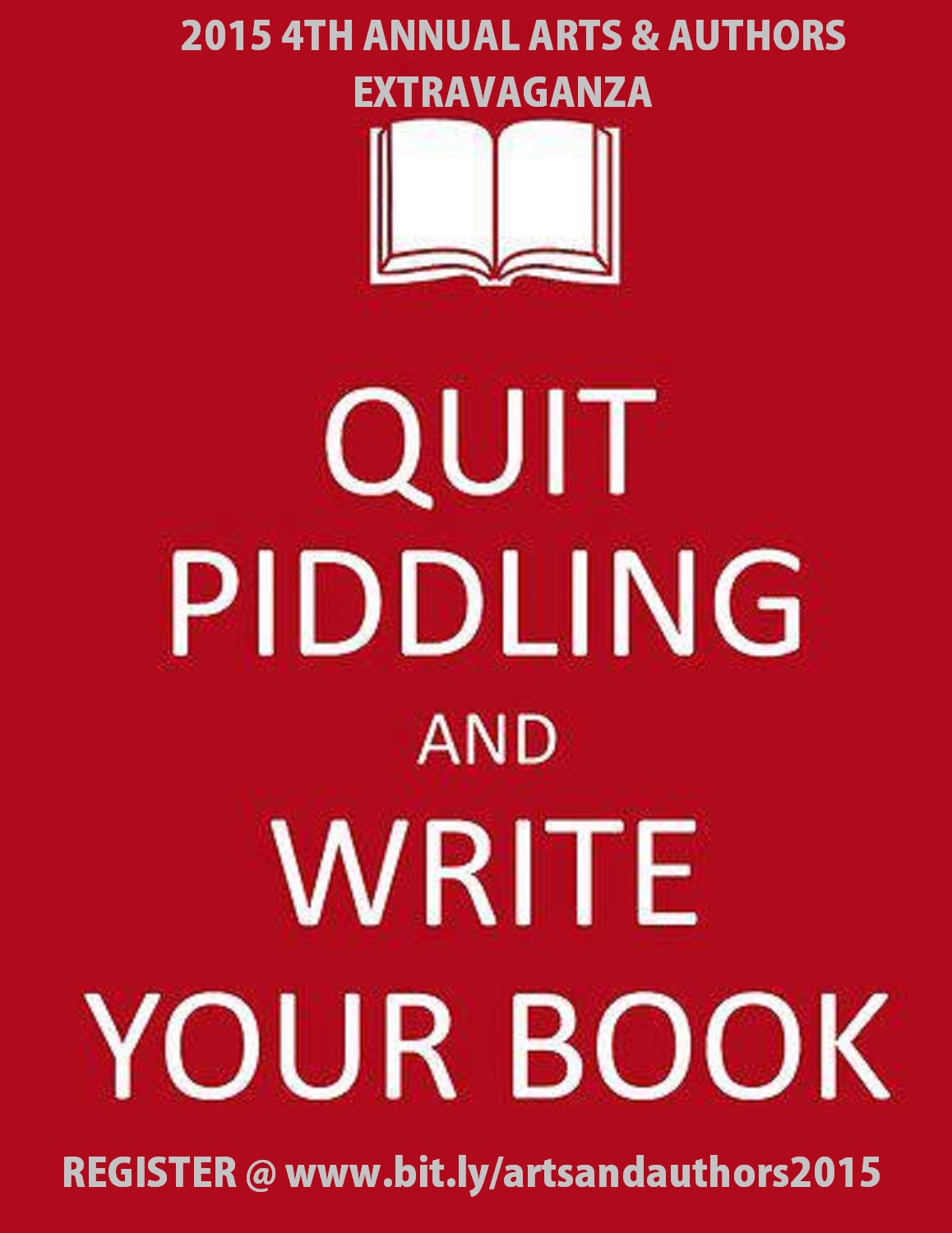 Are you an aspiring author? The 2015 Arts & Authors Extravaganza will provide you with everything you need to publish your book. Editors, publishers, and cover & interior design artist, some of the best in the industry, will be available for your assistance. You don't want to miss your opportunity of writing your book and getting it published. LET US SHOW YOU HOW!
YOUR STORY DESERVES TO BE TOLD!
For more info and to register go to: www.bit.ly/artsandauthors2015
2015 Arts & Authors Extravaganza
The Mansion Voorhees, NJ
August 16, 2015
4pm-8pm
$10 pp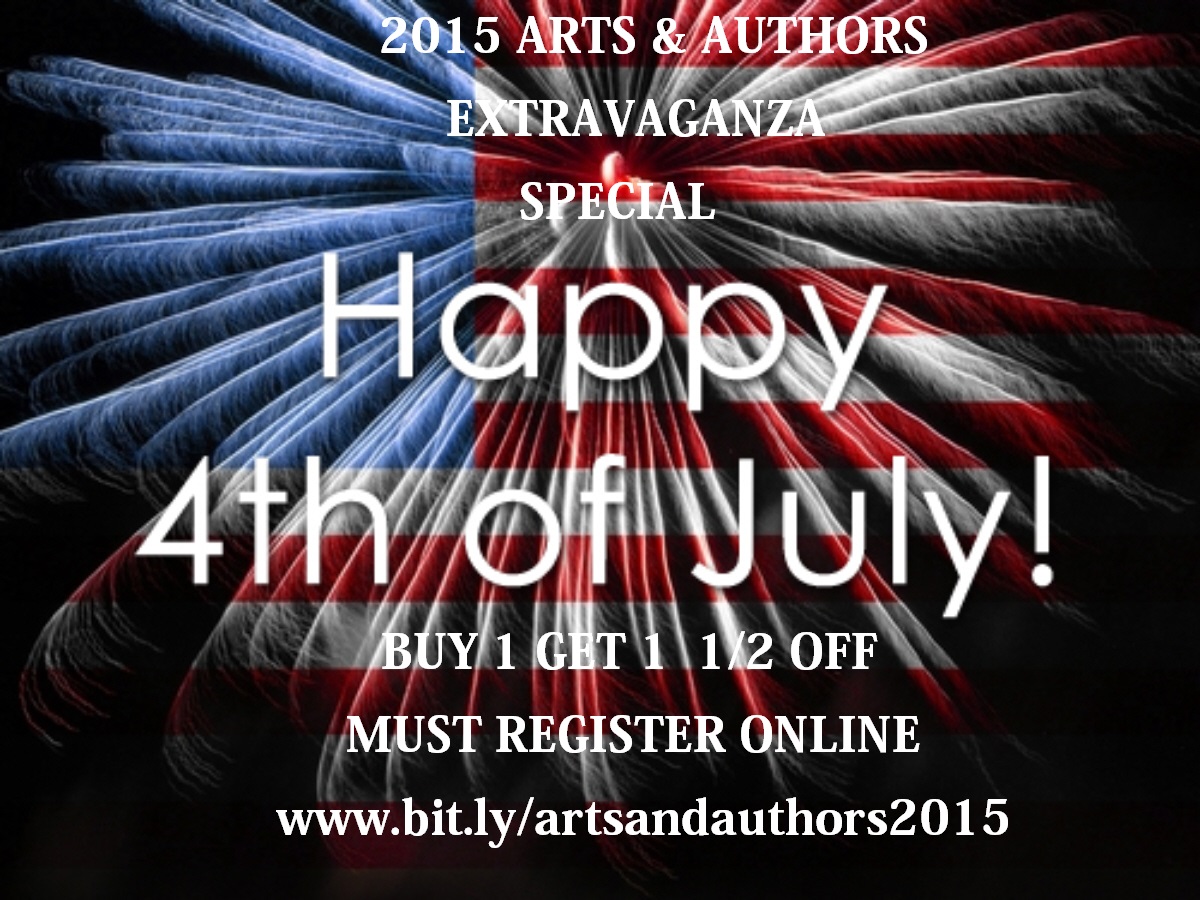 Organizer of 2015 ARTS & AUTHORS EXTRAVAGANZA NJ
The Arts and Authors Extravaganza is an annual event where we celebrate The ARTS

!

It's a family-friendly event that

started out in New Jersey in 2011, and is currently being introduced to other STATES!  
Live Indoor Art Show, Live Band, Book Signings and Readings, (WE WELCOME ALL GENRES) Prizes and Drawings, Spoken Word, Music & Entertainment, Light refreshments and Cash Bar! 
Dancers, Singers, Poets, Instrumentalist, Actress/Actors, Artist, and Authors are provided a platform to showcase their work and network. Each Artist will have a chance to speak about their work and let people know that they exist and they are able to sell their items right at the event.  

So come out to support Authors and Artist from all over the Tri-State area and beyond! 
BRING BACK THE ARTS, IT'S A CELEBRATION!