2014 WeReady - Workplace & Enterprise Readiness Programme

Saturday, 5 April 2014 at 08:00

-

Saturday, 3 May 2014 at 17:00 (WAT)
Event Details
This is a one-of-a-kind employability boot camp kick starting in Lagos on March 22, 2014 called WeReady! Yes WeReady!!! WeReady - Workplace and Enterprise Readiness programme kicks off with over 40 Human Resources/Recruiters/Business Leaders...REGISTER or REGISTER SOMEONE TODAY AND BE AMONG THE FIRST 500 TO REGISTER.
DESCRIPTION : WeReady is a developmental school designed to provide job seekers, job changers, final year students & youth corpers with the insights, skills and tools needed to enter and excel in today's ever competitive workplace/marketplace and also bestow foundational entrepreneurial preparation required for success in life. 
TARGET AUDIENCE: For 5 Saturdays, 500 jjob seekers, job changers, final year students & youth corpers will be equipped with knowledge, skills and attitude required to gain employment and succeed in the workplace and marketplace.
DATE – April 05, 12, 19, 26 and May 03 2014 (five consecutive saturdays)
TIME – 8-5pm daily
Venue - Lagos Chamber of Commerce and Industry Building (LCCI)
 Beside Maruwa Gardens, Alausa, Lagos
The WEREADY sessions promise to be practical, interactive and insightful. Our team of experienced panelists and industry experts will be on hand to provide career path advice and strategies all aimed at making participants readily sought after by employers and also equipped enough to start enterprises. The courses would include a Mock Interview session and a Networking & Information Fair. The programme is open to the first 500 people who duly register and pay the workshop fee of N5,000. Registration is on a first come basis.
OUR RESOURCE PERSONS / FACILITATORS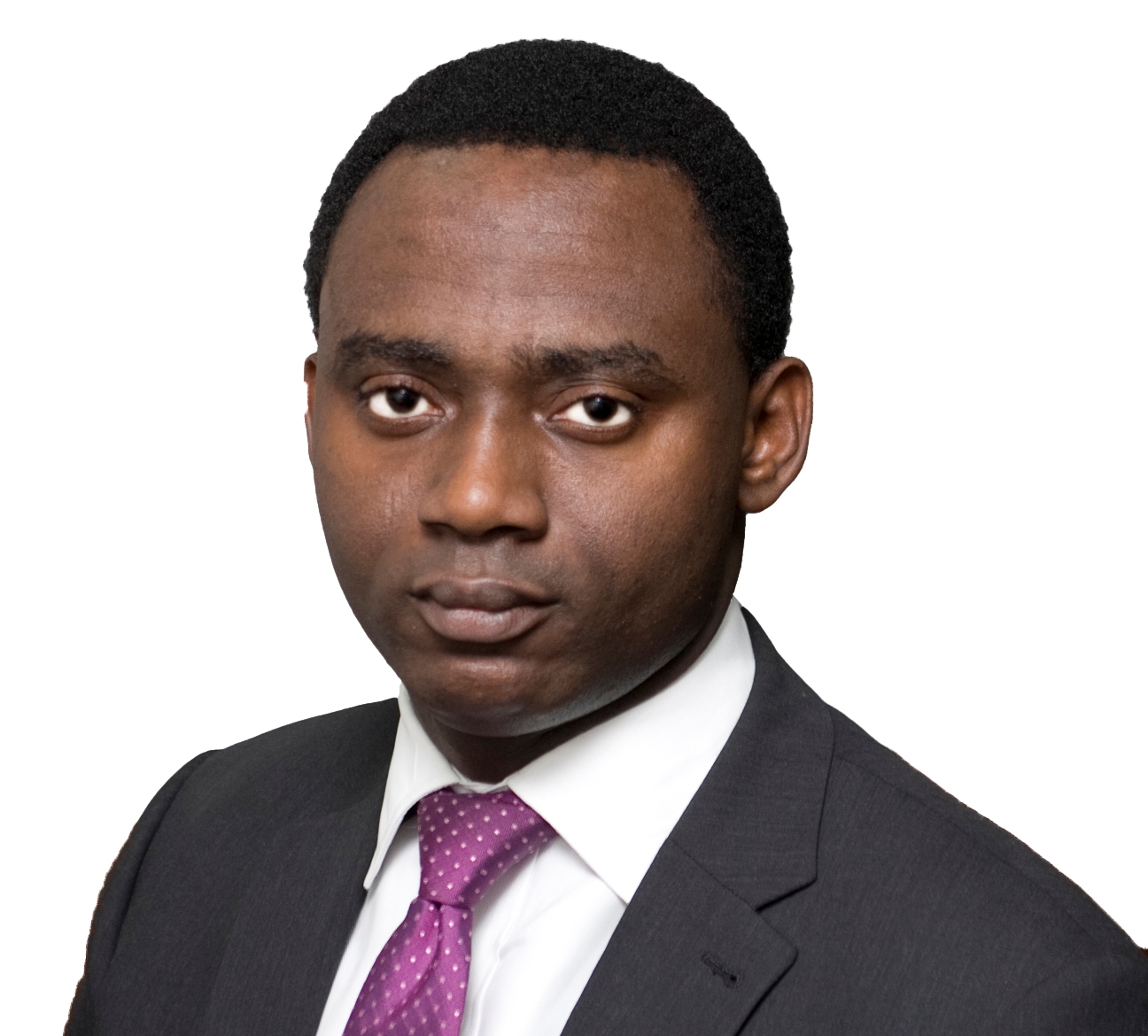 1. ARUOSA OSEMWEGIE, GPHR, SPHR - is a HR consultant, Life & Career Coach, Job Search Strategist, Workplace Readiness Coach and a Youth Instigator. He is an alumnus of both the Harvard Business School and the Lagos Business School's executive development programs in Human Capital Management. He is the author of the 350paged book,"GETTING A JOB IS A JOB:" A No-Nonsense Practical Guide to Getting Your Desired Job and "Nothing Succeeds like Excess: A new code for maximised living. www.nothingsucceedslikeexcess.com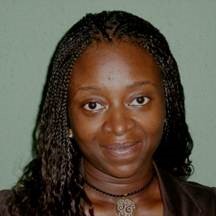 2. FOLAKE ADENIYI-ADENEYE, MSc, MBA - is HR Director for Oracle Sub-Saharan Africa. Was recently the Regional Head Human Resources (West & Central Africa), Microsoft. One time Senior HR Business partner & Head, Organisation Development, Airtel Nigeria. Former Manpower Development Manager & HR Business Partner Lead, Oando Plc. Former Consultant, Human Capital Dev Group, Phillips Consulting.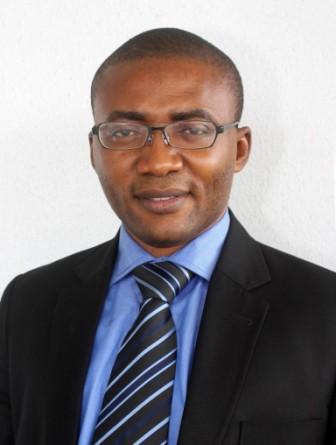 3. KUNLE OLAIFA - is the Head, Human Resources, Samsung West Africa. Was recently Talent Acqusistion Leader, General Electric (Sub Saharan Africa). A former Senior Consultant/Branch Head, Adecco Nigeria.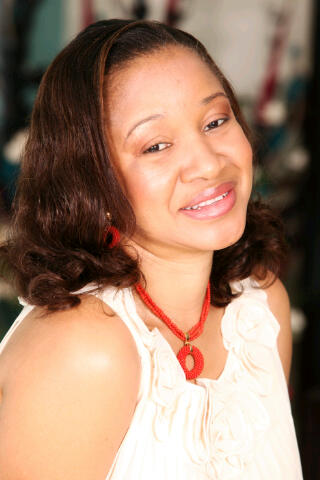 4. ESOHE ADETOLA, MBA – is a Human Resource Account Manager, Shell Petroleum Development Company of Nigeria. Was once the Head Human Resources, Oceanic bank and also a former Deputy Head Human Resources, GTBank.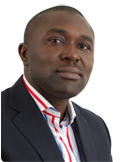 5. KWABENA YEBOAH, MBA, ACIPM, MCIPD, SPHR – is the HR Manager, Petrofac, Nigeria. Was recently the General Manager Human Resources, Olam Nig. and at a time Acting Group Human Resource Manager, MRS Group, Nigeria. He was a former HR Manager, Shell Ghana. Author of the fast selling, "What Employers Want in Graduates?"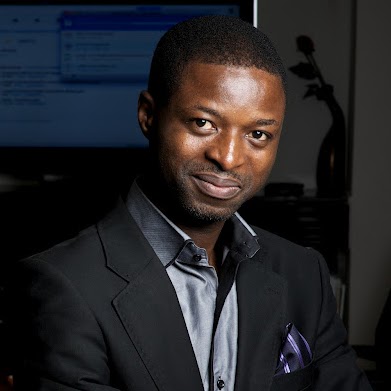 6. OLAKANMI AMOO-ONIDUNDU, MPP, MNITAD - is the Director, Group Human Capital Development, Troyka Holdings and also the Director, Human Capital Development of Insight Communications Ltd. Prior to this he was Personnel Consultant and Compensation Officer, International Institute of Tropical Agriculture, (IITA) Ibadan. He is a HR Strategist, Personnel Psychologist, Mentor & Trainer.
OTHER FACULTY AND PANELISTS
Dr. Ifedapo Adeleye SPHR, Senior Lecturer HR, Lagos Business School

Elizabeth Olofin, Executive Director, Fate Foundation

Henry Agbebire, Principal Partner, Greenfield Consult

Abayomi Agiri, Head, HR & Strategy, Custodian and Allied Insurance

Gbenga Totoyi, Head, Learning and Development, Wema Bank Plc

Kayode Olufemi-Ayoola, Lead Coach, Executive Toolkit

Nduka Okoisor, Head, Talent Acquisition & Management, Airtel Nigeria

Omokunbi Adeoti HRMP, GPHR, HR Business Partner, Standard Chartered Bank

Odunola Onadipe, Lead Administrator, Detail Solicitors

Leonard F. Thomas, Chief Operating Officer, CITC Group

Peter Ogbonna, Lead Consultant, Innovation Point

Yetunde Adesunloye, Head, HR Operations, Nigerian Bottling Company

Patience Ayo-Umoh, HR Business Partner, Guinness Nigeria

Kofoworola Adebayo, HR Business Partner, First Bank Plc

Yomi Igbin, Learning & Development, Union Bank

Adekunle Olunloyo, Recruitment Partner, IBM West Africa

Leslie George, Lead Consultant, Orizon Boon Ltd

Bukola Kogbe, SPHR, Country HR Business Partner, Reckitt Benckiser

Oyiza Salu, Senior HR Business Partner, Stanbic IBTC

Lolu Mogaji, Managing Partner, Image Quotient Consulting

Tunde Ojikutu, Lead Coach, Estrategia

Jibola Dahunsi, HR and Facilities Manager, PGS Exploration Nig. Ltd

Dorothy Tunde-Ajala, Head HR Siemens Ltd Nigeria

Victor Adebayo, Vice President & Head HR, FBN Capital

Adesina Adedeji, SPHR, Key Account Manager,Procter & Gamble,West Africa.

Rhoda Obeto ACIPD, Controller, Human Capital Development, Insight Communications.

Tunji Fadipe, Organisation Development Manager, Frigoglass Nigeria.

Emmanuel Effiong-Bright, CEO, Emmagination.

Patrick Falusi, Managing Partner, Patsway Consulting.

Toritse Ayonmagbemi, Head Talent & Performance Management, FCMB.

Seun Okonwa, Human Resources Manager, GlaxoSmithKline Nigeria.

Goke Omotola, CEO, Ist Degree Consulting

Ayuba Gadzama, Group Talent & Career Manager, Sahara Group.

Adebola Macprince, CEO, Builder & Maker international

Ken Ihedioha, National Medical Detailing Manager, FrieslandCampina WAMCO Nig. Plc

Tolu Ajayi, Chief Operating Officer, Lucid AV (subsidiary of SO&U)

Fumilola Bucknor, Talent Development Manager, Samsung West Africa

Kehinde Shote, Senior Business Economist, Shell Petroleum Dev. Corp

Joel Osebor, Managing Partner, Con-Edge Ltd

Abayomi Fawehinmi, Human Resources Manager, Chevron Nig. Ltd

Bisi Popoola, Human Resource Manager, TEC Appliances (PZ Cussons)

Abriana Bossman, HR Business Partner, BAT Nigeria

Pascal George, Head, Talent Management, Keystone Bank

Emmanual Michael, Head of Human Resources, Accion Microfinance Bank

Gbenga Akinsanya, Recruitment & Learning Specialist, Unilever plc

Irunna Ejibe, Head Learning & Development, Fidelity Bank

Enitan Oyenuga, General Manager, Human Resources, Lafarge Nigeria
REGISTRATION
To register follow the instruction below:
1) RESERVE Seat, fill a ticket here on eventbrite
2) PAYMENT of N5000 workshop fee into Enable Africa – GTBANK 0123573420. 
3) COMPLETE registration, text your name, teller number to 081 oo8 99991
PAST WeReady EDITIONS
• for a history of WeReady, click here: http://www.flipsnack.com/my-flipping-books/
• to view pictures of past editions and to join us on Facebook, click here: https://www.facebook.com/wereadynigeria/photos_albums
COMMENTS & FEEDBACK FROM PAST PARTICIPANTS
"I feel like I cheated WeReady because I got more value for my money. It is actually worth much more than was paid for" – David C. 
"It has been an eye opener. The wealth of knowledge gained from seasoned HR professionals cannot be quantified. It has helped me to know what it takes to nail a job interview, since that has been my greatest challenge so far" - Alimi O. 
"WeReady has jolted me from my slumber, to awaken the giant within me. It has given me a proper focus especially in discovering my career path. It has given me a re-orientation about life in general, dispelling wrong notions and permutations, giving me the needed impetus to step out of my comfort zone. I look forward to working with you, and helping add value to humanity just as you have added value to mine." – Imabele D. 
"WeReady's impact is beyond mere words. Of a truth, I wonder how much would have been good enough to measure up to the quality of truths & ideas harnessed from this programme. I remain indebted to this concept and will be propagating this unique agenda" - Iyayi K 
"I have become more aware of the requirements of each employer. I have learnt that preparation is key to getting any job. Keep up the good work. Some of us (participants) will get back to you when our stories are told a few years from now. Be assured that for me "it started here" – Osu D.
"WeReady is what the Nigerian labour market needs now. All the universities in Nigeria should if possible put WeReady their curriculum. Thanks for the privilege, what I gained was a gift, it can't be bought not even with the N5000 I paid. Thanks" – Achas M. 
"Wonderful programme! Lovely venue and location! Inspirational speakers worthy of being one's role models and mentors. Well organised programme. The very first lesson I learnt is to be serious about life. I have learnt the ways of getting and keeping a job. I must commend you for coming up with this wonderful idea. What you are simply doing is that you are building the nation. " - Salaam M. 
"I have learnt the essentials of good presentations, good networking skills especially how to leverage my contacts for my job search. I benefited greatly from the mock interviews, CV critique and industry analysis. This programme needs to reach a lot more people" – E. Joshua 
"I never knew the extent of my ignorance until I attended WeReady. I enjoyed insightful presentations from a rare blend of facilitators. This programme should be introduced to campuses all over the country especially final year students." - A. Adegoke 
"This programme has been of immense benefit to me in shaping my attitude and life skills. I enjoyed the sessions on presentation skills, business writing and personal branding. The programme was well planned and organized. Its my advice that your organization should inform corps members to volunteer to publicize the programme." - N. Arthur 
"The biggest room in the world is the room for improvement and that is worth WeReady has taught me. The programme has helped sharpen my skills, improve my self-image and attitude. I now know what a proper CV should look like. So many youths needs to be exposed to this programme. Many thanks to Mr Aruosa for his passion for changing lives." – S. Adeloye 
"Frankly, this programme has reassured me of a better me and a better future in the pursuit of my dreams. I benefitted profoundly from the mock interviews especially the comments and corrections from panellists. Mr Aruosa and his team have been wonderful. God bless you all" – C. Okoroh
SHARE and CONTACTS:
share this information with your friends, children, wards, school mates, NYSC colleagues, church and mosque brethren, neightbours
You can always reach us on weready@enableafrica.com.ng or on 081 oo8 99991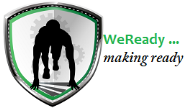 Do you have questions about 2014 WeReady - Workplace & Enterprise Readiness Programme?
Contact Enable Africa
When & Where

Lagos Chamber of Commerce and Industry Building (LCCI)
Beside Maruwa Gardens, Alausa, Lagos
Lagos, Lagos
Nigeria

Saturday, 5 April 2014 at 08:00

-

Saturday, 3 May 2014 at 17:00 (WAT)
Add to my calendar
Organiser
Enable Africa
Enable Africa is a for-purpose firm set up to enable exceptional expression in and through the African youth, communities and organizations. We are doing this by partnering with individuals and communities to develop and implement various programs and projects. Our offerings include: a) Human Potential Activation advocacy and programs; b) Workplace & Enterprise Readiness advocacy and programs; c) Exemplary People Management advocacy and programs; d) Reading & Authoring advocacy and programs; e) Human Resource consulting and Workforce development services.
2014 WeReady - Workplace & Enterprise Readiness Programme