Location
The Peacock Ballroom in Lenox Village
6900 Lenox Village Dr Suite 26
Nashville, TN 37211
Description
The Smart Bride, a Get-Smart Bootcamp for Nashville Brides + Grooms
Whether your budget is $5k or $100K, our wedding planning class will help you
enjoy your engagement more! Even if you already have a wedding planner, you should still come.
We will share EVERYTHING you need to know to maximize your budget and maintain your sanity!
The Smart Bride is a must attend workshop for engaged couples. It is the ONLY workshop of it's kind in Nashville that allows you to learn from the pros and meet other brides and newlyweds.

Workshop 1:
Tues, Jan 21, 600pm-900pm
Topic: Focusing on what really matters - your vision, priorities, and values
Location: Sambuca Nashville
601 12th Avenue South
Nashville, TN 37203
complimentary, valet parking
Workshop 2:
Tues, Jan 28, 600pm-900pm
Topic: Creating your wedding budget & discovering your wedding style
Location - Nashville City Club
201 4th Ave N
Nashville, TN 37219
free garage parking
Workshop 3: Sat, Feb 8, 1000am-200pm
Topic: Choosing your dream wedding team and DIY projects
Location - Lenox Village, Peacock Ballroom
6900 Lenox Village Dr Suite 26
Nashville, TN 37211
open parking
(Attending each session is highly recommended but not required.

Only 2 attendees per wedding

)
Attendees Leah and Kevin, graduates of the The Smart Bride Bootcamp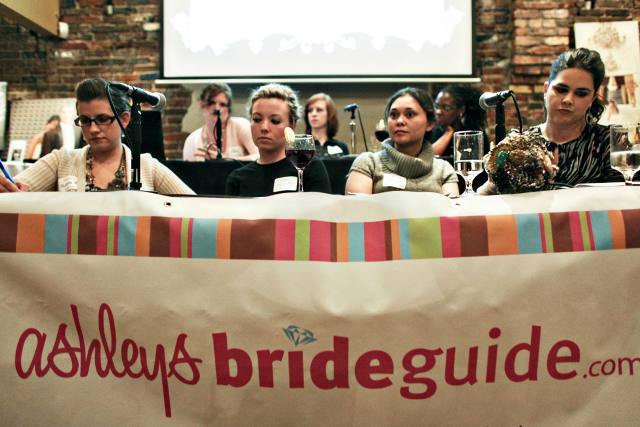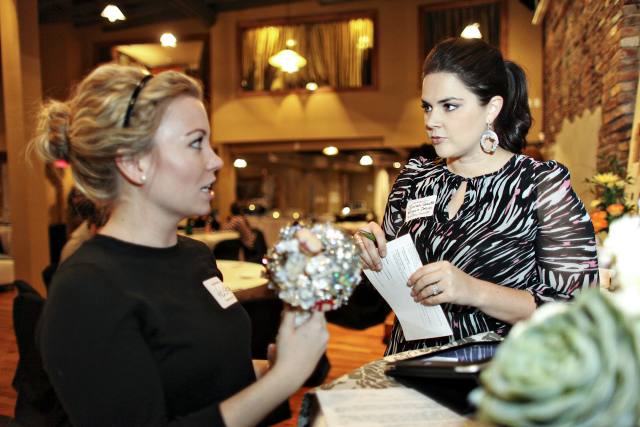 You're recently engaged and now it's time to tackle some real decisions. Will you do-it-yourself or hire a planner? Will you hire a photographer and a videographer or just a photographer? What's a realistic budget for catering and is a cash bar tacky? You've got real questions and we have an expert team to answer your questions.
Before you hire your wedding vendors, attend our wedding planning bootcamp, where wedding experts and recent brides/camp graduates will cover weddings, from A-Z. Our 3-week camp will save you money and stress. C
reated and hosted by Ashley of AshleysBrideGuide.com, i
t's the only wedding planning workshop for Nashville brides. You can't afford to miss it.