2014 SOCIAL MEDIA FOR SMALL BUSINESSES presented by Oakland Digital ODALC

Friday, July 18, 2014 at 10:00 AM (PDT)
Event Details
2014 Social Media for Small Businesses
#OaklandSocialMedia
Register Now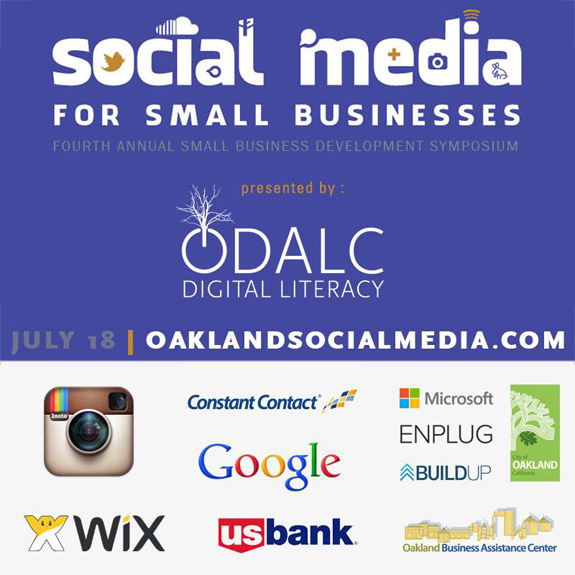 Fri., July 18th, 2014 at Oakland City Hall, Council Chambers
1 Frank H. Ogawa Plaza, 3rd floor of City Hall
( Directions to Oakland City Hall )
Oakland Digital ODALC, a community-building organization working to bridge the digital literacy and opportunity divide, is proud to present our 4th annual Social Media for Small Businesses SMfSB symposium!
SMfSB is Oakland Digital's one day, three-hour event that serves as a neutral educational and learning platform for local small business owners and aspiring entrepreneurs. SMfSB breaks social media down into easy-to-understand pieces, so attendees can make sense of and utilize digital tools and technology as a platform to grow their business.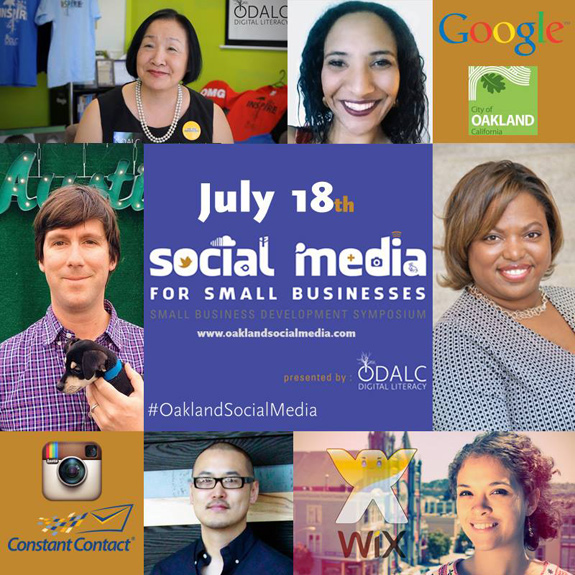 Tech experts from Instagram, Google, Constant Contact, Wix.com and Oakland Digital. Break social media down into easy-to-understand parts to utilize digital tools and technology as a platform to grow your small business. Oakland Digital will be there to host this historic educational presentation on digital tools for small businesses!





Small Business Owners: Learn how to use powerful online resources in a way that grows and helps your business thrive.
Non-profits: Learn about toolsets to best integrate social media for social good in your long-term communication and fundraising strategy. 
Entrepreneurs: Learn about reaching untapped, potential clients and stay connected to current ones.

Community Leaders: Learn how to apply the basics of community marketing and management to strengthen relationships.
Suggested donation: $25/person** - Cash or Credit Card at the door.
To make a donation with PayPal - Please send your PayPal donation to donate@odalc.org.
**Donations will go to Oakland Digital ODALC, an Oakland 501(c)(3) not-for-profit, to cover costs associated with the event. The suggested donation does not constitute a fee or admission charge to Oakland City Hall.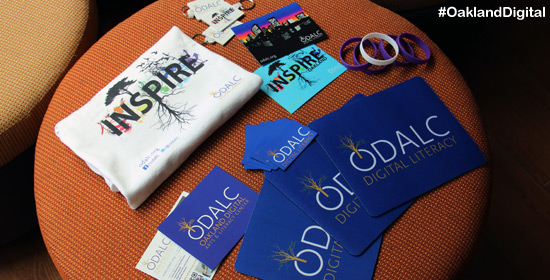 Attendees that make a donation receive giveaways from Oakland Digital and from event partners - donors also get a chance to win raffle prizes!
Get involved and stay connected with Oakland Digital!
This event will kick off Oakland Digital's 2014 Digital Equity Program made possible by: 
Event is subject to change. In the event of a change, we will make every effort to contact all ticket holders. We must reserve the right to make any changes whatsoever in the event owing to any unforeseen or unavoidable cause; or to cancel the event for any reason beyond our control without notice and without being liable to pay any ticketholder compensation for damages other than a ticket of comparable value to an event (based upon availability).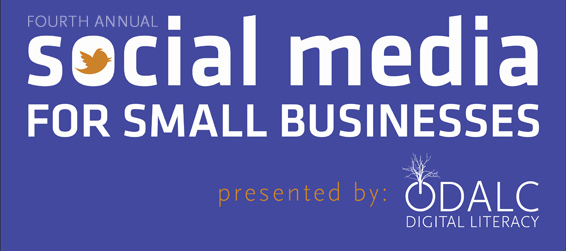 2014 Social Media for Small Businesses
#OaklandSocialMedia
Register Now
Have questions about 2014 SOCIAL MEDIA FOR SMALL BUSINESSES presented by Oakland Digital ODALC?
Contact OAKLAND DIGITAL
When & Where

Oakland City Hall, Council Chambers
1 Frank H. Ogawa Plaza
Oakland, CA 94612


Friday, July 18, 2014 at 10:00 AM (PDT)
Add to my calendar
Organizer
Oakland Digital is an award-winning 501(c)(3) design studio for good, giving overlooked Creatives the resources to discover and explore meaningful careers (e.g., UX, UI, Visual Design) while improving diverse local economies. Since 2009, Oakland Digital has directly impacted the lives of 5,200 East Bay citizens. Our core programs, Inspire Oakland and Digital Equity, have boosted the local economy by $4.8MM, leading to opportunities for 21st century employment and economic mobility. Our exciting web application BRIDGEGOOD has bridged the design & marketing needs of 1,000 business owners with 4,500 talented creatives, creating tangible opportunity for everyone.