2014 SF Cutters Feb 20: AE Basics w Chris Fenwick, & Eric Wise, Gary Chen

Thursday, February 20, 2014 from 6:30 PM to 10:00 PM (PST)
Event Details
 Sf Cutters thanks our returning Gold Sponsors:
Adobe Systems
Blackmagic Design
Create More
Please Welcome our Special Guest Speakers:

   Chris Fenwick: After Effects Basics for Video
 Chris Fenwick has a 30 year history of creating broadcast television and corporate video projects that started years before even owning a computer. As a broadcaster and an early adopter of "desktop video" Chris brings a unique perspective to what we now do everyday. In late 2008 he was an early adopter of the Canon DSLRs being used in digital cinema and perfecting their use in his workflow. As Co-Host of the Digital Cinema Cafe  Chris enjoys sharing his thoughts and views on the post production world.
Eric Wise: The ART of Paranoia: Your passwords probably aren't that awesome. But they could be.
Why good password creation and hygiene is vitally important to content creators. This talk will cover many details provide a glimpse into the future of passwords (George Orwell was right).''
Eric will also present his updated findings on what post-production apps and skill-sets are most in demand in the Bay Area.  The results may surprise you and be very useful in your work.

   Eric Wise is an industry veteran with over 20 years of experience and extensive knowledge of all aspects of video post-production. He has produced and edited projects for many clients including Electronic Arts, NBC 3, Safeway, The City of San Francisco, HP, Intel, Microsoft and the United Nations. He is also an educator, having taught at City College of San Francisco, Academy of Art University and is the founder and CEO of Splice Vine, The 'Unconventional' Video Editing Resource. He currently lives in San Francisco.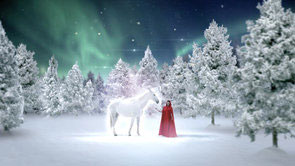 Gary Chen: New Breakdowns and descriptions Animations and Short Videos, INCLUDING "Huawei X'mas" and more.
Gary Chen is a video, visual effects, animation and motion grahics artist who lives and works between San Francisco and Asia.
http://www.behance.net/conceptzmedia
Agenda ( schedule subject to change,)
6:30 Doors OPEN: Pizza, Coffee,  BEER. Tea served Networking
7:00 Welcome Claudia Crask Host
7:05 Gary Chen
7:40 Chris Fenwick
8:15 Break: talk to the speakers, review the raffle
8:30 Eric Wise
9:15 Raffle
9:45 Conclusion : Reminder validate your garage ticket before leaving the building.
Please leave the meeting area completely, you may talk outside or make arrangements to meetup somewhere with your friends after the show, get home safe! Plan to return March 20th, look for the invite in your email.
SF Cutters Meeting Raffle Sponsors:
More items will be added to the Raffle this year as we are confirming New and Returning Sponsors: There will be a full list on hand to see at the event
BLUE Duck ( former Automatic Duck ) bottleopener Keychains - one of the few last boxes of the amazing ducks - courtesy of Wes Plate - get your own duck or get one for a friend - join the exclusive club of BLUE DUCK owners famous in Global Postproduction. - we have enough for all to have one.
Check the websites for additional software, products, examples, tutorials, and deals:
Software, PLUGINS AND VFX:
Top Raffle Prize:
•   Imagineer Systems: Mocha Pro 1 license of pro Planar Tracking and Roto software
http://www.imagineersystems.com/
•  DigiEffects Plugins:  1 full DigiSuite
DigiSuite includes both Damage and Delirium effects packages for After Effects, Premiere Pro, Motion, and Final Cut Pro: a total of 51 video-altering effects will bring your editing toolbox to the nth dimension. DigiSuite also includes all Phenomena™ nature effects. 
http://www.digieffects.com/collections/plugins/products/digisuite
•  Noise Industries Software NEW Selections: NEW URL!
 Contrast (Retail Value $49).
This effects pack contains 4 sophisticated contrast filters that enhance visual impact.  Features include bleach bypass, detail preserve contrast, hyper contrast, and luma & saturation contrast.
Contrast has been designed for Mac OS X Lion / Mountain Lion / Mavericks and will work in Final Cut Pro 7 & X, Motion 4 / 5, as well as Adobe After Effects and Premiere Pro CS6 / CC.
AND
 Lo-Fi Look (Retail Value $29).
Add a moody and surreal atmosphere to your work with a genuine vintage feel.  Features include optional frame border, image wells, and OSC boosts such as color gradient presets and position.
Lo-Fi Look has been designed for Mac OS X Lion / Mountain Lion / Mavericks and will work in Final Cut Pro 7 & X, Motion 4 / 5, as well as Adobe After Effects and Premiere Pro CS6 / CC.
To learn more about FxFactory, our visual effects package for Final Cut Pro / Motion / After Effects / Premiere Pro, please visit the following link:
•  TiffenDFX 1X Standalone license
http://www.tiffensoftware.com/
Simulating 2,000+ popular award-winning Tiffen glass filters, specialized lenses, optical lab processes, film grain, exacting color correction, plus natural light and photographic effects, the Tiffen Dfx digital filter suite is the definitive set of digital optical filters for professional photographers, top motion picture filmmakers, video editors, and visual effects artists around the world.
 ___________
STOCK FOOTAGE, MUSIC, VFX, TEMPLATES and more:
• Artbeats Stock Footage Sound Fx Templates Music and more
1X  $500 gift Certificate
Fully redeem Certificate BEFORE Expiration DATE 
Signup for a weekly free clip download:
http://www.artbeats.com/weekly_free_clips
•  NEW Sponsor: Rampant Design 1 Volume Winners Choice
 http://rampantdesigntools.com/
 ___________
TRAINING : BOOKS : VIDEOS
• Jeff Foster DVDs : Courtesy of Jeff Foster!
Green Screen Production Master Class: Learn by Video | Peachpit
peachpit.com
•  NEW Sponsor: AGI Training 1 Adobe Premiere Pro Training Book with DVD
American Graphics Institute offers in-person, online, & recorded Adobe Training Courses: 
http://www.digitalclassroombooks.com/Photoshop/Photoshop-CC-Digital-Classroom-Book.html
•  Focal Press: 2 books NEW Selections: 
 The Business of Media Distribution Monetizing Film, TV, and Video Content in an Online World, 2nd Edition
Author: Jeffrey C. Ulin
ISBN: 9780240824239
http://www.focalpress.com/books/details/9780240824239/
Dialogue Editing for Motion Pictures A Guide to the Invisible Art, 2nd Ed
Author: John Purcell
ISBN: 9780415828178
http://www.focalpress.com/books/details/9780415828178/
•  Larry Jordan Training: Webinars and Subscription Training
2X Larry Jordan Webinars Gift Certificates
1X Larry Jordan Subscriptions Gift Certificate
Larry Jordan covers FCP, FCPX, Adobe Premiere Pro, Audition, Audio, Plugins, Compressor,  and more. Check out Larry's Latest on Adobe Premiere Pro Creative Cloud!
•   Peachpit Press:  NEW Selections:
Multiple copies of Multiple e books : up to 15 ebooks - 
 IF WE SELL OUT ALL TICKETS WE WILL PUT ALL 15 IN
We have ebook postcards for all the following titles:
- APTS Motion 5
- Premiere Pro CC Visual QuickStart Guide
- Digital Video with Adobe Creative Cloud
- Adobe Audition CC Classroom in a Book
- Adobe After Effects CC Visual Effects and Compositing Studio Techniques
- Premiere Pro CC Classroom in a Book
- After Effects CC Classroom in a  Book
- Hand Held Hollywood's filmmaking with the iPad
Everyone attending will be given ONE Raffle ticket at entry for a chance for the remaining items, must be present to select your prize at the end of the meeting
 ___________
YOU Qualify for GREAT Discounts to these Upcoming EVENTS:
1. Editors Retreat Feb 26-March 2 in Savannah, GA
 HURRY UP - and Apply and Enroll now: Editors Retreat is sending footage for attendees to edit for your personal review.
Editors Retreat is in the process of selecting attendee work to show on the first evening, and will be sending download links to footage for the group edit show and critique with William Goldenberg, 2013 Oscar Winning Editor of Argo, 
Click this link for full info
http://editorsretreat.evolero.com
 Use SF Cutters' Discount Code SFCUT14 to save 10% on Editors Retreat
schedule: http://editorsretreat.evolero.com/program
benefits: All Editor's Retreat participants will receive a special Goodie Bag worth thousands of dollars, including:
2. NABSHOW NEWS in Las Vegas LVCC
Las Vegas #SuperMeet  Tues April 8 at the Riviera!
This event has sold out many years in a row. When the last seat is gone and the walls cannot be moved further that's that. Do NOT BE LEFT OUT.
tickets on sale NOW click here:
April 5-10 #NABSHOW Conferences, April 7-10 #Exhibits
 We're pleased to extend to our members a Free Exhibits-only registration to NAB Show. 
Use code PR27 
 Or, use code PR57 to receive $100 off the Conference Flex or SMART Pass. 
Register at http://www.nabshow.com/.  
 With our discount a SMART PASS is a REALLY GREAT DEAL!
 For more details click here
http://www.nabshow.com/2014/about/registration-packages/
Hurry – offers expire March 21, 2014
#PostProduction World during NABSHOW - Editors Retreat Attendees attend free. PPW can be purchased separately for $945 or included in either a Conference Flex or Smart Pass 
Check the 5 full day schedule Sat April 5- Wed April 10 here
http://www.nabshow.com/2014/pdfs/PPW_Grid.pdf
Attendee List
Sort by:

Date

|

Last Name
When & Where

Adobe Systems San Francisco
601 Townsend St
San Francisco, CA 94103


Thursday, February 20, 2014 from 6:30 PM to 10:00 PM (PST)
Add to my calendar
Organizer
SF Cutters: http://www.sfcutters.com
SF Cutters is the World's first Apple Final Cut Pro User Group forming in March of 2000. We have evolved to cover NLEs on the Mac, including but not limited to FCP, PremierePro, After Effects, Resolve, AVID, Lightworks, related plugins, VFX software and more. We also focus on the business, aesthetics, and life of the postproduction professional.
That's right, the concept of a DV User Group, complete with networking, screenings and tech info centered around Apple Final Cut Pro was born right here in San Francisco. Currently there are over 100 chapters of Creative Pro User Groups based upon our model. We are proud to be the founders of this exciting movement, dubbed in 1999 as "The DV Revolution". Viva!
SF Cutters meets regularly in San Francisco and the Bay Area Jan thru Nov, the schedule may vary from year to year.
2014 SF Cutters Feb 20: AE Basics w Chris Fenwick, & Eric Wise, Gary Chen