2014-Sep: London Chapter Meeting - OpEx Society and IQPC PEX Collaboration

Tuesday, September 23, 2014 from 6:00 PM to 8:00 PM (EDT)
Event Details
The Operational Excellence Society and IQPC PEX are delighted to announce their partnership for future collaboration. This exciting joint venture marks a significant new development in the way knowledge and support can be circulated throughout the Process Excellence community for the benefit of all.
The first joint meeting will be on Tuesday, September 23rd at the IQPC PEX Energy Europe Conference in London and will be kicked off by a special introduction from Louise Gibson-Bolton of IQPC PEX; followed by a presentation from Joseph Paris, founder of the Operational Excellence Society and owner of the Operational Excellence group on Linkedin now with over 40,000 members.
---
PRESENTATION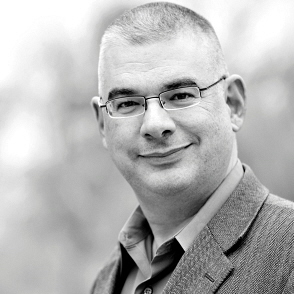 "Lessons Learned from Mt. Stupid"
Each of us belongs to a community, or network. The individual members of a network have a shared commitment and affinity to the kernel. As such, they will behave in a predictable manner since there is nothing to gain by any individual changing their position unilaterally. In reality, to disturb the predictability never even crosses the mind of the members.

In essence, a Nash Equilibrium exists – named after John Forbes Nash, who proposed it. A Nash Equilibrium basically states that each member of a network is supposed to know the natural objectives of the other members of the community, and no member is able to gain by deviating from a predicted behavior on their own. If all the members of a network share these common beliefs and no member of the network can gain an advantage by changing their behavior while the other members continue on as they always have, then the existing state perpetuates and constitutes a Nash Equilibrium.

As such, the equilibrium that exists in a community will not be disrupted by a threat originating from within the
community – but rather a disruption that is introduced to the community from the outside. Some examples of such a disruptor might include; a merger, change in the "C-Suite", a surprise competitor, the loss of a key customer, and a near global economic melt-down. When such an external disruptor is introduced, the resultant transformational change that occurs in an organization happens nearly lightning-fast.

So how can an internal disruptor be engineered and deployed in a controlled manner so that transformational change can occur when YOU want it to occur?

Applying Game Theory and the Nash Equilibrium, this session will investigate the circumstances under which change takes place – and when it does not. We will discuss the creation of an effective disruptor and how it can be deployed in a controlled and sustainable fashion. We will also touch on the human dynamics aspect of the Dunning-Kruger Effect which states that a person will pursue a path out of ignorance and with great confidence until it is glaringly apparent that the path is wrong, at which time their confidence deflates before the process of rebuilding can occur.
---
LEARNING OBJECTIVES

- Why do Lean / Continuous Improvement fail to achieve their potential?
- How can a credible threat / a disruptor be engineered and properly deployed?
- How can the acceleration of the disruptor be controlled?
- What can go wrong and how can it be avoided?
---
AGENDA
18.00 Arrival & refreshments
18.30 Introduction to IQPC PEX – Louise Gibson-Bolton
18.40 Keynote presentation – Joseph Paris
19.15 Discussion
19.45 Networking & close
---
Operational Excellence Society
"Operational Excellence by Design" and not by coincidence 
The Operational Excellence Society is a grass-roots", all volunteer, not-for-profit, non-commercial (no membership fees) organization committed to those Change Agents dedicated to the continuous and deliberate improvement of company performance AND the circumstances of those who work there – to pursue "Operational Excellence by Design" and not by coincidence. 
The Operational Excellence Society is dedicated to people – whether the seasoned practitioner or the newly curious – who are interested in Sustainable and Deliberate Improvement and to enhance overall Quality and Value throughout the Value-Chain during the Pursuit of Perfection. 
The Society is also dedicated to working through Partners to provide coaching and training for companies and individuals in the practices of Operational Excellence. Authorized and certified Partners, and also end users who have demonstrated the ability to deploy internally, or are responsible for the deployment of the curriculum. The Operational Excellence Enterprise Readiness System provides the foundation for creating a corporate culture where Operational Excellence is the norm.
---
IQPC Process Excellence Network (PEX)
Insight and Inspiration for Process Professionals 
The Process Excellence Network is a global community for process professionals, business leaders and executives who want to improve their businesses through process and operational excellence. With a global membership of 98,000+, and a burgeoning global portfolio of live events, webinars, and networking opportunities, our mission is to inspire and inform our members with access to practical advice on business improvement tools, methodologies and technologies in order to achieve their business goals. 
IQPC PEX provides expert commentary and learning resources developed by experienced process professionals and industry insiders. The focus is on peer to peer sharing of what it really takes to harness the power of people, process and technology and improve business operations. Coverage includes Business Process Management (BPM), Lean, Change Management, Operational Excellence, Six Sigma & Quality, Performance Management, Information Technology Trends and Customer Experience. What are you waiting for? Join the largest global network of people passionate about process improvement today! Joining is free. Join Now
When & Where

Kensington Close Hotel
Wrights Lane, Kensington
W8 5SP London
United Kingdom


Tuesday, September 23, 2014 from 6:00 PM to 8:00 PM (EDT)
Add to my calendar
Organizer
Operational Excellence Society
The Operational Excellence Society is a "grass-roots" organization committed to those Change Agents dedicated to the continuous and deliberate improvement of company performance AND the circumstances of those who work there – to pursue "Operational Excellence by Design" and not by coincidence.
It's a place where people can take the conversation from cyberspace and make it face-to-face, to exchange ideas and best practices, and offer and receive mentorship.  Whether you are in industry, a practitioner, in academia, a consultant, or an individual who is interested in the subject matter – all are welcome to join and participate.
2014-Sep: London Chapter Meeting - OpEx Society and IQPC PEX Collaboration