2014 North Iowa "Next Level Tour" Conference

Wednesday, October 29, 2014 from 7:30 AM to 4:30 PM (CDT)
Event Details
The Next Level Tour regional conference series visits North Iowa and will provide a focus on developing businesses, organizations and their people.  This event will feature a keynote speaker and a number of presenters addressing topics with two tracks on business and leadership. 
If you are looking for help on how to take your "game" to the next level, then the North Iowa Next Level Tour Regional Conference is for you and your team.  We invite you to consider our sponsorships, group sales and early bird tickets (purchased by September 26th).


Keynote Speaker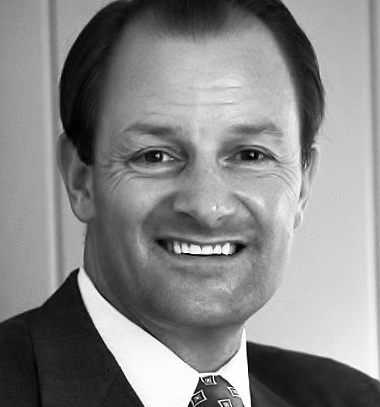 Colonel (Ret) Ken Rizer, USAF is an organizational leadership expert, motivational speaker, and senior executive at a major Midwestern non-profit. Ken speaks to Fortune 500 Companies, small businesses, non-profits, military organizations and faith groups.
Ken proudly served 25 years as an Air Force officer, commander, & fighter pilot. He flew combat tours in Iraq, commanded an F-16 fighter squadron, commanded the "Wolfpack" fighter group in Korea, and was commander of Andrews Air Force Base, home of Air Force One.
Ken graduated from the U.S. Air Force Academy, has an MS in Strategy from Air University's Air War College, an MPA from Harvard's Kennedy School of Government and an MBA from the University of Iowa.
Conference Agenda - Topics & Presenters

7:15 - 8:00 am - Conference Registration & Networking
8:00 - 8:15 am - Opening & Welcome

8:15 - 9:30 am - General Session - "The 12.5 Principles to Sales Greatness!" - Andy O'Brien, ActionCOACH

9:30 - 9:45 am - BREAK

9:45 - 11:00 am - Session #1

11:00 - 11:15 am - BREAK

11:15 - 12:15 pm - Session #2
12:15 - 1:00 pm - LUNCH
1:00 - 2:15 pm - Session #3

2:15 - 2:30 pm - BREAK
2:30 - 3:15 pm - Keynote - "Why Leadership?" - Colonel (Ret) Ken Rizer, USAF

3:15 - 3:30 pm - Learnings & Closing - David Drewelow

3:30 - 4:30 pm - Networking Reception
Business Track

Session #1 "LEAN Launch Pad for Business"
Dan Winegarden, John Pappajohn Center, NIACC

Session #2 "Marketing Your Business"
 Jen Neuman, de Novo Alternative Marketing

Session #3 "Why Business Planning?"
Andy O'Brien, ActionCOACH North Iowa

Leadership Track
Session #1 "Leadership 101"
Deb Oliver, Mount Mercy University, The John Maxwell Team

Session #2 "Leadership is Influence"
Heather Marquez, The John Maxwell Team
Session #3 "3 Keys to Connecting as Leaders"

 David Drewelow, ActionCOACH Heartland, The John Maxwell Team
ActionCOACH Partnerships

This conference came about as the result of our collaborative partnerships between the coaches from ActionCOACH, The John Maxwell Team and other coaches, consultants and trainers in the Heartland region.  Our thanks to the sponsors who share a strong committment to enhancing the local economy by bringing quality business and leadership programs to their local community.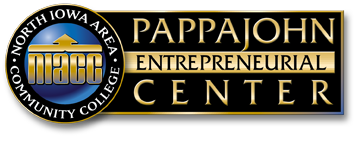 Conference Sponsors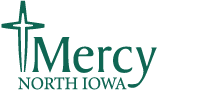 When & Where

North Iowa Area Community College
Muse-Norris Conference Center
500 College Drive
Mason City, IA 50401


Wednesday, October 29, 2014 from 7:30 AM to 4:30 PM (CDT)
Add to my calendar
Organizer
The Next Level Tour
ActionCOACH Heartland presents the Next Level Tour regional conference series to provide relevant topics on business and leadership to help businesses, organizations and their people to take their game to the "NEXT LEVEL!" 
To bring the Next Level Tour to your community contact David Drewelow at (319) 743-0642. 
ActionCOACH Heartland coaches have been serving the Iowa/Nebraska territory since 2002.  Led by head coach, David Drewelow, the Heartland group works with small to large businesses, educational institutions, government agencies and non-profit organizations. 
The Next Level Tour features coaches and speakers from these groups:
-ActionCOACH business coaches present topics on business start-up, business planning, business growth and business coaching with local ActionCOACH programs in each market.
-The John Maxwell Team leadership trainers and coaches present and offer professional development and training on topics to include leadership, personal growth, influence, communication and more from the John Maxwell Company.
-Jeffrey Gitomer advisers provide expertise in sales and relationship building using proven methodologies from BuyGitomer & Company.
-Keynote Speakers provide insight and expertise from a variety of industries with presenters from around the country. 

-Local Sponsors will offer local programs available from area chambers, community colleges, and other organizations that support the local business community.

ActionCOACH Heartland specializes in providing a 'practical' approach that challenges participants to take 'action!'  Their belief that "seminars don't work, people do," is at the heart of providing interactive coaching and training sessions for business owners, leaders, and their teams. 
The Next Level Tour is designed to help people improve and to make businesses more profitable. Our goal is to encourage growth, create jobs and to ultimately have a positive impact on local economies.
2014 North Iowa "Next Level Tour" Conference